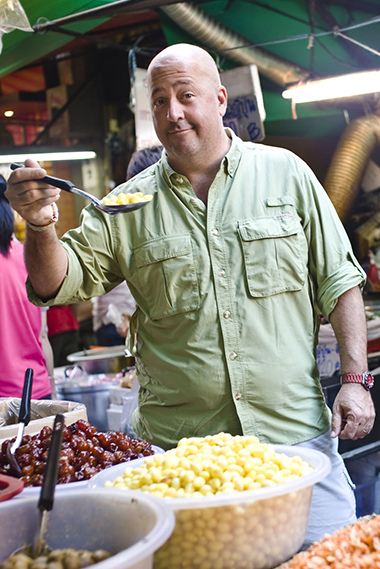 Biography

A four-time James Beard Award-winning TV personality, chef, writer and teacher, Andrew Zimmern (andrewzimmern.com) is regarded as one of the most versatile and knowledgeable personalities in the food world. As the creator, executive producer and host of the Bizarre Foods franchise on Travel Channel (including Bizarre Foods with Andrew Zimmern, Andrew Zimmern's Bizarre World, Bizarre Foods America and Bizarre Foods: Delicious Destinations) and Andrew Zimmern's Driven by Food, he has explored cultures in more than 150 countries, promoting impactful ways to think about, create and live with food.

A Taste of the Good—and Bad— Life

Thanks to his parents who had him traveling around the world mouth first, Andrew knew from a young age he wanted a career in food. As a teenager, Andrew spent his days at the beach and nights cooking in Long Island restaurants. After attending The Dalton School and then Vassar College, Andrew was on the fast track to success cooking in New York City restaurants helmed by Anne Rosenzweig, Joachim Splichal and Thomas Keller. He helped open and run a dozen restaurants, but he was also an addict and alcoholic spiraling out of control. Crashed and burnt, he lost his apartment and spent a year living on the streets, stealing to support his addiction. Ultimately, one last intervention by close friends brought him to the renowned Hazelden Foundation in Minnesota. Transforming his life around sobriety, Andrew began washing dishes at the Minneapolis outpost of New York's Café Un Deux Trois in 1992. When a line cook fortuitously didn't show up for his shift, Andrew took over his station, and in seven weeks was named Executive Chef. He changed the menus and turned Un Deux Trois into a successful gastro-bistro during his six-year tenure.

Making Moves in the Media

Andrew's revamped menu of French dishes shot through a Vietnamese and Chinese prism drew the attention of media. Local news appearances led to regular TV work as the 'in-house chef' on HGTV's early slate of programming produced in Minnesota. Rebecca's Garden and TIPical Mary Ellen proved to be extraordinary springboards. Zimmern sold his restaurant partnership and volunteered to intern for a local glossy monthly magazine, TV and radio station. Within months he had a regular job as a features reporter doing live local news, became Mpls.St.Paul Magazine's dining critic and restaurant columnist, and hosted his own drive time radio show.

Singularly pursuing Travel Channel, he created a test pilot for what ultimately became Bizarre Foods. In 1997, Andrew founded the Minneapolis-based, multi-media content production company Food Works. A full-service operation that develops and manages content, Food Works oversees production and distribution for all of Andrew's media endeavors, including his podcast Go Fork Yourself, his website AndrewZimmern.com and Shop Andrew Zimmern. Go Fork Yourself won the Stitcher Award for Best Food/Cooking Podcast in 2012. AndrewZimmern.com was nominated as the best food blog by the James Beard Foundation in 2016, as well as the best food website by the Webby Awards in 2013 and 2014.

The success of his Travel Channel series and Andrew's background as a journalist led him seamlessly into the world of publishing. Giving a behind-the-scenes look at the cultures he found in his favorite destinations, The Bizarre Truth (Broadway, 2009), inspired readers to travel, explore and eat the unconventional. Andrew Zimmern's Bizarre World of Food: Brains, Bugs and Blood Sausage (Delacorte, 2011) gave younger fans a backstage look at his culinary adventures. His experiences tasting iconic dishes from every hemisphere inspired his book designed for young adults, Andrew Zimmern's Field Guide to Exceptionally Weird, Wild, Wonderful Foods: An Intrepid Eater's Digest (Feiwel & Friends, 2012), a pop culture-influenced look at funny, fantastic and occasionally bizarre ingredients.

Andrew Continues to Expand his Brand

In 2012, he launched Andrew Zimmern's Canteen. Inspired by visits to street stalls and markets around the world, Andrew Zimmern's Canteen reflects the intersection of food and travel. The quick service concept is licensed at U.S. Bank Stadium and Target Field in Minneapolis, and Kauffman Stadium in Kansas City. Andrew Zimmern's Canteen is now a property of Passport Hospitality, a restaurant concept and design company founded by Andrew in 2015. Through Passport Hospitality, Andrew and his culinary team provide consulting services to various restaurant and retail projects.

In 2014, Andrew introduced Intuitive Content, a full-service production company that develops and produces dynamic original television and broadcast specials, while partnering with some of the world's biggest companies to create brand-driven series and web content. Intuitive Content's first television series, Andrew Zimmern's Driven by Food, premiered on Travel Channel in August 2016. In Driven by Food, Andrew takes viewers on an entertaining behind-the-scenes adventure, exploring food and culture from a whole new perspective with a local guide. Two pilot episodes of their second series, Andrew Zimmern's Bucket List, aired on Travel Channel in September 2016. Beyond television, Intuitive Content is working with clients on branded entertainment, including a partnership with Renaissance Hotels to create The Navigators Table, a digital series with exclusive behind-the-scenes access to today's most admired chefs, writers and personalities.

Andrew is a contributing editor and Chef-in-Residence at Food & Wine Magazine where he writes the column "Postcards From" as well as a senior editor at Delta Sky Magazine where he writes the column "Destinations with Andrew Zimmern." He has been nominated for 10 prestigious James Beard Awards, including digital content nominations, and he has won awards for "Outstanding Food Personality/Host" (2017 & 2010), "Best TV program on location" (2012), and "Outstanding Personality/Host" (2013). In 2016, Andrew was named one of "America's 50 Most Powerful People in Food" by The Daily Meal, one of the "30 Most Influential People in Food" by Adweek and as one of Fast Company's "Most Creative People in Business." According to Eater, "Zimmern knows more about the foods of the world and the history of modern gastronomy than anyone else in our solar system. He's a walking, talking food encyclopedia, and a true omnivore." Andrew has appeared as a guest judge on Chopped and Top Chef, and was chosen as a mentor for Season 2 of Food Network's All-Star Academy.

Delicious Life

When he's not sampling unusual dishes at home and abroad, Andrew teaches entrepreneurship and offers insights on food issues to the students of The Lewis Institute for Social Innovation at Babson College. Through the James Beard Foundation he funds Andrew Zimmern's Second Chances Scholarship, which offers a student faced with extreme challenges a second chance to overcome these hardships and follow a culinary path. Andrew also sits on the board of directors of Services for the UnderServed, the National Youth Recovery Foundation, Foodie Tout and Taste of the NFL. In his rare downtime, he relaxes in Minneapolis with his wife Rishia, son Noah and his pug Pretzel. Behind closed doors you can find him reading, cooking and playing electric guitar.
Read the Full Bio +
Hide the Full Bio -
Placements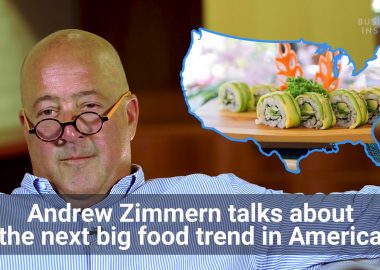 Business Insider: ANDREW ZIMMERN: Filipino food will be the next big thing in America — here's why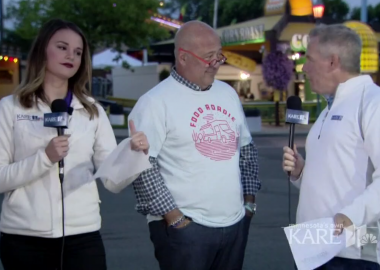 Andrew Zimmern shares favorite MN State Fair foods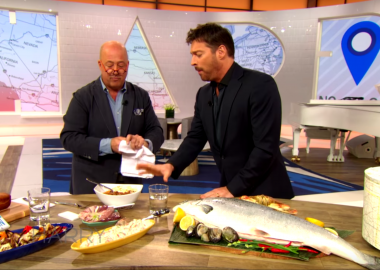 Harry Connick Jr Eats Tongue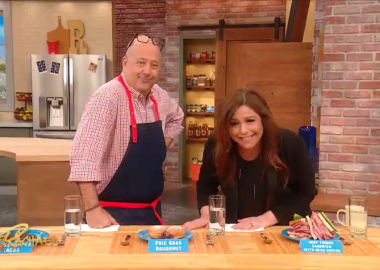 Rach Plays 'Food or Dare' with Andrew Zimmern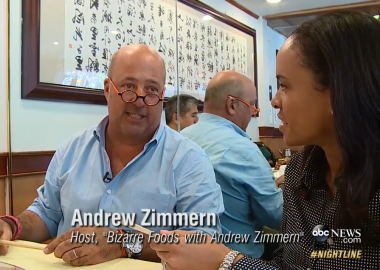 ABC Nightline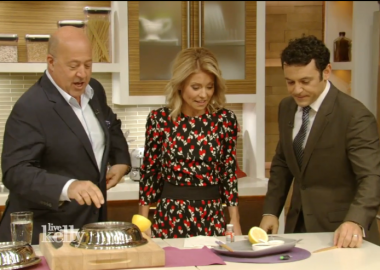 Kelly and Fred Savage Try Bizarre foods with Andrew Zimmern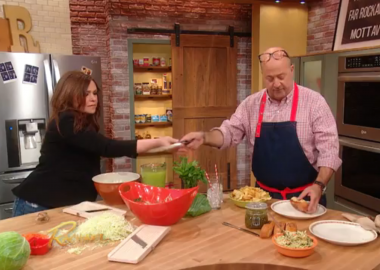 Andrew Zimmerns Crispy Bacon Sandwich with Rachel Ray
CBS News Andrew Zimmerns Spareribs on The Dish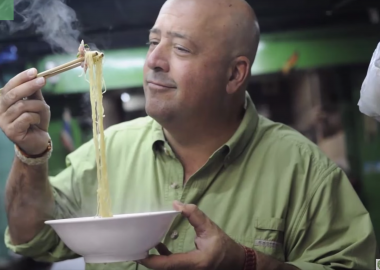 Andrew Zimmern on Asian-American Cuisine on Potluck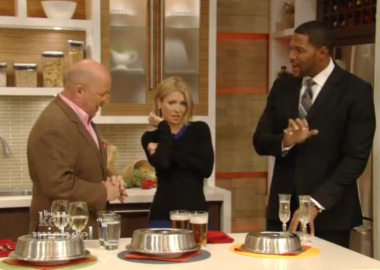 Andrew Zimmern LIVE With Kelly & Michael - Thanksgiving Pt. 1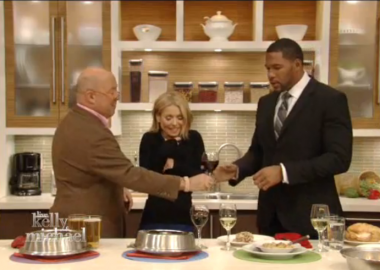 Andrew Zimmern LIVE With Kelly & Michael - Thanksgiving Pt. 2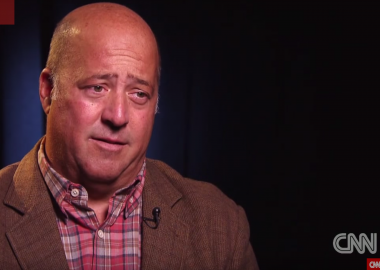 Bizarre Food Chef Gives Back to Homeless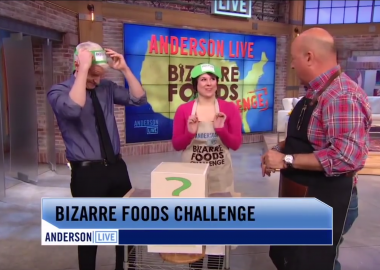 Anderson's Food Deal Breaker with Andrew Zimmern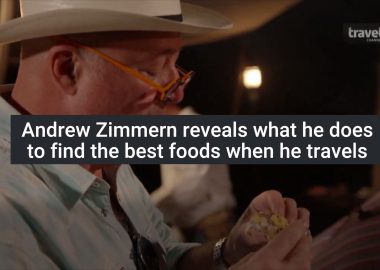 Business Insider - How to Find the Best Food when you Travel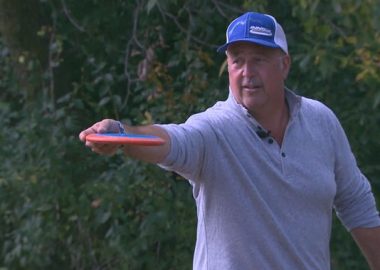 KARE 11 Perk Goes Disc Golfing with Andrew Zimmern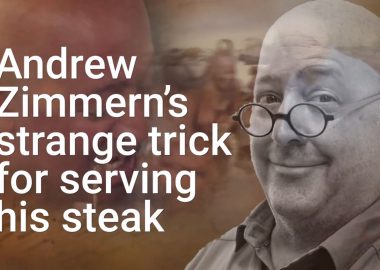 Business Insider - Biggest Mistake when eating Steak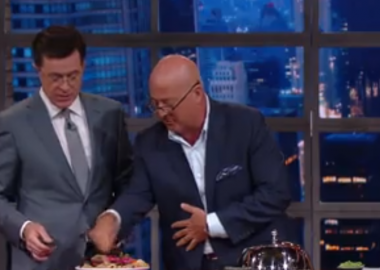 The Late Show with Stephen Colbert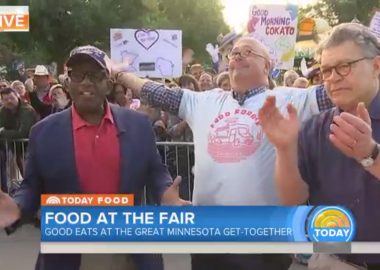 Today Show - Minnesota State Fair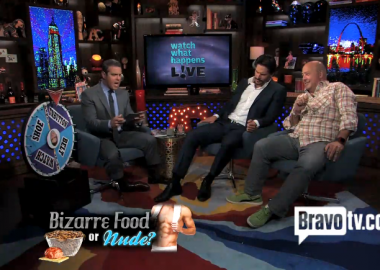 Watch What Happens Live Andrew Zimmern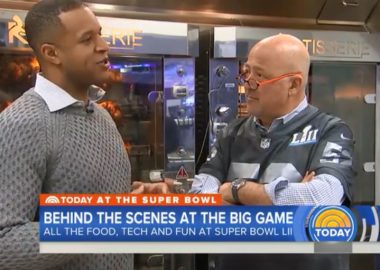 Take a behind-the-scenes tour of food, tech and fun at the Super Bowl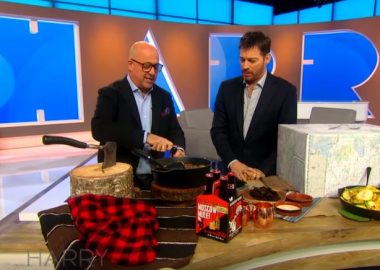 Andrew Zimmern Brings Harry Bizarre Foods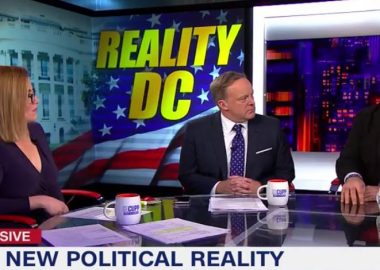 The New Political Reality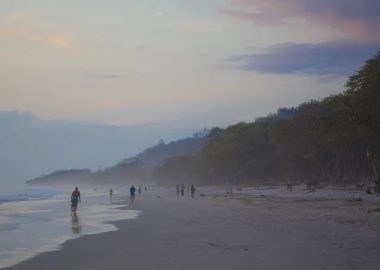 These Are the Best Places to Spend the Holidays, According to Travel Experts
Andrew Zimmern
Award-winning TV personality, chef, writer and teacher
A few years ago I knew I needed a public relations company for my personal brand, for my company brand and for my food truck business. Who do you trust with curating, expanding and caretaking something like that? I have dealt with hundreds of flacks and media moguls over the years and had always been impressed with Rebecca Brooks whenever I had the opportunity to work with her. After a year-long search and interview process we handed every aspect of our PR business over to The Brooks Group. Smartest decision I have made in years. They are hands-on, always available, connected, smart, aggressive in the best sense of the word and a delight to work with. They have elevated my brands exposure, reputation and value, and the entire team at Brooks have become invaluable day to day working members of my organization.