Meet the Brookettes: Q&A with Emily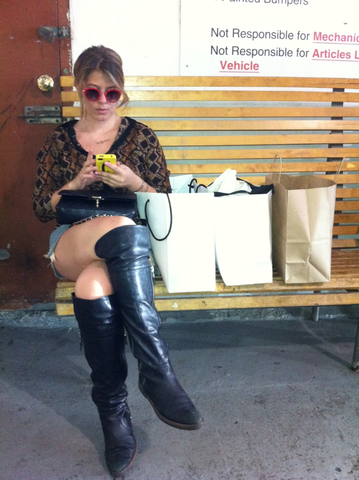 At The Brooks Group we have a team of dynamic women with unique personalities and interests. To give you a closer look inside our purple walls, we sat down with Senior Publicist Emily to get the scoop on a few favorite topics.
1.      What neighborhood do you currently call home? Would you ever move or are you happy in your 'hood?
 I live in the Lower (lower) East Side, on the border of Chinatown. I'm super happy in my neighborhood, but have always thought about moving to the west side…someday.
2.     What's your hands-down, absolute favorite thing to eat in NYC?
Spaghetti Carbonara at Antica Pesa in Williamsburg or the Greek Salad at Jack's Wife Freda.  I also love the Picadillo Taco at Taqueria.
3.     What's your perfect night on the town?
Anything that involves champagne and dancing. Or a long, multi-course meal with great company.
4.     When you need a low-key afternoon, where do you go for down time?
 I'll usually go for a long walk with a friend and explore a new neighborhood.
5.     What's your favorite place to go on a day trip from the city?
Storm King Art Center or somewhere on the North Fork.
6. Quick-fire round:
Burrito or Burger?
 

Burrito.

Union Square Park or Central Park?
Union Square Park.
CitiBike or Subway?


Subway.

Uptown or Downtown?
Downtown, except for the occasional vodka martini at Bemelmans in The Carlyle.
Terminal 5 or Webster Hall?
T5 all the way.
Magnolia's or Crumbs?
Magnolia's Banana Pudding, ftw.
Three words that describe your life in NYC?


 

Spontaneous, Ever-Evolving, Spectacular.