Throwback Thursday: Brooks Group Holiday Edition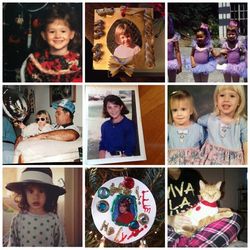 n honor of "Throwback Thursday," or as the digital world knows it, #TBT, we decided to unlock our vault of embarrassing holiday photos. So as our early holiday present to you, we would like to present The Brooks Group ladies of Christmas past.
Rebecca
Jess
Lindsey
Emily
Bri (Okay, not holiday-inspired but we had to post this one anyway)
Lindsay
Camille
Esther (on the right)
and of course, the infamous Mr. Toffee who has just slightly outgrown his Christmas sweater.
Happy Holidays, everyone!