BFA: Beaches & Football with Andrew Zimmern!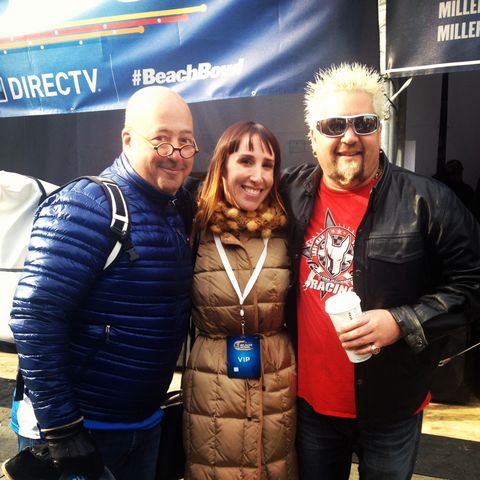 On Saturday, Andrew Zimmern hosted a Half Time Bizarre Foods Contest at the DirecTV Beach Bowl.  Celebs, models, actors and former NFL greats from Aaron Paul, Peter Facinelli and John Legend, to Guy Fieri, Dr. Oz, Maria Menounos and Dion Sanders came together to play Football on 1 million pounds of sand at Pier 40.
The day started with a tailgate party and Z100 broadcast. Isaac Slade of The Fray sang the National Anthem and after Andrew's contest, there was an amazing hour long post-game performance from Paramore.
Here are a few pics from Behind the Purple Door.