Dishing About Food Entrepreneurship at Babson College with Andrew Zimmern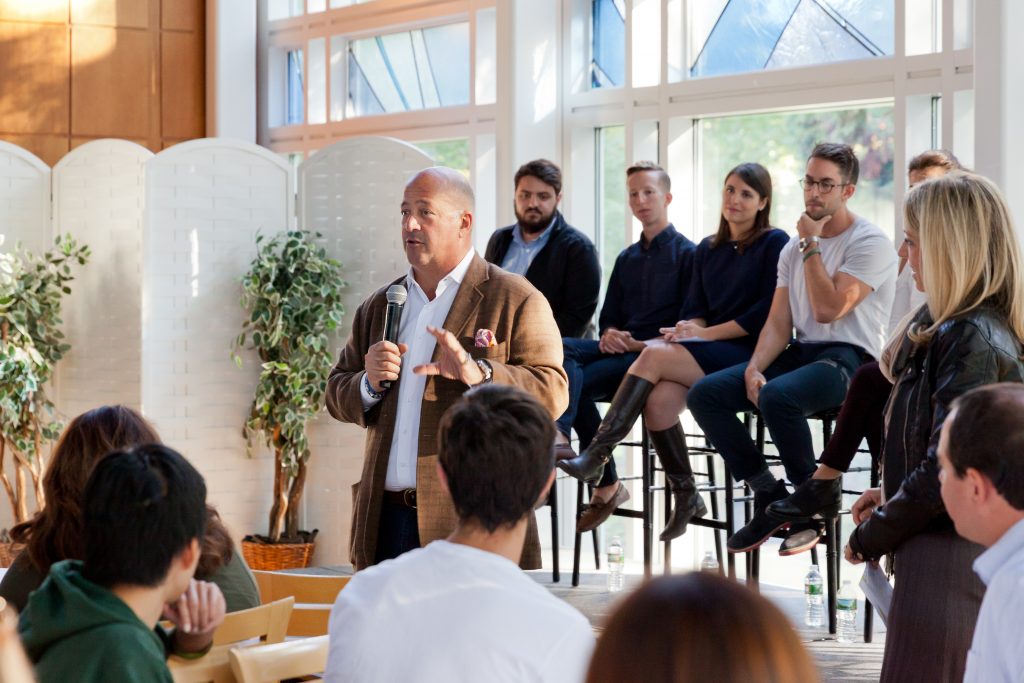 Babson College's Food Sol is an action tank for food entrepreneurship founded by Cheryl Kiser and Rachel Greenberger. I attended with Andrew Zimmern, an Entrepreneur-in-Residence whose role is to provide insights to the students about the business of food and culinary innovation.
The theme was 'Everybody is in the Food Business' and as Cheryl reflected on the past 6 years she talked about how entrepreneurship can be experienced as a solitary journey and that sharing ideas, visions, challenges and passions with a supportive team is incredibly nourishing and activating…and I couldn't agree more!
In addition to student round-tables about the future of food, 13 of New England's most celebrated chefs and food entrepreneurs including Jody Adams, Karen Akunowicz, Skip Bennett, Jamie Bissonnette, Tim & Nancy Cushman, Louis Dibiccari, Tiffani Faison, Matthew Gaudet, Matt Jennings, Kristen Kish, Tony Maws and Michael Scelfo, spoke about setbacks they've experienced and their most important lessons learned. The chefs shared real stories of triumphs and tribulations as entrepreneurs and as I can attest, every day is a roller-coaster – what you see on Instagram and read in the media doesn't reflect the struggles entrepreneurs face behind the scenes.
Below are a few inspiring quotes from the day:
"Restaurants are like little hurricanes – teach yourself to be the eye of the business and stay calm."
"The world is not made up of things, it's made up of human beings."
"If you are not happy inside, nothing you produce will be the best it can be."
"I've learned the most from the worst!"
"I still fear of failure every day and I must stay true to my vision."
"Sometimes the reset is saying NO we ARE going to keep doing what we are doing."
"Surround yourselves with people who share your vision."
"Embrace the challenges and turn them around!"
"I say the Serenity Prayer every day and it keeps me grounded."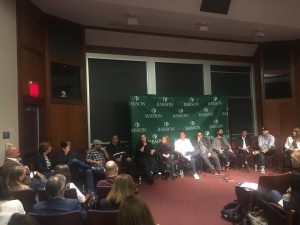 -Rebecca Brooks