Karen Akuniwucz: Eat Here Now: Boston's 10 Hottest Restaurants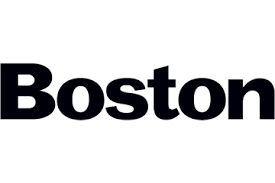 Eat Here Now: Boston's 10 Hottest Restaurants
February 6, 2019
Fox & the Knife
We've been waiting what feels like forever for Top Chef alum Karen Akunowicz to launch her first self-owned venture in South Boston. (To be fair, the James Beard award-winner only left her Myers+Chang post in June; we were just, like, really eager.) The enoteca opened mere days ago, but we're already predicting that Akunowicz's 80-seat, aperitivo-oriented hangout will prove popular with those seeking interesting wines and exciting Italian plates.
Try this: Akunowicz perfected her pasta-making skills while working in Modena, Italy, so expect primi like wild boar Bolognese with thyme to set a high bar.
Hot tip: The wine list, offering 18 options by the glass and 20 by the bottle, was designed to showcase women winemakers— so sip around and discover something new.