Samantha Brown: Samantha Brown Dishes On The Second Season Of Her Series: Places To Love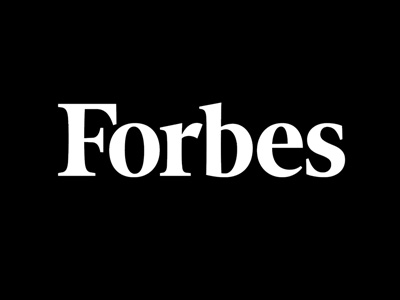 Samantha Brown Dishes On The Second Season Of Her Series: Places To Love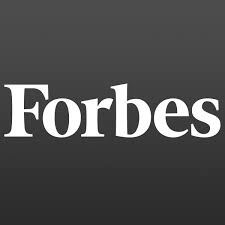 People love to eat and drink well when they travel. That's a fact. But what transforms a meal into an unforgettable experience is so much more than just gobbling down a delicious dish. In the second season of her PBS series, "Places to Love," Samantha Brown travels to 27 destinations from Hong Kong, China to Freiburg, Germany. Over the course of 13-episodes, she highlights inimitable experiences and the people whose incredible efforts make those experiences so unique. The season, which premiered on Jan. 5th, takes viewers on a trip around the world to both well-known and hole-in-the-wall places that showcase what travel is really about: finding your sense of belonging.
"For me, I've been creating travel shows for 20 years. This show without a doubt is my approach to travel," said Brown. "It's about finding those destinations, experiences and most importantly the people who make us feel like we're really a part of a place."
The show is about uncovering those special experiences that make travel such an eye-opening, non-stop adventure. Another cool thing about "Places to Love"? Everything that Brown does on camera is totally accessible to the everyday traveler. No VIP treatment here. "We don't just shoot the experiences that look good on camera for a travel show," she said.
We chatted with Brown about what viewers can expect from this second season, culinary travel as a whole and of course, what her favorite places and dishes were from her travels.
What are some of the trends you're seeing in culinary travel? Do you find people are more often now planning their travels with a heavier emphasis on food and drink than before?
Travel has been going strong for around 10 years. Anthony Bourdain really kicked it off and everyone is trying to emulate him but they don't come close. We're now seeing amazing travel shows on like Netflix and they're all very food-centric. He's played a huge part in warming people up to cultures other than ours. Food plays a wonderful entry point for those looking to travel, quite literally. I think that's where most people feel most comfortable getting outside their comfort zones. It's really the gateway to experiencing a different way of life.
In this season of Places to Love, you visit 27 destinations. What were the deciding factors on picking these places?
Budget is a big factor. With PBS I raise my own funds, it's not a network like Travel Channel where they give you money to go anywhere. I raise my own funding and we plan travel like most other people do. Where can we afford to go? Big ticket cities like Hong Kong, Seoul, and even New Zealand. I also love to choose lesser known, smaller cities that don't get travel lovel, but really should. We make sure there's a wide spectrum of travel experiences for those looking for bucket list trips to those thinking, 'where can we visit next week.'
Let's talk food! What were some of your favorite destinations this season in terms of things you ate and drank and its overall culture?
From a food perspective, I was most looking forward to Seoul, South Korea. Korea has phenomenal food and along with the food that is served, there's a whole protocol behind how the food is eaten that is mysterious and intimidating. So it was nice to be in that counry to figure it all out. One of the most traditional dishes served is ban chan and it's anywhere from 18-25 different little and bigger dishes. Almost like tapas. I remember eating this here in the United States and having no idea how to eat it all. In Korea the order of how things are eaten are taken in t o consideration. In America we just kind of grab and eat. In Korea, the oldest person gets to eat first, then everyone digs in. It's an enjoyable meal.
I also really loved Strasbourg, France. It's very touristed, there are a lot of big restaurants serving the traditional Strasbourg cuisine. We went to Porcus, a well-known spot for locals, but not so much travelers. It's a butcher shop. You walk in and it's a delicatessen but you don't see immediately that upstairs there's a whole restaurant to sit down at and eat. You can see all the meats and they assemble these wonderful plates of meat to enjoy.
How closely tied would you say a people's culture is to their food?
Everywhere you go culture and food is linked. For example, in California, everything is locally sourced. Big Sur, Santa Cruz… you're just so spoiled on the West Coast. There's a direct connect connection. There's nothing in between the people and food because it's all about agriculture there. One of my favorite places we visited is called Penny Ice Creamery in Santa Cruz. It's ice cream made from scratch. Every ingredient is sourced individually, everything is local. I've always appreciated places that showcase food where everyone is supported—maybe it's not the cheapest ice cream, but it's supporting local farmers, the bees… as a traveler, this is where our dollars really count.
What are some of your favorite dishes from this season and why?
My favorite dish was in Hong Kong called tofu pudding. It's a warmed bean curd that's silken and super soft. It's served in a big bowl with granulated sugar. It's a dish that goes back two hundred years. Moreover, it's a childhood taste that goes back centuries. When you go to Hong Kong now, things are very westernized, but there are still pockets old Hong Kong. The woman who runs this shop's family has owned it for 60 years. The tofu recipe goes back 100 years. It's a taste I've never had before. You're sitting in this tiny tofu shop where the locals go and there isn't really any travelers. It's a full experience, not just about the food, but also what is surrounding you and about how you feel.
Another favorite? Tia Sophia. This spot has been around since the mid-70s in Santa Fe. They have what is the gold standard for breakfast burritos, it's the best. It's smothered in red and green "Christmas" sauce. It's a dish that'll keep you full for 24 hours. Just phenomenal.
Top destinations for people looking to experience unique culinary adventures?
Seoul, South Korea is my number one choice, it's become the "it" food now. And people really want to enjoy it at its source. It's just so good, even when you don't know what you're eating. Another one is Lafayette, Louisiana. It's music, dancing and food—it all goes together. Everyone's doing it all at the same time. It's this phenomenal culture the everyone can enjoy. It's a lot of fun. This is a place where you really get to know the people.