Citymeals On Wheels: Citymeals on Wheels executive director on feeding the growing over-60 population



Citymeals on Wheels executive director on feeding the growing over-60 population
March 27, 2019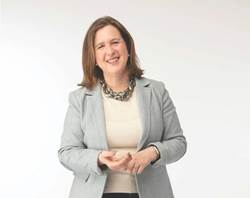 Citymeals on Wheels, once a partnership with the Department for the Aging, is a 38-year-old, independent nonprofit that hand-delivers meals to 18,000 elderly residents on weekends and holidays and during emergencies, when city services are unavailable. Since 2011, former marketing executive Beth Shapiro has led it. The city's over-60 population, 1.64 million, is estimated to reach 1.86 million by 2040, nearly twice the 2000 population.
Why do New York's elderly need so much help?
Disparities are magnified when it comes to older New Yorkers. A third of meal recipients live below the poverty line, about $12,000 a year. Most elderly are on a fixed income, and people are living much longer. We currently feed 200 people over age 100. Our average age of meal recipients is 85. Very few people have planned to live that long. And there's been an underinvestment in services for the elderly across the board.
What do the rest of us owe our elderly?
Everything. We would not be here if it were not for the people that Citymeals is nourishing. They built this city for us. They were our teachers, doctors, police, firemen, diner workers. And if we can deliver a simple meal and a quick check-in on a daily basis to make sure they are comfortable in their homes and communities, that is a simple gift for what they have done for us.
How do you make sure the meals you deliver serve seniors' needs?
We follow standards for meal delivery about protein, vegetables, starch, fruit and calcium. We did an oral health study and found that a large percentage of people weren't eating something on their plate each day, so we're piloting a program with softer food to make sure they can eat it all. As the city gets more diverse, we also need to make sure we are diverse in terms of ethnicity and dietary restrictions. For example, if you look in Chinatown, you have Chinese people getting Chinese meals. East Harlem has a growing elderly Asian population, and we need to make sure they get those meals also.
How has the new emergency meal distribution
center in the Bronx affected your operations?
It nearly doubled our space—300 volunteers at one time can pack meals—and allows us to store up to 55,000 additional meals. That has provided a consistency of service; about 30% of all 2 million meals we deliver annually come from there. With some help from a few designated grants, we have also been able to build a fresh produce program that brings fruit beyond bananas, apples and oranges into neighborhoods that don't have access.
How will Citymeals serve a surging population
of older residents?
We have to raise more money. By 2030 New Yorkers 65 and over will begin to surpass the school-age population for the first time.
How will you raise the extra funds?
All donations from the public go to meal delivery. We can do this because the board members and a grant from the city cover administrative costs, which we keep low. It costs $7.38 to prep and deliver a meal, so there is a tangibleness if you donate: $73.80 delivers 10 meals. You can support an older New Yorker for a year for under $1,000. The other piece is we have wonderful stories: Mary Lee rode elephants for Ringling Bros. Frederick in Washington Heights sewed the city Police Department's first bomber jacket. We feed real people.