Karen Akunowicz: Foxy Ladies – Fox & the Knife marks an impressive indie debut for a celebrated local chef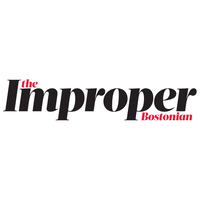 Boston food geeks know most of the bio of Karen Akunowicz: Top Chef contestant, longtime chef at Myers + Chang and 2018's James Beard Award winner for Best Chef, Northeast. It still surprised us to learn that Fox & the Knife, her first place of her own, would be Italian, specifically Emilia-Romagnan: Who knew she spent a year cooking in Modena? (It's co-owned with her spouse, L.J. Johnson, and buttressed by impressive female talent up front and on the line, including general manager Alexandra Hayden.) Barely two months in, this cozy 75-seater across from the Red Line's Broadway stop in Southie already draws frenetic crowds.
Focaccia
Panzanella di finocchio
Actually, the frenzy comes later: In the pre-dinner aperitivo hour, one can bask in leisurely quiet at the bar while sipping spritzes, aperitif wines and original cocktails like an Italicus spritz ($10) made from prosecco and an intensely herbal, rose-scented spirit, or a Gimlet ($12) of tarragon citrus vodka garnished with a dehydrated lime. For thirst-inducing accompaniment, there are lightly fiery harissa-marinated olives ($4), steaming hot, crisp/tender fried chili chickpeas ($3), great housemade ricotta ($6) dimpled with verdant EVOO for spreading on grilled bread, and superb prosciutto ($7) from Italy's eastern Alpine border. That'll take the edge off the workday.
The mobs soon arrive thick and noisy for more substantial eats, starting with novel bread like a thick, chewy, herby focaccia ($12) lasciviously oozing melted taleggio and swimming in oil, or the cunning, thick wheat pancake called tigelle ($5) baked in a cast-iron mold and served with butter. Antipasti include a bevy of sensational vegetable plates (a recent trend that thrills us) like cavoletti agrodolce ($7), halved and charred Brussels sprouts in a fascinating sweet/sour dressing, showered with mint and shallots. Panzanella di finocchio ($10) layers licorice-y fennel with radicchio and soft croutons while pomegranate seeds and sumac add crunch and tang. Broccoli alla grillia "Caesar" ($11) is a genius reinvention: grilled florets subbing for romaine, layered with crunchy croutons and chunks of soft Parmigiano-Reggiano, in a white miso dressing, with coloratura (the ancient Romans' answer to Vietnamese fish sauce) standing in for anchovy. Bietola and burrata ($14) hides the cheese under Swiss chard in a warm walnut vinaigrette, an abundant crown of crisp-fried shallots making it memorable.
Zafferano spaghetti con vongole
Pastas are sensibly sized, original and beautifully executed. We swooned over simple zafferano spaghetti con vongole ($20) with shelled clams under a vivid tangle of saffron threads and fennel fronds, the plate made novel and rich with a sauce of "tomato butter." Much hand labor goes into the fabulous tortelli di pastinaca ($24), purse-shaped ravioli stuffed with pureed parsnips and mild gorgonzola, barely sauced with walnuts, brown butter and balsamic, a halo of vivid radicchio offering bitter contrast. Campanelle ($20) dresses bright green, hand-rolled cones in creamy pistachio pesto, sprinkling them with fried pistachios, shaved soft feta, mint and Aleppo pepper. We also loved the texture of mafaldine alla funghi ($23), the pasta like skinny curly-edge lasagna, with nutty toasted farro, earthy spring mushrooms and gently applied truffle butter, though we miss an earlier version of this dish with duck and guanciale.
Proteins are similarly genuinely Italian-sized (not gargantuan), as in pollo al mattone ($24), a flattened, crisp-skinned, slightly smoky tasting half-chicken with a simple side of escarole braised in rosemary brown butter, and capasanta piccata ($27), two big, plump diver scallops with good grill char over a mess of spigarello kale spiked with Meyer lemon and giant pignoli. The prettiest and richest might be harissa-braised agnello ($29), its gently spicy, barely fatty lamb shank resting atop delectably sweet and vividly orange carrot polenta, mint gremolata and fried shallots offering more traditional Mediterranean accents. Pesce fritto ($36) was the one monster, a whole pound-and-a-half red snapper, crisply pan-fried and perhaps a trifle overwhelmed by its topping of fennel and salty green garlic salmoriglio.
Harissa-braised agnello
The gentle and modest desserts include a soft, simple panna cotta ($8) sparely garnished with red currants, and a dense chocolate torta ($8) with real whipped cream. The wine program extends another welcome trend of emphasizing winemakers (many of them women) who favor biodynamic/natural methods and more obscure varietals at nice prices. We managed to drink a lot of the 2016 Natalino del Prete Torre Nova ($11, glass), an inky, complex Puglian negroamaro, as well as the 2017 La Tollara Gutturnio Frizzante ($38, bottle/$13, glass), a lightly sparkling bonarda/barbera from Emilia-Romagna, and found a bargain-priced cava, the lemony/mineraly Bohigas Brut Riserva ($52).
Service is casually solicitous (and wine-knowledgeable) throughout three seating areas: the spacious bar up front, the antipasto bar fronting the open kitchen (which makes for great spectating) and a more serene-feeling rear dining room boasting calming, minty green hues and an enigmatic nature mural on one wall, though handsome hardwoods can make prime-time sound levels slightly oppressive. Any way you slice it, Akunowicz and her band of sisters have mounted a thoroughly enjoyable take on northern Italian cuisine that is at once firmly grounded in tradition but not averse to occasional flights of American whimsy. It's well and truly worth elbowing through the dense, avid local crowds to get a table of your own. ◆
MC's Picks
Housemade ricotta
Focaccia
Cavoletti agrodolce
Broccoli alla grillia "Caesar"
Zafferano spaghetti con vongole
Tortelli di pastinaca
Campanelle al pesto di pistacchio
Pollo al mattone
Capasanta piccata
Harissa-braised agnello
---
Fox & the Knife, 28 W. Broadway, Boston (617-766-8630) foxandtheknife.com; Hours: Sun.-Thu., 5:30-10 pm; Fri.-Sat., 5:30-11 pm; Daily aperitivo, 4-5:30 pm; Liquor: Full; Reservations: Yes; Parking: Limited street spaces