Boise Boys: Californication? It's 'tricky' for locals, say TV's home-flipping 'Boise Boys' as season 2 starts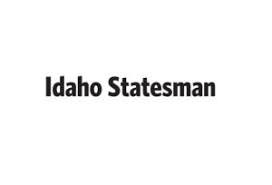 Californication? It's 'tricky' for locals, say TV's home-flipping 'Boise Boys' as season 2 starts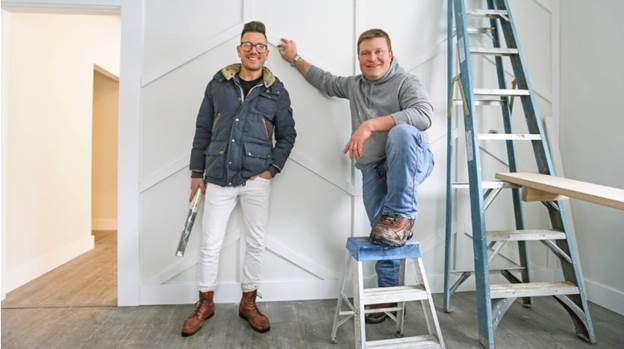 The "Boise Boys" are tearing up the town again.
House-renovating pals Luke Caldwell and Clint Robertson return to HGTV this week with 13 new episodes. Season two of "Boise Boys" premieres at 9 p.m. Wednesday, April 24.
Describing themselves as a "Bert and Ernie odd couple," the men transcend reality TV's familiar formula: House flipping. Caldwell is an artsy, North End-raised designer obsessed with aesthetics. Robertson is a pragmatic, West Texas-bred contractor enslaved by a project's bottom line. They're goofballs together. Yet they share a genuine passion for real estate amplified by friendship. (They also have performance experience. Caldwell is a former touring musician. Robertson was a contestant in season 10 of "The Apprentice.")
It's not just their personalities that make the show fun. If you're a Boise resident, you'll recognize houses. As our city's Foothills and Greenbelt are showcased, you'll feel a little Idaho pride. Simultaneously, you might experience bittersweet feelings about the foundation of "Boise Boys": Big-city transplants spending exorbitant sums of money on old, fixed-up houses.
In a "Boise Boys" Q&A previewing the new season, The Los Angeles Times jumped right on that point. The first question: "What's the mood there regarding Californication — house-rich Californians scoring deals on second and primary homes in Boise?"
"For locals, it's a little tricky," Caldwell admitted. " 'Wow! My house has increased in value hundreds of thousands of dollars in just the last five years.' They also feel like they can't afford to live in the neighborhood they grew up in anymore, just working a regular job, and these out-of-state people are selling their junky houses, able to buy an incredible home up here."
Those economics are transforming Boise lifestyle. The phenomenon also drives the success of "Boise Boys" — as well as the prosperity of Timber and Love, the real-estate company founded by Caldwell and Robertson four short years ago.
Should a native Idahoan begrudge these guys' good fortune? Not a chance. The "Boise Boys" might have a TV show, but they're not the only flippers riding our real-estate rocket. They're just two of the good ones. And they appear to take real pride in their craft. Too many Boise homeowners can share anecdotes about unsolicited offers from deceptive property sharks just aiming to make a buck. (Check out Facebook groups The Northend or North West Neighborhood Association sometime.)
In the season premiere of "Boise Boys," Caldwell and Robertson get their families involved. "With the help of their sons," HGTV says, "Luke and Clint tackle a 1950s farmhouse and treehouse they've purchased on Boise's west side. … Just when the guys think they're in the clear, however, a surprise weather event wreaks havoc on part of the home merely hours before the open house."
Ah, yes — Idaho weather. But renovating on the west side? Isn't the North End were all the fat-crazy money is in real estate? (OK, was.)
Either way, you won't find Caldwell and Robertson living there. Both own homes along the Boise River.
In a recent interview with entertainment blog Monsters & Critics, Caldwell says he has fond memories of growing up in the North End. But as an adult? "… Everything just seems a little close, to me," he said. "There's not enough garage space."
"I liked the North End vibe … about five years ago," Robertson added. "Maybe not today. For me, there's too many cars. It's just everybody's driving through to get up to Bogus Basin and in the Highlands and what have you."
Is it time for "Garden City Girls"? When The Los Angeles Times asked where its readers can still "snap up" deals in Boise, Caldwell said Garden City is where things are "starting to trend."
With the direction the Treasure Valley is growing, how long will it be before HGTV debuts "Meridian Men"? Or "Canyon County Cats"?