Fit Men Cook: Chefs share their favorite potluck recipes that'll feed a crowd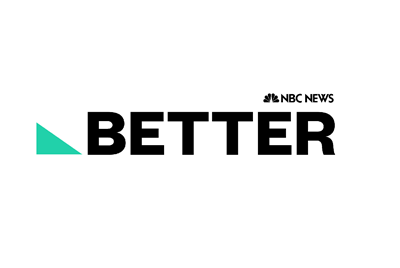 Chefs share their favorite potluck recipes that'll feed a crowd
Need inspiration for Father's Day? Chefs and food pros, including Giada Di Laurentiis, Andrew Zimmern and Kevin Curry, share their best recipes to make and take to a summer party.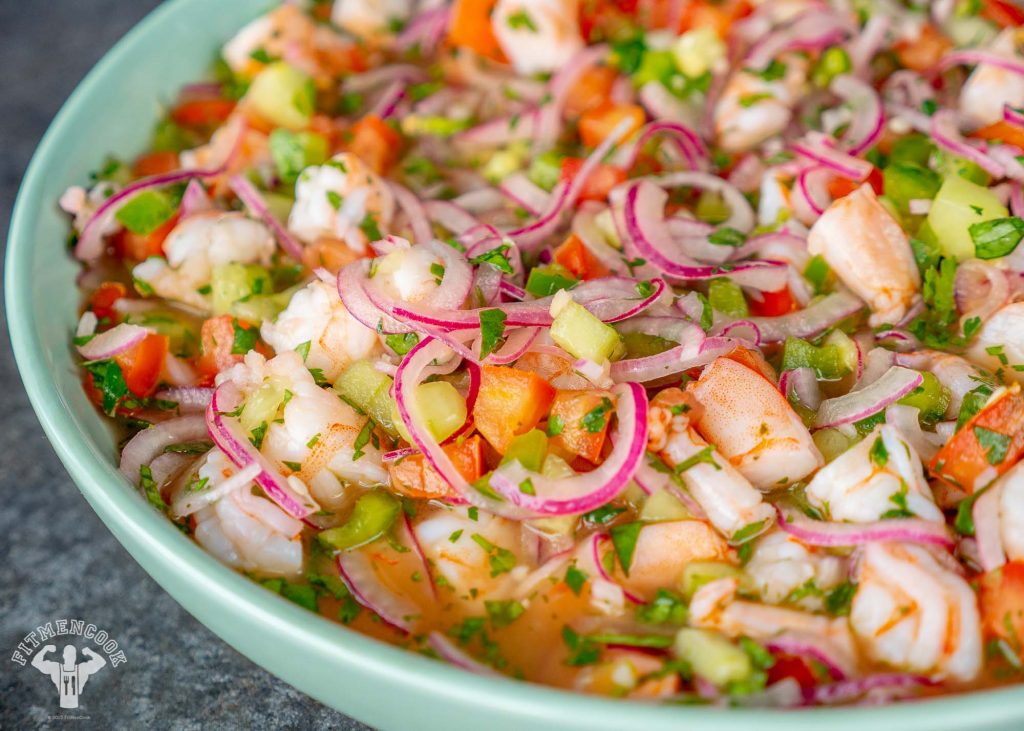 SHRIMP CEVICHE Fit Men Cook / Fit Men Cook
"If you've never had ceviche, add it to your list of foods to try, because it is incredibly delicious and flavorful and actually pretty healthy," says fitness influencer and "Fit Men Cook" author Kevin Curry. His streamlined, no-fuss recipe is easy to put together and made with cooked shrimp to maximize food safety. Once you make the broth and boil the shrimp, simply cover the bowl and refrigerate for at least two hours, so the flavors can meld together and shine on the party buffet.
SWEET, SPICY & SALTY FRUIT SALAD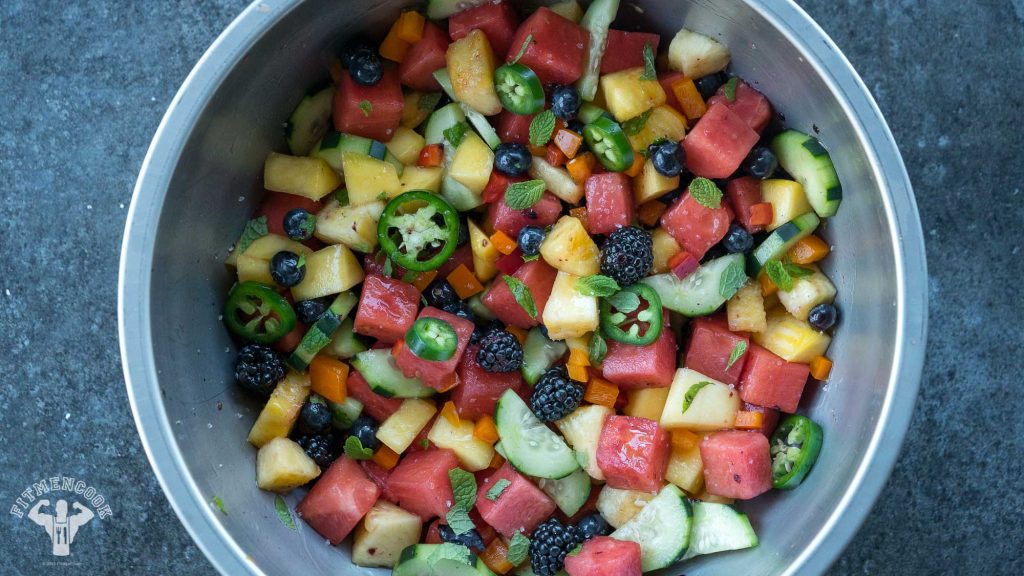 SWEET, SPICY & SALTY FRUIT SALAD Fit Men Cook / Fit Men Cook
Curry's unique take on fruit salad, featuring bell pepper, cucumber and jalapeno, makes for an unexpected sweet yet savory potluck dish. "We chose fresh pineapple, mango, watermelon, blueberries and blackberries for a colorful mix, but you can add mandarin oranges, strawberries, raspberries or apples for a twist," says Curry. "The jalapeno adds a kick of heat, while the mint washes over with a cool and refreshing flavor." The citrus in the syrup keeps the fruit from browning, so the salad stays beautiful all party long, and a little honey pulls all the flavors together, explains Curry. For dessert, serve this salad with something creamy like vanilla pudding or fresh whipped cream, recommends Curry. It also works as a salsa paired with roasted chicken or with yogurt for a quick and easy breakfast.
Read More