Citymeals on Wheels: Homebound New Yorkers Find Joy in Simple Pleasures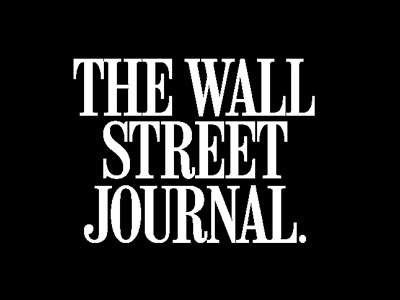 Some say reading, praying and visits from friends connect them to the outside world
By Anne Kadet
East Harlem resident Asha Bell, who lives in the greatest city in the world, hasn't left her apartment in two years.
When I stopped by last week, she warned me to take care navigating her cluttered room, where she's been bedbound with back and leg problems since 2017. "It's a land mine in here!" she said.
We discussed her past, including her Harlem childhood and work as a lawyer and hospice chaplain before retiring in 2008.
Then she got to the point: "Yes, I am homebound. But do I feel like life is over?"
I connected with Ms. Bell through Citymeals on Wheels, a nonprofit that delivers free meals to New York City seniors on weekends and holidays to supplement weekday service provided by the city's Department for the Aging. Citymeals says 40% of its 18,000-plus recipients seldom leave home.
These seniors prefer to stay in their old neighborhood even if they can't get outside because they feel comfortable in familiar surroundings, said Beth Shapiro, executive director of Citymeals.
And it's the more affordable option. A part-time home-health aid costs about $2,100 a month in the New York area compared with $6,000 to $13,000 for a senior residence or nursing home, according to a survey by long-term-care insurance provider Genworth.
The city's housebound population is growing as the number of elderly residents climbs. But by its very nature, it goes unnoticed. "These are the people you don't see," Ms. Shapiro said.
Ms. Bell told me she was impossible to ignore when she was out and about. "I'm 6 feet tall and wore heels and a head wrap," she said.
Now, the only people who see Ms. Bell most days are the aides who cook and clean. But she stays connected, spending hours on telephone-prayer lines consoling and encouraging a woman sick with cancer, a man who needs a job.
Ms. Bell, who declined to reveal her age, said she also reads inspirational books and chats with friends on Facebook.
In her 12th-floor apartment, all she can see from her bed is the sky. But she listens.
"I hear the children coming out of the school and I say, 'Ah, I can pray for the children, I can pray for the teachers.' " she said. "I can pray for folks on the bus, the people walking along the street, eating in the restaurant, riding the ferry, riding the airplane. My day isn't useless. You understand?"
For Carmen Hernandez, who is in her 70s and housebound in her Williamsburg, Brooklyn apartment, life is even more limited. The widow went blind several years ago.
Her day starts at 4 a.m. with a prayer and a trip to the bathroom. She can't see to make coffee or turn on the television, so she goes back to bed and waits for an attendant who shows up at 8 a.m.
"I think about better days, memories," Ms. Hernandez said. "When my husband and children were here. Shopping, cooking."
She spends a lot of time listening to television news, concerned about the migrant situation on the southern U.S. border.
Some evenings, her longtime friends Rosa and Claris visit, bringing beans and rice or cheesecake. "We talk about problems with money, with husbands. Everybody laughs," Ms. Hernandez said.
She sees her daughter, who lives nearby. A Catholic priest comes twice a month to give her communion. Other than that, every day is the same, Ms. Hernandez said. "But I'm OK. Every day is OK for me."
Until recently, Fred Braverman, who is 87 years old, could navigate the blocks around his Midwood, Brooklyn, house with his walker. He made daily rounds to the library and the Berry Goods Supermarket. But earlier this summer, he injured his good leg. Now, he's housebound. It's been a tough transition.
The retired trombone and tuba player listens to WQXR, the classical-music station, and peruses his collection of 30,000 books and 25,000 records.
"It's marvelous," he says of the opportunity to spend long days reading and listening. "The way I stay young is by being interested in everything. My brain is my friend."
But he misses his wife, who died last year. His two daughters live out of state. And the occasional visit from the lady across the street who brings chicken and rolls isn't enough.
"I really am lonely," he said.
Still, it's better than the senior residence his daughters suggested. "You send me to a home, I will die," he said. "Why would I want to be with people my age?"
He hopes to resume his daily trip to Avenue J in his neighborhood.
Ms. Bell, in Harlem, said she also hopes venture outside again, and is happy to detail her plans: "I would get on the bus and I would visit my friends in the Bronx. I would go to Costco , to BJs. I'd go to the cookouts, the birthday parties. I'd visit people, you see."
And if that doesn't happen, she'll make do with her inner freedom.
"It's what you tell yourself that can put you in a prison," Ms. Bell said. "Even if you're walking outside."
Read More