Andrew Zimmern: YMCA Advocates Jane Lynch, Andrew Zimmern Connect With Youths For YouTube Spotlight Series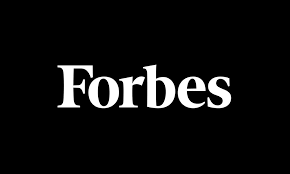 By: Chris Strub
Celebrity chef Andrew Zimmern connected with youths at a YMCA in Minnesota recently as part of the 'My Y Story.' series. YMCA / PROVIDED
As one of the nation's most ubiquitous nonprofits, the YMCA has given tens of millions of Americans a story to share.
With its ongoing 'My Y Story.' YouTube series, the organization is using social media to bring attention to the stories of some of its most influential alumni.
Featured stories to date include those of Olympic gold medalist and Y youth participant Allyson Felix; chef and Y donor and volunteer Marcus Samuelsson; Oscar-nominated actor and lifelong Y member Ethan Hawke; Los Angeles Lakers Forward and former Y youth member Kyle Kuzma; actress and Y member and volunteer Jane Lynch; chef and television personality Andrew Zimmern; and professional football players, the Edmunds brothers.
Each video features the celebrity re-visiting their personal experience with the organization, through reflective interviews and meaningful interactions with current YMCA youths. The series, which launched last February with the feature on Felix, has brought massive traffic to the organization's YouTube channel, with more than 4.6 million cumulative views.
The influencers expressed their appreciation for the opportunity to be highlighted.

Actress Jane Lynch connected recently with youths at her local YMCA as part of the 'My Y Story.' series. YMCA / PROVIDED
"Recently, I had the opportunity to volunteer and work with kids at a local Y for My Y Story,"Lynch told Forbes via email. "I love mentoring youth and it was great to give them advice on how I've built up my own confidence over the years and to share knowledge that I've learned from other great mentors."
"When I moved to Los Angeles from Chicago, it was important to me to find a place where I could have a sense of community and belonging, and not feel like an outsider," she continued. "Not too long after I moved, the Y opened up a few blocks away from where I lived and it turned into this welcoming place for me when I was trying to figure out how to fit into this new city."
"I think what I've really learned from the Y, by being a member and a volunteer, is the
importance of learning and supporting one another," Lynch said. "I love being a part of an organization that offers so much support, inclusivity and opportunity to its local communities."
Zimmern's video vignette shows him joking with young children at a YMCA in Minneapolis —an opportunity he wasn't always certain he would someday have.
"In my past experiences, I struggled with homelessness and addiction. I was lucky enough to be given a second chance to turn my life around through the support of my friends and community – that's why Minneapolis is so special to me," Zimmern told Forbes via email.
"During that time, the Y was a safe place that supported and accepted me through one of the toughest times in my life. When I had the opportunity to partner with the Y on this video series  to raise awareness about the child hunger epidemic – an issue that's close to my heart – I jumped at the chance," Zimmern said. "Not everyone has the opportunity to volunteer, raise money or sit down and talk to another person about their struggles, but I can do that."
"Using my platform to speak about food insecurity and why it's so important that kids have access to healthy meals is so important," he continued. "Giving back has brought me some of my greatest joys, and I feel grateful to be supporting the Y and their Summer Food Program."
You can view all seven installments of the My Y Story. series, along with a brief introductory video, here.
Read More