Andrew Zimmern: Rachael Ray Show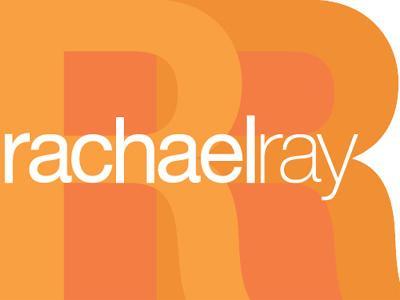 The Best Latke Recipe | Andrew Zimmern
by Andrew Zimmern
December 16, 2019
Andrew Zimmern uses potatoes THREE WAYS to create the best latke recipe ever.
"Topped with leftover slices of brisket, these potato pancakes will blow your mind," Andrew says. "For me, making latkes has always been a family activity. I first made these with my grandmother when I was 4 years old. I had my son squeezing potatoes for me when he was 3. Cooking is a cultural totem that brings people together to share love and joy in a very unique way."
Andrew also likes to serve these with applesauce, crème fraîche, thinly sliced shallots and chopped fresh dill.
In the spirit of the holidays, if you're looking for a gift for kids, Andrew has a new children's book called AZ and the Lost City Of Ophir.
Ingredients
1 pound Yukon Gold potatoes, peeled and cut into 2-inch chunks
Sea salt
1 pound baking potatoes
1 large onion, finely diced
1 cup matzo meal
2 large eggs, lightly beaten
½ teaspoon freshly ground white pepper
Vegetable oil, for frying
Yield
Serves: Makes 12
Preparation
In a medium saucepan, cover the Yukon Gold potatoes with cool water, season generously with salt and bring to a boil. Cook the potatoes until tender, about 15 minutes. Drain well and immediately pass the potatoes through a ricer into a large bowl.
Working quickly, peel and grate the baking potatoes on the small holes of a box grater into a medium bowl. Pour out excess brownish water, leaving the grated potato and white potato starch in the bowl.
Add half of the grated potatoes to the bowl of a food processor. Add the onion and pulse until the potatoes and onions are very finely chopped, almost pureed. In a large mixing bowl, combine that mixture with the remaining grated potatoes and riced potatoes. Stir in the matzo meal, eggs, white pepper and 2 teaspoons salt.
In a large, heavy skillet, heat ¼ inch of oil until shimmering. Working in batches, form the potato mixture into patties and place in the oil. Fry over moderate heat, turning once, until the latkes are golden and crisp on both sides, about 7 minutes. Drain the latkes on a paper towel-lined plate and sprinkle lightly with salt.
More Info
—

Braised Brisket with Fennel & Onions | Andrew Zimmern
by Andrew Zimmern
December 16, 2019
"This classic braised brisket is a riff on my grandmother's recipe," Andrew says. "It was one of the first dishes I helped my grandmother make and a staple at my family's holiday table for generations. Braised in the oven with fennel and onions, it's perfectly melting and tender."
Andrew likes to serve this brisket over his favorite latke recipe.
Ingredients
1 tablespoon fine sea salt, plus more for seasoning
1 tablespoon freshly ground pepper
2 tablespoons dried thyme
2 tablespoons sweet paprika
2 tablespoons dried sage
One 9- to 10-pound whole beef brisket
¼ cup grapeseed oil
3 pounds medium onions, sliced (about 8)
1 teaspoons black peppercorns
3 bay leaves
10 garlic cloves, peeled
1 cup tomato puree
2 cups beef stock
1 cup aged red wine vinegar (Andrew likes to use Banyuls vinegar from France)
3 fennel bulbs, each cut through the core into 1 ½-inch wedges
Yield
Serves: 10
Preparation
In a bowl, whisk together salt, pepper, thyme, paprika and sage. Rub spice mixture all over the brisket and let stand at room temperature for 1 hour.
Preheat oven to 300°F. In a large flameproof roasting pan set over 2 burners, heat the oil. Add the brisket to the roasting pan and cook over moderately high heat, turning once, until browned, about 6 to 7 minutes per side. Transfer brisket to a large baking sheet.
Add onions and a generous pinch of salt to the roasting pan. Cook over moderate heat, stirring occasionally, until onions are softened and well browned, about 15 minutes. Add peppercorns, bay leaves, garlic cloves, tomato puree, stock and vinegar. Bring to a simmer. Return the brisket to the roasting pan, fat side up. Nestle fennel wedges in the braising liquid around the brisket.
Tent the brisket with foil, place in the oven and braise until very tender, 6 to 7 hours depending on the size of the brisket. Transfer brisket to a carving board, tent with foil and let rest for 20 minutes. Skim fat off the braising liquid and discard bay leaves. Carve the brisket and transfer to a platter. Serve with the onion and fennel pan gravy.