Employee Highlight: Alex Stern Gets Promoted to Publicist at The Brooks Group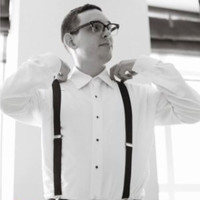 It is a great pleasure that we are announcing the promotion of Alex Stern as one of the Publicists of The Brooks Group.
Alex has been with The Brooks Group for a little over a year and has time-and-time again proved his dedication and commitment to his work. Alex has always shown initiative in the performance of his duties, even going above and beyond what is expected of him in order to ensure the success of his team members and clients.
Congratulations, Alex!