Karen Akunowicz: 12 Boston Restaurants Now Serving Top-Shelf Cocktails To-Go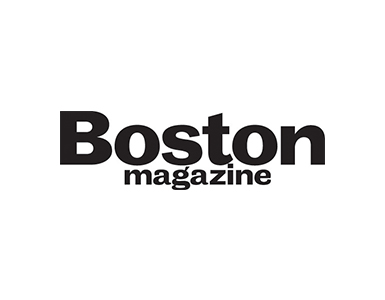 Raise the bar on your takeout order with juice-pouch-style margaritas, pints of iced Irish coffee, and more spirited selections.
It's Month Four of pandemic-related disruptions to life in Boston, and though my at-home cocktail recipe repertoire has leveled up a little bit—I bought a bottle of tequila, so now I occasionally make three-ingredient margaritas as well as classic daiquiris—I still miss our local bars so very much.
It's not just about the booze—I miss tasting the creative ways that bartenders use infused spirits and syrups, textured mixers, fresh herbs for garnish, and other elements that may not show up on my grocery lists, but are certainly in the domain of my most-missed mixologists. Thankfully, this week Gov. Charlie Baker finally signed off on a temporary law allowing some establishments to sell cocktails to-go, so specialty spirits are now back on the menu.
This is also good news for restaurant operators around the Bay State, who say the added revenue from alcohol might help them survive the ongoing pandemic and economic crisis. Plus, bartenders are excited to "create again" using their preferred medium, booze, says Josh Weinstein, owner of the Quiet Few in East Boston. Weinstein advocated for the newly-signed bill, dubbed #CocktailsforCommonwealth, on Beacon Hill. "It's just a little bit of normalcy for our staff and our industry to feel whole again."
With that in mind, here are some top takeout spots that have added mixed drinks to their menus. From Boston to the 'burbs and beyond, they have cool cocktails you can bring home right now.
Fox & the Knife
Summer's favorite adult slushy, frosé, isn't technically a cocktail—but when you add a floater of coconut rum on top, the game is changed. That's a thing you can do now at Fox & the Knife, whether by dining on its Southie patio or taking the drink in a to-go pint cup. Let aperitivo hour begin.
28 W. Broadway, Boston, 617-766-8630, foxandtheknife.com.