Celebrity Chef Michael Chernow makes a roasted beet salad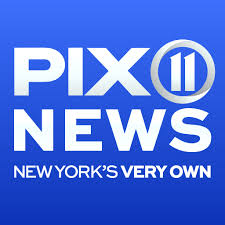 Posted at
 11:05 AM, Jul 21, 2020
and last updated
11:05 AM, Jul 21, 2020
CHEF AND RESTAURATEUR MICHAEL CHERNOW SHOW US HOW TO MAKE A DELICIOUS BEET SALAD — How does a light, easy recipe sound? Chef Michael Chernow, the founder of Seamores, co-founder of The Meatball Shop and WellWell beverages, shows us how to make a beet salad.
ROASTED BEET SALAD
Ingredients
Beets
4 medium sized beets (any color)
2 TSBP Olive Oil
Salt to taste
Aluminum foil
Salad
Butter lettuce or any seasonal green
1/2 cup pistachio nuts
2 TBSP soft goat or ricotta cheese
Lemon (juice from half lemon)
2 TBSP Olive oil
Aged balsamic vinegar or Saba to drizzle
Salt to taste
Crushed black pepper to taste
Process for beets – do a few hours before ready to serve
Pre heat oven to 400 degrees
Wash beets well with cold water
Place beets in the center of large piece of aluminum foil
Coat with olive oil
Season with a few pinches of salt
Wrap beets well in the foil and place in the oven for 35-45 minutes, you will know they are done when you can stick a knife into the beets with ease. (If doing this on the grill, the process is the same, just place beets on the grill, covered.)
Pull out of oven and let cool 30 minutes
After cooled, peel the beets with a paper towel, the skin should come right off.
Cut beets into 1″ pieces or wedges, set aside.
Process for salad
Wash greens very well and then spread them out on paper towels, covered to dry, or use a salad spinner to dry.
Toast pistachios on a dry pan on the stove top until they a golden brown. Do not let them burn! This will only take a few minutes.
Place greens in a bowl with the beets, add olive oil, lemon juice, salt and pepper, mix well.
Place salad into a serving bowl or platter, put goat or ricotta cheese on top of the salad and drizzle the aged balsamic or saba evenly over the top of the salad, you don't need much as a little goes a long way.
Serve.