Chef's Table: BBQ has come to Netflix to fill the void that food fans have now they cannot visit their favorite restaurants. For Chef's Table's seventh season, the food documentary show is highlighting how barbecue has become a truly global food type, from the "barbies" to Sydney, Australia to the legendary Whole Hog cooking of Charleston, South Carolina.
The four chefs featured in Chef's Table BBQ
Rodney Scott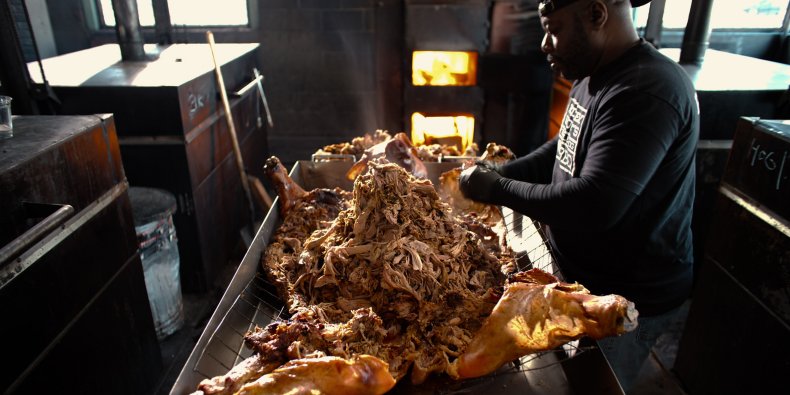 Chef Rodney Scott is behind Charleston, South Carolina's Rodney Scott's BBQ, where he cooks entire pigs using a "Whole Hog" process he has been perfecting since he started working with barbecue shortly after leaving high school. This cooking is done inside a gigantic hanger, where the staff are often seen chopping down local trees to use to feed the fires.
His cooking saw him named Best Chef, Southeast at the prestigious James Beard awards in 2018.
After working in his family's restaurant, Scott took over operations in the early 2010s, and quickly started winning awards. After he won Chef of the Year from Eater Charleston, he said: "I respect chefs as the people who put in a lot of detailed ingredients, designs, and appearances—where I'm the pit guy who likes to cook it up, make it look decent, and eat it. Chefs are in their kitchens creating art, so to be named Chef of the Year, I was in awe."