Andrew Zimmern: After the News and Into the Present City of Minneapolis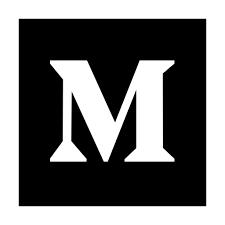 You probably saw photos of Minneapolis in the news in that looked nothing like the one above. It is true that, after the George Floyd tragedy, there was a part of the downtown you wouldn't want to be vacationing in. The scenes there look very different today and, like many cities in the U.S., Minneapolis is in need of tourists.
The Covid-19 pandemic has hit the travel industry hard and this city took a second hit in May. It's a shame because it is one of my favorite Midwest cities. It has a lot to offer, even in a socially distant environment.
One person who knows and loves Minneapolis even more than me, Andrew Zimmern. You probably know him best as host of the Travel Channel's Bizarre Foods and What's Eating America on MSNBC.
I happen to know this fellow New Yorker transplanted to the Midwest from a number of food festivals and stories we got together on. He was the first person I thought of when I wanted to write about what Minneapolis has to offer.
"Minneapolis, one half our Twin Cities, just across the river from the great city of St Paul, is one of the most dynamic and enjoyable metropolises in America," explains Zimmern.
"Our city was hard hit, first from the viral pandemic and then from the 400-year-old cultural pandemic that exploded again into our national consciousness after the senseless murder of George Floyd."
While cities all over the U.S. are scrambling to build and maintain outdoor spaces, this place had it all set already.
Nicolett is a mile-long pedestrian oasis of shopping, dining, and entertainment with plenty of seating to enjoy it all with social distance. It is also home to the Mary Tyler Moore statue, honoring the television legend who gave the city so much recognition.
You don't have to worry about the weather, as a skyway above Nicolette is the "largest continuous system of enclosed second level bridges in the world." It's about eight miles long and connects 80 city blocks of hotels, restaurants, and even U.S. Bank Stadium.
Another place I love is the Walker Art Center. They've had to make a few changes to accommodate social distancing so you'll need advance tickets, but they are open and offer a great cultural experience indoor and out.
Mall of America, a short ride from Minneapolis is not just a Minnesota attraction, it's a worldwide one. Most of the stores and some of the restaurants are open, with attractions limited.
Paisley Park, the former home and studio to Prince, is also open to tours with some restrictions.
If you prefer to strictly remain outdoors, Minneapolis has 22 lakes running through downtown, as well as the Mississippi River.
Whether you just want to enjoy the scenery, take a hike, or get on the water, you'll find plenty of options. The Minneapolis Chain of Lakes Regional Park alone is 1555 acres large.
I've experienced hotels in the area I would recommend. The Radisson Blu Mall of America is connected right to the mall, so you don't have to worry about the weather or accessibility. (I used a motorized scooter to get around for three days without a problem.)
The Hotel Ivy is in downtown Minneapolis and is contemporary luxury on the register of historic places. It only has 136 rooms and is now part of the Marriott family.
I recently stayed in a Sonesta ES for the first time and was impressed with how careful they were about keeping things sanitary. They even had outside entrances to the fully equipped condos. There is one located in nearby Eagan that appears to be the same. If you want to make sure you have a place of your own, check out rental properties.
I've eaten at Prairie Kitchen and Bar at the Hyatt Regency and the meal was fantastic, with locally sourced ingredients. Eat Street Social is equally good and unique, and is open for patio, carryout, and delivery.
Restaurants are especially important to Andrew Zimmern, who is not only a four-time James Beard award winner but an strong advocate in food service. He serves on the City Harvest's Food Council, the International Rescue Committee, and UnderServed.
"All our cities and communities across America need our collective energy and participation to recover in so many ways, especially when it comes from corporate and public investment, but I can tell you that our community is very much open for business."
"Watching the people of Minneapolis and the Twin Cities' 7 county metro, come out, and get busy with rebuilding makes me so proud of our community," says Zimmern.*
Some of the latest places to open in town during this tough time are:
· Bellecour Bakery at Cooks
A collaboration between James Beard winning chef/owner Gavin Kaysen and James Beard Best Pastry Chef nominee Diane Moua;
· B.A.D. Wingz
From the owners of Soul Bowl at Graze Provisions. Check out the vegan vingz;
· The Sioux Chef
Partners Sean Sherman and Dana Thompson, who opened Indigenous Food Lab, are set on providing food for the needy while highlighting the cuisine of Native American cooking;
· F+B
This is a collaboration of the Minnesota Farmers Union and Birchwood Café. It's right on the Mississippi River;
· CHX
Chicken and biscuits are available Thursday through Sunday evenings through a takeout window at Pourhouse Nightclub.
Minneapolis is open and waiting for visitors, whether you want to picnic in the parks, enjoy a meal on a patio, or visit a museum.
*Andrew Zimmern, a founding member of the Independent Restaurant Coalition, is asking for help for restaurants all over the country:
"Our restaurant community is rallying and pivoting like never before and we will survive, but we need everyone's help. Like restaurants all across America we need Congress to pass the RERSTAURANTS Act and help stabilize our industry. All Americans should go to www.saverestaurants.com and sign up, email your reps from our site and tell them to #HELPSAVERESTAURANTS."
Read more here