Andrew Zimmern: Andrew Zimmern Shares His Grandmother's Passover Recipes (and treasured musings on the holiday)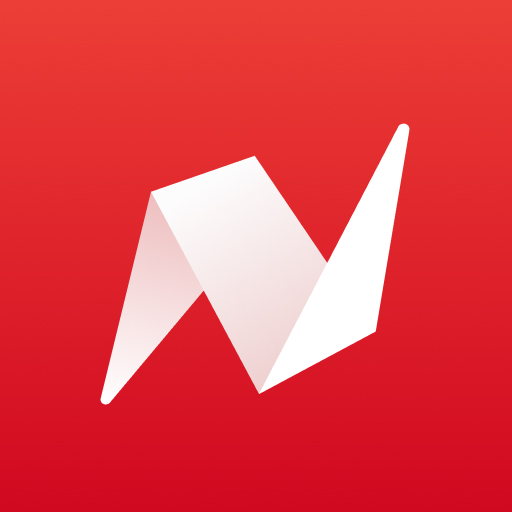 Posted by
April 1, 2021
He's baring his bubbe's recipes, and we're all about to be better for it.
"I do not like anything canned or jarred," Emmy and James Beard Award-winning TV personality, chef, author, teacher, and social activist, Andrew Zimmern told News Break exclusively this week, just days before preparing his own very special Passover seder. "My grandmother never opened a can or jar for anything, and I don't either, because I believe cooking for people is an expression of love."
That expression of love is one he learned from his own bubbe, Henriette Zimmern, as a child when he'd visit her Upper West Side apartment in Manhattan, a New York neighborhood known as a sort of melting pot of Jewish sights, sounds, scents, and even uniquely-New York tastes.
Bubbe, it seems, was a sort of iconic staple of West End Avenue, and an early female outline for the Jerrry Seinfeld types that would go on to become famous and decorate the minds of American Jews and onlookers. "Walking around the city with her was like walking around with Seinfeld," Zimmern shared with love in his voice. "Everyone knew her, and everywhere we went people would give me a little taste of something at Zabar's, knisheries, and the rest."
Growing up with Bubbe was a major part of Andrew's food identity, one that he credits with his love of roasted meats and old-style cooking methods — as well as his generosity. "Every time I smell a chicken or brisket in the oven, I think of my grandmother," he shared. "And there are so many iconic Passover foods that I hold dear to my heart." While the smells and tastes of his heritage might've been enough to draw him in, it's the spiritual side of Passover and his culture that keeps him coming back for more.
"The God of my understanding wants me to be a loving, caring, and kind human being that does more for others than I do for myself," he said almost sheepishly, in a soft voice, recognizing the values his bubbe instilled in him. "I think at its very essence, that's the most treasured piece of Judaism, that we have so much service work engraved into our hearts as practicing, religious Jews, and in the history of our people."
One of his grandmother's best Pesach recipes, was her chopped chicken liver that became a savory schmear-fest on holidays. Andrew was kind enough to share her recipe with us, as well as her famous braised brisket.
Stephanie Meyer
Servings: 6 to 8
Ingredients
2 large eggs
Ice
2 tablespoons parsley, minced
1/2 cup rendered chicken fat (schmaltz)
1 onion, finely chopped
Salt
2 pounds chicken livers, trimmed
Freshly ground pepper
Matzo, for serving
Instructions
In a small saucepan, cover the eggs with cold water and bring to a boil; cook over moderate heat for 10 minutes. Drain the eggs and immediately fill the pan with cold water. Add ice and let the eggs stand until chilled. Drain the eggs and peel. Grate the hard boiled eggs on the side of a box grater, place in a large bowl with the parsley and reserve.
In a large skillet, add a 1/4 cup of the schmaltz. Add the onion and season with salt. Cook over moderately low heat, stirring occasionally, until softened and just starting to brown, about 10 minutes. Put the onions in a bowl of a food processor and allow to cool while you cook the livers.
Add 2 tablespoons of schmaltz to the skillet. Add the livers and cook over medium-low heat, turning occasionally, for about 20 minutes.
Scrape them into the food processor and let cool for 5 minutes. Season with salt and pepper. Add one more tablespoon of schmaltz and pulse until the livers are finely chopped, but not completely smooth. Transfer the liver to the bowl with the eggs and parsley and stir to combine. Press plastic wrap onto the surface and refrigerate until chilled, about 30 minutes. Serve with the matzo.
Madeleine Hil
Servings: 10
Ingredients
1 tablespoon fine sea salt, plus more for seasoning
1 tablespoon freshly ground pepper
2 tablespoons dried thyme
2 tablespoons sweet paprika
2 tablespoons dried sage
One 9 to 10-pound whole beef brisket
1/4 cup grapeseed oil
8 medium onions (3 pounds) sliced
1 teaspoon black peppercorns
3 bay leaves
10 garlic cloves, peeled
1 cup tomato puree
2 cups beef stock
1 cup Banyuls vinegar or aged red wine vinegar
3 fennel bulbs, each cut through the core into  1  1/2-inch wedges
Instructions
In a bowl, whisk together the salt, pepper, thyme, paprika and sage. Rub the spice mixture all over the brisket and let stand at room temperature for 1 hour.
Preheat the oven to 300°. In a large flameproof roasting pan set over 2 burners, heat the oil. Add the brisket to the roasting pan and cook over moderately high heat, turning once, until browned, about 6 to 7 minutes per side. Transfer the brisket to a large baking sheet.
Add the onions and a generous pinch of salt to the roasting pan. Cook over moderate heat, stirring occasionally, until the onions are softened and well browned, about 15 minutes. Add the peppercorns, bay leaf, garlic cloves, tomato puree, stock and vinegar. Bring to a simmer. Return the brisket to the roasting pan, placing it fat side up. Nestle the fennel in the braising liquid around it.
Tent the brisket with foil and bake for 6 to 7 hours depending on the size of your brisket, or until very tender. Transfer the brisket to a carving board, tent with foil and let rest for 20 minutes. Skim the fat off the braising liquid and discard the bay leaf. Carve the brisket and transfer to a platter. Serve with the onion gravy pan juices.
Have your own thoughts on Passover or Andrew Zimmern's family recipes? We'd love to hear what you have to say in the comments section below.
Read more here