Scott Conant: 11 Veggie Tools These Professional Chefs Reach for All Summer Long
BY ROCHELLE BILOW JULY 13, 2021
We have one key rule when it comes to summer produce: Prepping and cooking in-season veggies shouldn't be an hours-long affair. (Actually, we probably have a few rules, but for the sake of this story, we're just going to focus on the one.) And with the height of produce season among us, we thought we'd ask the pros for their go-tools that make quick work of the tasks. What utensils and gadgets do they use when prepping veggies in the height of produce season? Their answers included things that are ultra-simple (a good, sharp knife) and super-specific (a corer). Here are 11 items that are — quite literally — the tools of the trade for summer veg.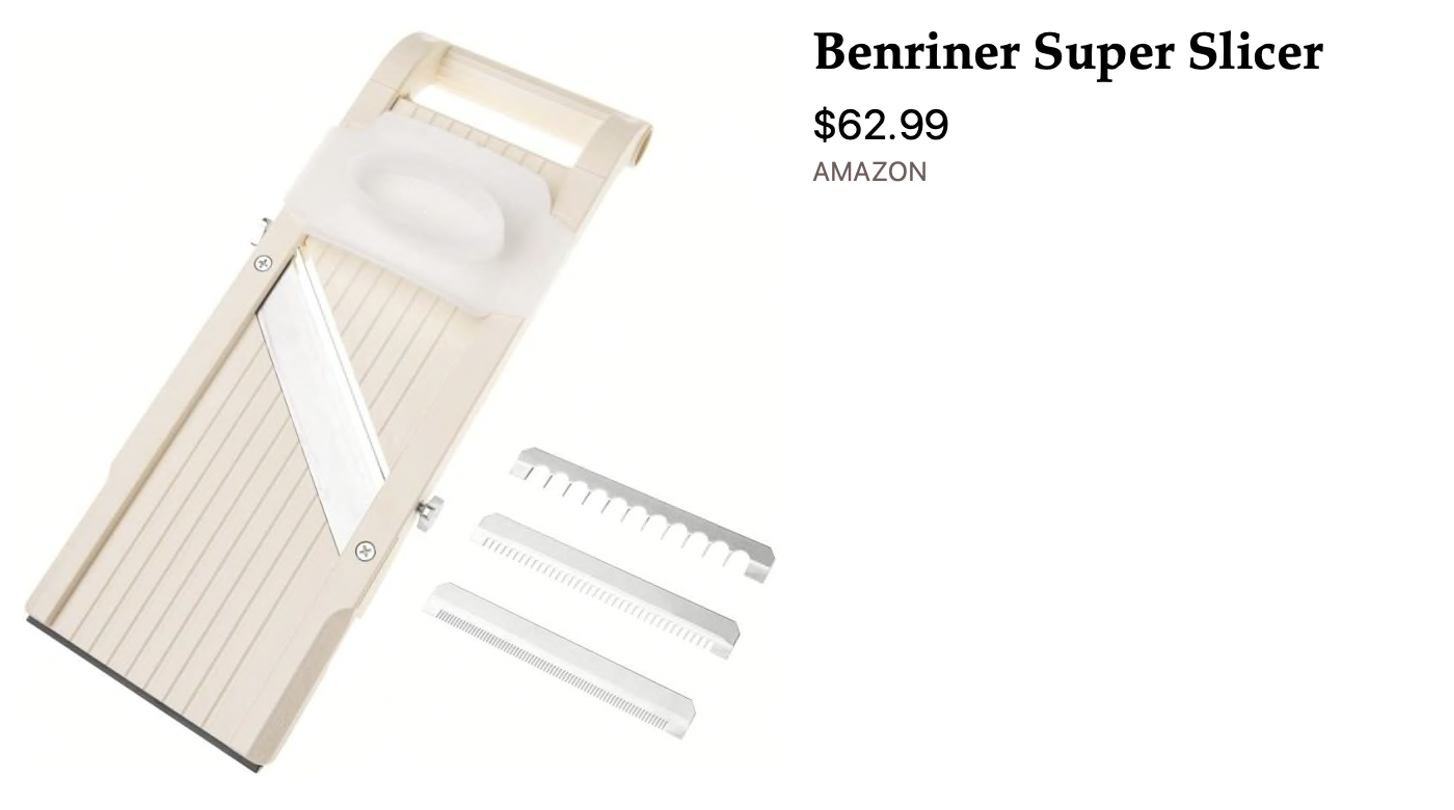 2. A Benriner Mandoline
Not all professional chefs have tricked-out home kitchens. And after a year of cooking from home during the pandemic, Food Network chef and cookbook author (his latest book is Peace, Love, and Pasta and will be released in September) Scott Conant was feeling the lack of a fully stocked cooking space. He purchased a few key tools, including a Japanese-style mandoline. The Benriner mandoline is lightweight and easy to use, and it's brilliant for making lightning-fast, even cuts of tender summer veggies (think: zucchini!). Conant doesn't regret his investment: "I immediately felt the shortcomings of what I had and what I didn't have in my kitchen," he says.
Click here to read more!