Karen Akunowicz: 40 Local Leaders Share Their Favorite Places in Boston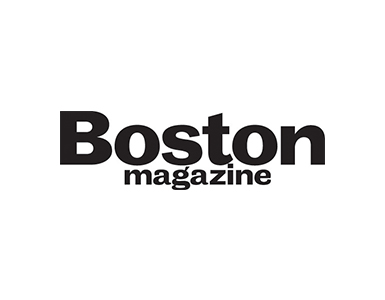 Everyone's got one, after all. We asked 40 local leaders—people who know this city inside and out—to share their secret go-to spots. Here are the spaces, sanctuaries, and spectacular views that bring them joy and make us all proud to live here.
Karen Akunowicz
Chef/Owner of Fox & the Knife
Orpheum Theatre
I love the Orpheum Theatre in Downtown Crossing, and have been going there since I moved to Boston 22 years ago. It's one of the country's oldest music venues, originally founded as the Boston Music Hall in 1852. I recently saw a drag show there, and it felt especially meaningful, as it was the first live event I'd been to since COVID-19. My spouse and I found our seats and talked about all the shows that we've seen there over the years—together and before we met. I love the nostalgia of the space, both the venue's and my own. When I walk under the sign to enter the theater, I not only remember concerts I've seen in the past, but I think about all of the amazing shows that have been played there in the past decades. As our small and independent music spaces disappear from Boston and Cambridge, it feels especially poignant that the Orpheum is still standing.
Read more here.