Kardea Brown: 9 Simple Tips — and 1 Cheat — for the Best Chicken Soup You'll Ever Make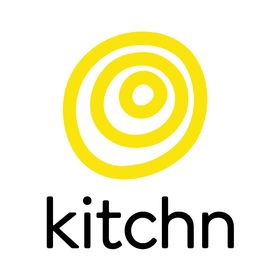 By ROCHELLE BILOW Published Jan 15, 2022
There's a reason chicken soup gets high marks as winter's best comfort food: Not only does it soothe sore throats and warm you up from the inside out, but it's also rich in flavor and truly satisfying. Of course, there are about as many varieties of chicken soup as there are cooks — brothy Vietnamese pho ga, lemony Greek avgolemono, and noodle-packed American-style soup, to name a few.
But no matter where a specific chickensoup originates, it's always the feel-good meal we crave whenever we're chilly, under the weather, or just need a little comfort. There are no hard-and-fast rules to making chicken soup, but there are a few tried-and-true tips that will help make that brothy bowl better.

1. Use the whole bird.
When making chicken soup, Andrew Zimmern, host of Magnolia Network's Family Dinner series, starts with a homemade chicken broth or stock, to which he suggests adding "as many necks, backs, and wings as you can grab." This is such a smart tip, because it reduces waste (there is little else you can do with a chicken neck), and brings big flavor.
I also love this tip because it also translates to the actual meat you use for the rest of the soup: You can use the neck, backs, and wings for the broth, and the rest of the meat for the soup. By buying a whole bird, you'll save money and get a lot more meat for your dollar — don't be afraid to get every last morsel off the bones.
If you don't want to start with a whole raw chicken, a rotisserie chicken will do the trick, too. Kardea Brown, the host of the Food Network series Delicious Miss Brown and The Great Soul Food Cook-Off on Discovery+, told me that she likes to whip up an easy homemade stock using veggies along with leftover parts of a rotisserie chicken — you can use the rotisserie chicken parts just like you'd use raw chicken parts. I love this idea, and find it helpful to keep a "stock bag" in my freezer. Every time I have veggie scraps or leftover chickeny bits, I pop it in the freezer-proof bag for a rainy (or snowy) day.
2. Sear the meat in 2 types of fat.
Brown uses that combo of dark and white meat, and makes sure to sear it with a combination of butter and oil. "The two types of fat really draw out the flavor," she says. By using butter, you're adding a rich flavor to the meat. But the oil is just as important: It has a higher smoke point, and will ensure that the fat doesn't burn while you're searing. The key takeaway here is that your chicken will benefit from a little browning before it simmers to perfection in the broth. We can thank the Maillard reaction for that!
3. Brown the broth ingredients.
For the most flavorful homemade broth, brown the chicken parts and veggies before adding liquid to the mix. Brown also notes that scraping up the browned bits (the fond) after searing your meat and veggies will add tons of flavor into your broth; you can add a splash of water or white wine to lift up all of that goodness.
4. Add veggies in moderation.
Veggies matter when it comes to homemade broth: "Don't use too many," cautions Zimmern. "They make the broth too sweet, and not chicken-y enough." For 6 quarts of water, he adds 2 carrots, 2 onions, 2 ribs of celery, several sprigs of parsley, and 1 tablespoon of whole black peppercorns, along with 5 pounds of chicken bits (those wings and necks).
5. No time for homemade? Hack your box of broth.
But let's face it: We don't always have time to simmer a pot of broth from scratch. If you're working with boxed, you can still pump up the volume with some clever tricks. One easy way is to stir in fresh or dried herbs as the broth heats up. You can also "brighten" the flavor with citrus, as in avgolemono. (Egg is also added to thicken and enrich the broth, resulting in a dairy-free creamy texture.)
I've never regretted adding a Parmesan cheese rind to any pot of stock or soup, because it adds a pleasantly salty flavor and thickens the broth. You could also sauté a chopped onion and a few crushed cloves of garlic, then toss those in the pot (pre-cooking them will help coax out more flavor than adding them raw).
Sure, you could pull together a chicken soup by poaching a couple of chicken breasts in broth, then shredding them. But with a little more effort, you can simmer together a better soup. Chicken is arguably the most crucial element of this dish (it's in the name, after all!), so it's imperative to get it right. The best chicken soups have meat that is juicy and tender. Choosing dark meat, from the legs or thighs, is a surefire way to get more flavor into each bite, such as in this recipe for slow cooker Buffalo chicken soup. You could also mix a combination of shredded breast meat and leg meat — that's a smart way to make use of a whole chicken (which can be less expensive than buying the parts).
7. Or pick up a rotisserie chicken.
I've also made delicious soup with chicken left over from a roasted dinner earlier in the week. Don't forget to shred or cut the meat into bite-sized pieces — nothing larger than the size of your favorite soup spoon.
Unless I'm serving a French-style consommé (a flavorful, clear broth), I like to toss something hearty and carby into my chicken soup. Carbs are filling, and transform a simple bowl of soup into a satisfying meal. We could debate for hours over whether miniature star-shaped pasta or egg noodles reign supreme, but with a world of starchy options at your fingertips, why choose? I've known and loved chicken soups that are made with rice or rice noodles, quinoa, sweet potatoes, white potatoes, matzo balls, vermicelli, and udon.
9. Don't forget the garnish.
A little burst of something fresh and light will transform a bowl of chicken soup from a routine dinner to a culinary experience. That's why we love the Thai coconutty chicken soup tom kha kai. Not only does the recipe traditionally include fresh-tasting aromatics in the broth (lemongrass, galangal, and makrut lime leaves), but it's also often topped with fresh cilantro and a squeeze of lime.
Brown goes for parsley and green onions in her chicken soup: "It provides a nice herby touch and an oniony punch!" she says. Zimmern's equation for the perfect soup topper is as follows: "Place a thin slice or three of fresh ginger in the bowl, 1 teaspoon of naturally brewed premium soy sauce, 1 minced whole scallion, and enjoy."
A little fresh dill can also do wonders; just be sure to snip off thicker stems and give it a quick chop with your knife to avoid a big mouthful of herbs.
Cheat: Fancy up some canned soup.
Sometimes I just don't have the energy to cook a pot of chicken soup — even with the shortcuts. When the craving strikes, I reach for a can of premade chicken soup and doctor it up with a few quick mix-ins. I always have hardy greens like kale or collards in my fridge, so I tear a few leaves into the saucepan as the soup warms. Adding a rinsed and drained can of cannellini beans? Done that, too. And finally, know this: Any bowl of chicken soup is made infinitely better with a heel of crusty bread … or the better part of a sleeve of Saltine crackers. And P.S.: I'm a Campbell's Double Noodle girl all the way.
Share your secrets for top chicken soup in the comments below.
Read More Here