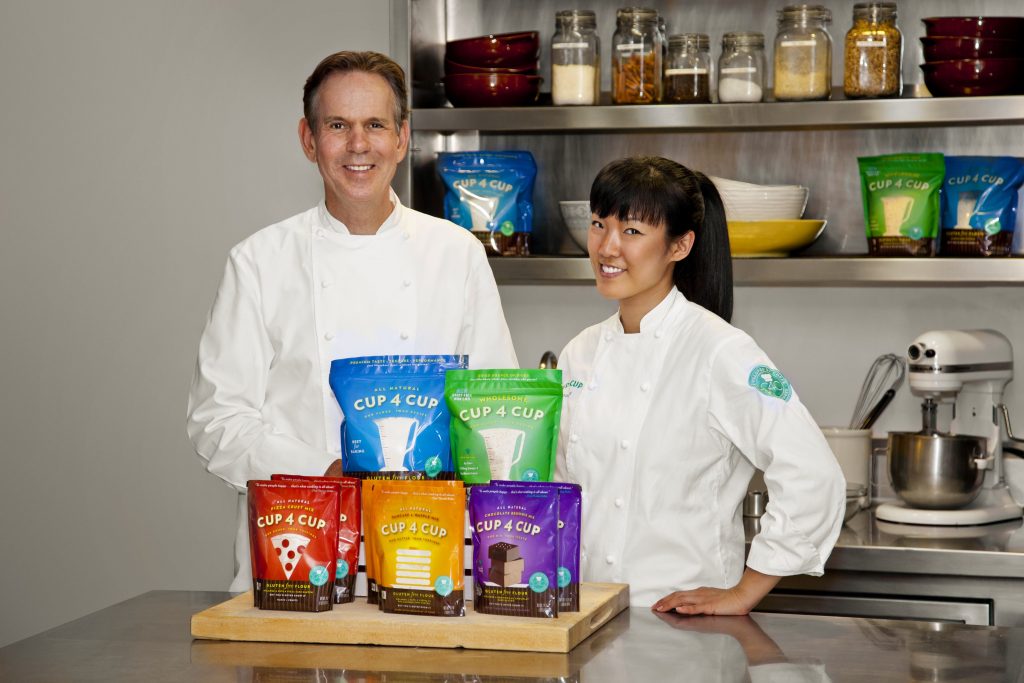 With a passion for innovation and collaboration, Chef Thomas Keller, known best as owner and executive chef of The French Laundry, Per Se, Ad Hoc, Bouchon, and Bouchon Bakery, co-founded the Cup4Cup brand with his Research & Development Chef, Lena Kwak, in 2011. Diving into his first partnership with an employee to release a product to the general public, Chef Keller was influenced by the absence of high performance, premium quality gluten-free products in the market.  Developed at the famed French Laundry in Yountville, CA, there are four products in the Cup4Cup line, including a Multi-purpose, Gluten-free Flour, Pancake & Waffle Mix, Pizza Crust Mix and the newest, a Gluten & Dairy-free Brownie Mix.

Milled to Perfection

Due to a growing demand in the marketplace and increasingly at his restaurants, Chef Keller assigned his then R&D chef, Lena, the project of recreating gluten-free versions of various French Laundry menu items. From Salmon Cornets to the bread basket, Lena's work in the test kitchen resulted in rave reviews. One guest was brought to tears after trying the new gluten free brioche after seven bread-free years.  This type of powerful reaction was the driving force behind Chef Thomas and Lena's decision to share Cup4Cup with the masses.

Creating an Industry Standard

Committed to the highest standard of excellence, Chef Thomas and Lena were determined to create not just the best gluten free flour, but the best multi-purpose flour, in general.  With professionally developed palettes, their taste-testers, The French Laundry's chefs, set the benchmark high. The name "Cup4Cup," inspired by a common cooking measurement, reflects the final product's ability to replace all-purpose wheat flour in most recipes, literally "cup for cup."

Gluten-Free Greatness

After over a year of trial and error, Chef Thomas and Chef Lena created a final product that is as versatile as wheat-based flour and possesses its three key attributes.

Taste: Many gluten-free flours use ingredients derived from beans and starches, which impart undesirable aromas or flavors. All of Cup4Cup's ingredients have neutral aromas and flavors that will not interfere with the flavor of the finished product.
Texture: The Cup4Cup blend provides superior texture that is smooth, and non-gritty.
Performance: Cup4Cup was formulated to perform identically to wheat flour in baking and cooking. In some cases, it even performs better.

Since 2010, Cup4Cup has been in use at all Thomas Keller Restaurant Group kitchens including The French Laundry, Per Se, Bouchon Bistro and Ad Hoc to accommodate gluten-free requests from its guests and is available to purchase nationally at a variety of retailers. Prices range from $5.95 to $19.95.
Read the Full Bio +
Hide the Full Bio -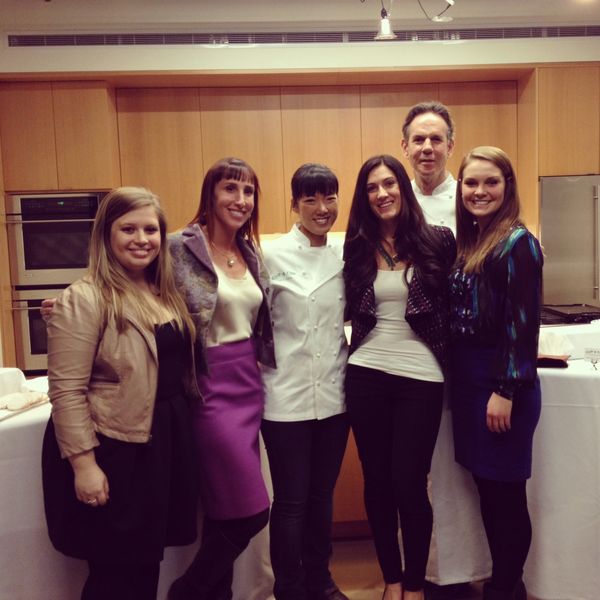 Cup4Cup
President Cup4Cup, LLC
The Brooks PR team has shown us the following essential 3 criteria: 1. Polished representation. 2. They are proactive. 3. They get results. What I appreciate most is there are no empty promises made. They continue to impress us with consistent deliverables and an eye for detail. We are lucky to be represented by a team of such talented individuals.