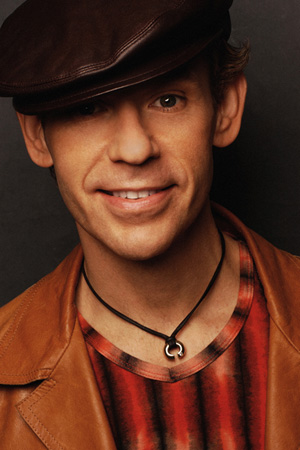 A true hair visionary and entrepreneur, Paul Labrecque (www.paullabrecque.com) believes simplicity is the key to natural beauty.  Renowned for clean, modern cuts, custom-blended color and a fashion-forward sense of style, Paul takes effortless beauty to the next level with a "less is more" approach to daily hair care and styling.

Paul's enthusiasm for style and appreciation of women started from his childhood days in Boston, MA assisting his aunt with her local wig business.  Working and watching closely by her side, he recognized how inspired he was by women and learned the importance of taking the time to listen to their needs.

After earning a degree in education, Paul's talent for teaching flourished, but ultimately, he swapped the classroom for the salon floor.  Professionally trained to cut, color and style hair, Paul landed in the fashion capitals of Miami and London before eventually settling in New York to open his first salon.  There he perfected his "simply, sexy, sophisticated" approach to beauty, gaining an elite clientele and growing his business to more than 250 employees.  For two decades, Paul and his team have regularly hosted a "Who's Who" of celebrities and personalities.  His reputation has led to numerous "Best of" awards, national attention and high-profile projects, including the Golden Globe Awards, UK Brit Awards and styling seasonal looks for noted designers at New York Fashion Week.

Paul's life-long passion for hair combined with his creativity and engaging personality has earned him a loyal following, a trio of highly successful Manhattan salons and day spas, an ever-expanding, award-winning premium hair care collection and a thriving retail business.  He also boasts one of the most respected and comprehensive training institutes for up-and-coming stylists in New York City.  Paul's motivation stems from a hands-on approach to all aspects of his business, but receives his greatest inspiration from teaching, nurturing and preparing his up-and-coming assistants for their careers in beauty.

Referred by friends and family as a Renaissance man, Paul enjoys combining his artistic mind and creative hands.  When not styling hair, Paul tends to his two dogs and enjoys painting, interior design, gardening at his Wainscott Long Island home, cooking and baking for friends, going to the theater, creating beautiful table settings, playing show tunes on his baby grand or arranging flowers for his home or salons.  Paul is also a well-rounded athlete and an avid fan of yoga, biking and strength training.
Read the Full Bio +
Hide the Full Bio -