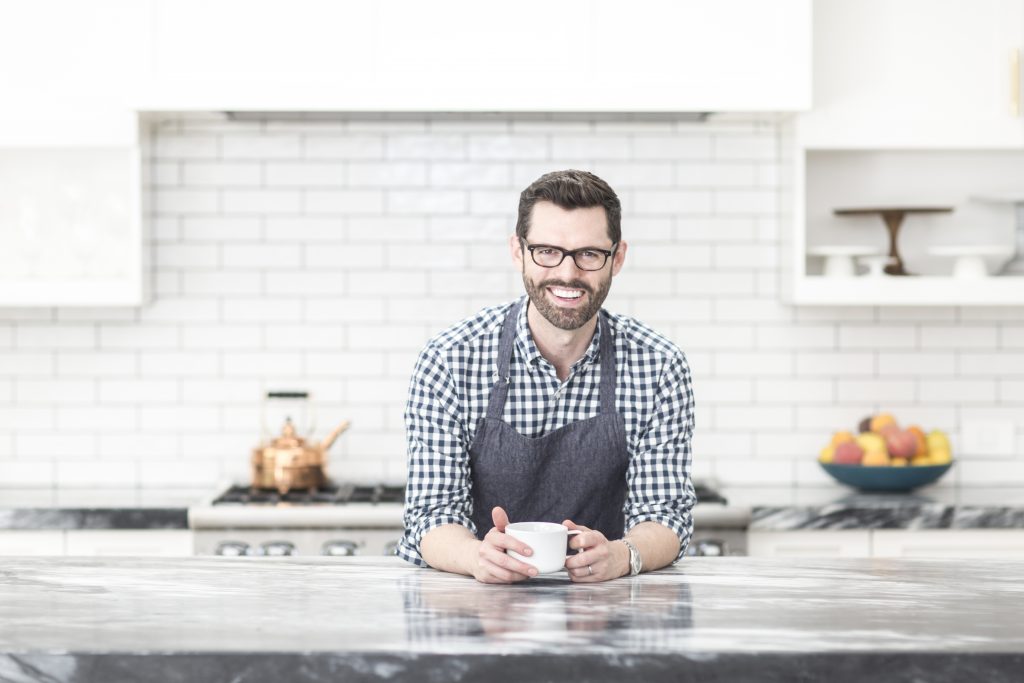 About John:

John Kanell is the founder of Preppy Kitchen, a digital food- and family-focused brand that provides home cooks of all skill levels with inspiration for all of their cooking and hosting needs.After developing a love of painting at a young age, John graduated from UCLA with a degree in Fine Arts. Following graduation, he worked as a middle school math and science teacher for over a decade. While teaching was fulfilling, John missed having a creative outlet and wanted to spend more time with family decided, he to pursue his passion for home cooking, embarking on his journey into the culinary world with the launch of Preppy Kitchen in 2015.

John's love for creating beautiful food meant to be shared with others stems from years of helping his mom in the kitchen as a child. From her, he learned to make recipes from scratch and experiment with different methods of preparation – from baking, the art of caramelizing and making a great meringue, to braising, mastering the perfect cocktail and beyond. With the creation of Preppy Kitchen, John has been able to fuse his love of teaching and creating photo- worthy art with his love of family and favorite cooking techniques, resulting in a rapidly-growing online audience. His straightforward explanations effortlessly break down large and challenging tasks, making it fun and easy for home cooks to achieve success with something that may otherwise seem daunting and out of reach. Through Preppy Kitchen, John is making cooking at home more approachable, ensuring his audience can spend more time with the ones they love and put away the world and all of its distractions. He believes that by providing his followers with the right techniques and a few basic tools, he can help them discover how easy it can be to put together a meal worth sharing.

With his cooking, John makes it a priority to use seasonal and readily-available ingredients that will not only make his dishes look delicious, but taste great too. While he loves to scour local farmers markets for the best produce, he also cultivates his own home garden, ensuring readily availability of seasonal fruits, vegetables and herbs. A husband to Brian and father to eighteen-month-old twins, Lachlan and George, John is a Los Angeles native who divides his time between Los Angeles and Connecticut. When not in the kitchen, he can be found renovating his new home and its adjacent farm with Brian.

Why Preppy Kitchen?

Aside from John's preppy sense of style (he's been known to sport the occasional pair of Nantucket reds and grosgrain ribbon belt), he feels the word 'preppy' connotes a gracious, convivial way of life. And being prepared with the right ingredients, tools and steps is the best way to avoid frustration in the kitchen. An extrovert who loves to entertain, John knows that food is one of the best ways to bring people together and loves impressing his guests with picture-perfect dishes that taste just as good as they look. John's guiding philosophy about food is "cooking should be a pleasure for all involved.
Read the Full Bio +
Hide the Full Bio -