Rodney Cutler's (www.cutlersalon.com) hair styling career began at the young age of 16 when he was appointed to a four-year apprenticeship at Rifmik, one of Australia's leading hair salons.  He excelled in this position and began winning competitions, in addition to guest lecturing and demonstrating at various hair trade shows and training schools.

After such success in Australia, Rodney decided to travel across the world, which brought him to New York, and eventually lead to his employment at Bumble & Bumble Salon in 1992.

At Bumble & Bumble Rodney rapidly rose to be one of their top stylists and was a major creative force behind much of the salon's media attention, while growing the soon-to-be-renowned education department. Rodney co-developed a program that integrated innovative hair cutting concepts, trained other staff members and coordinated the teachers for the Assistant Hair Cutting Program – opening the doors of Bumble to many future professional stylists.

In 1998, Rodney and Nick Arrojo decided to take their hair styling visions to another level and opened the Arrojo Cutler Salon.  After achieving salon success, Rodney took his career one step further with his own salon and opened the Cutler/Redken Salon in December 2001.  Known for their funky downtown creativity, the natural next step for Cutler was to go downtown, literally.  Cutler SoHo opened in February 2005, a modern clean space with a loft-like, gallery feel incorporating cut and color on one floor.  A unique feature of Cutler SoHo is the Redken Lab, where colorist and client interact for in-depth discussions about skin tone, color choices, fashion and much more.

Rodney has been featured in top national and regional consumer publications and television programs.  Rodney travels the country giving lectures on the fusion of fashion and beauty through hair and styling for runway shows.  He also founded Cutler Education in early 2003 whereby stylists from across the country come to Cutler for a two-day workshop to study under his tutelage.  In his spare time, Rodney trains for and participates in Triathlon's Iron Man events and raises twin baby boys.
Read the Full Bio +
Hide the Full Bio -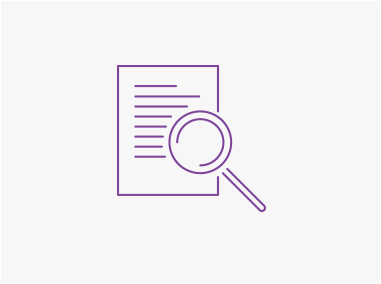 Since 2001, The Brooks Group has worked with Cutler Salon, a leading hair styling haven in New York City. We've secured major trade, consumer and television press for the salon resulting in media placements, including Allure, Associated Press, Elle, Lucky, Harper's Bazaar, Parents', New York Magazine, Self, Glamour, Life&Style, Salon News, American Salon (covers and features), WWD, Good Day New York (Fox), MTV "Made," CNN "Headline News," Inside Edition, WB11, ABC "Eyewitness News" and more.
With all of the success of the 57th Street location, in 2005, Cutler opened a second salon in Soho. Without a public relations budget, Brooks Group mission was to launch the salon and create a big impact. Our solution was to partner with a national television program, The Party Planner with David Tuterra. This resulted in an hour show dedicated to the planning and launch of the salon. Since its first airing, the show has repeated multiple times.