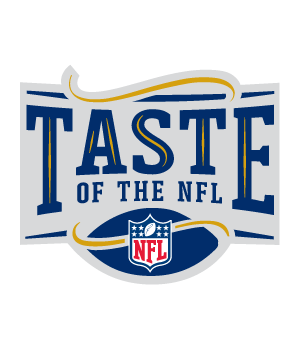 Since 1992, the Taste of the NFL (a 501c3 organization) has rallied the country's top chefs and the NFL's greatest players to raise money in support of food banks throughout the United States. To date, Taste of the NFL's programs and events have raised and donated in excess of $25 million to food banks and nonprofit organizations in the 32 NFL cities, resulting in more than 200 million meals for Americans in need (many of them children and seniors), who have turned to their local food banks for assistance. The season long efforts culminate each year with the Taste of the NFL's Party with a Purpose®. Held on the eve of Super Bowl LII on Saturday, February 3, 2018 in St. Paul, this year's star-studded fundraising event brings together exceptional cuisine, prominent chefs from around the country, NFL players, coaches, legends and more, all to support the fight against hunger. Learn more about Taste of the NFL at www.TasteoftheNFL.com.

Taste of the NFL Mission

To address the needs of the hungry and homeless by raising awareness and money through special events and programs.
Read the Full Bio +
Hide the Full Bio -