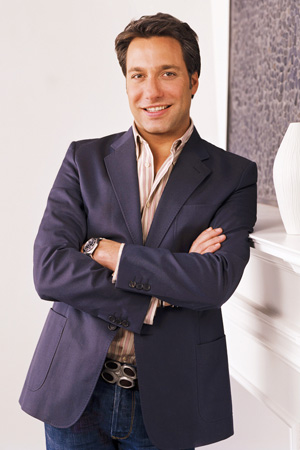 One of House Beautiful's "Top 100 American Designers" and a coveted recipient of House and Garden's international "Taste Maker" designation, Thom Filicia has emerged as a different kind of designer: one that blends the worlds of mass media and interior design to create an overwhelmingly indelible impression.

As one of the nation's most recognized designers, Thom Filicia is the host and the driving force behind Style Network's Dress My Nest, a show that offers complete room makeovers inspired by a homeowner's favorite outfit and personal style. Currently in production for its fourth season, Dress My Nest is one of the highest rated shows on Style Network.

Before Thom came into the public eye with his first television role as the design guru on the ground breaking series Queer Eye for the Straight Guy, he was an emerging superstar of interior design with a prolific and respected New York City practice, Thom Filicia Inc (TFI). Founded in 1998 TFI clients include high profile celebrities, international luxury hotel chains, and prestigious clientele in the fashion, entertainment, media, real estate and finance industries.

The distinctive and innovative vision of TFI can best be described as time-honored classic simplicity with unexpected modern flair. The purity of simple strong lines, a muted palette with splashes of bold color and rich, startling textures and patterns are Thom's signature. Although every interior is born of this well-honed approach, the results are as different as his clients. Each project is thoughtfully designed with a client to embrace their vision. The end result is a space for living and working that's bold in its approach, while remaining classic and contemporary.

Thom has a diverse design portfolio including interiors for Jennifer Lopez and Marc Anthony, W Hotels , dressing rooms at The View, and windows at Christie's.  One of his most recent high profile projects was an eco-friendly apartment for Riverhouse, Manhattan's first premium (LEED certified) "green" luxury condo, which received a merit award by Interior Design Magazine for "Best Eco-Residential Design Interior."

Thom launched his first design book, Thom Filicia Style (October 2008/Atria/ Simon & Schuster) in 2008. The bookdeconstructs Thom's design philosophy, and gives readers simple step-by-step direction on how to make their houses reflect their inner selves.

A few of Thom's most recent memorable projects include The New York Times' Broad St. Show House and the living quarters at The Greystone Estate in Los Angeles. Other notable projects include two Kips Bay Designer Showhouses, participation in the "Design on a Dime" Benefit Event (2007 and 2008) and Elle Décor's "Dining by Design" DIFFA Event, as well completing the VIP Suite for the United States Pavilion at the World's Fair in Aichi, Japan, and tents at New York Fashion Week.

Over the years, Thom and his craft have been awarded prestigious honors including an Emmy nomination for Outstanding Art Direction for Queer Eye and recognition by Barbara Walters in her "The Top 10 Most Fascinating People" show, and OUT 100's "Most Influential People." In 2008 Thom also completed a series of home makeovers for the Oprah Winfrey Show  and over the years has appeared on countless national TV programs including: The Tonight Show With Jay Leno, Late Night With Conan O'Brian, Ellen, The Today Show, The View and more. In addition, Thom's projects and expertise has been extensively and regularly featured in DElle Décor, House Beautiful , Us Weekly, People, Entertainment Weekly, O At Home, Domino, Family Circle, Woman's Day, New York Times, USA Weekend, InStyle and Teen Vogue.

An environmentally conscious designer for the past 10 years, Thom received a
Bachelor of Interior Design at Syracuse University's School of Art and Design and has worked at the most venerable firms in NYC including Parish-Hadley, Robert Metxger Interiors and Jeffrey Bilhuber.  He was a contributor to the book, Queer Eye for the Straight Guy : The Fab 5's Guide to Looking Better, Cooking Better, Dressing Better, Behaving Better, and Living Better, has appeared in multiple national advertising campaigns and partnered with some of the world's most prestigious brands, including American Express, Audi, Amana, Kimberly Clark, Xerox and Electrolux.

With an exciting year ahead, Thom will launch several retail lines in 2009 through his home collection, "Thom Filicia Home" including furniture, textiles, floor covering, broadloom, lighting and more.
Read the Full Bio +
Hide the Full Bio -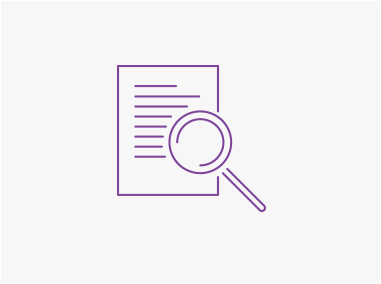 Thom came to us straight from his Emmy award winning role as part of Bravo's Queer Eye For The Straight Guy Fab Five. With the launch of his Style Network series Dress My Nest, Thom looked to The Brooks Group for advice on how to translate his past success as part of an ensemble cast to his new role as the star of his own show.
With only a few weeks before the show's premiere we teamed up with Style Network to launch an aggressive campaign with television, and short lead entertainment and interior design media. The result was an exclusive appearance on The Today Show and write-ups in People Magazine, Associated Press, Los Angles Times, New York Post, Oregonian, Denver Post, Metro NY, and more.
Over the past two years we have continued our work to increase name recognition and brand awareness for Thom as a personality, Dress My Nest, and Thom Filicia Inc, his interior design business. Whether promoting his television series, high end residential projects, or commercial projects such as his redesigns of W Los Angles Westwood and W San Diego our primary goal has been to secure a wide range of press from Elle Decor, Redbook and Out to Woman's Day and The New York Times.
Most recently we were charged with PR efforts for the launch of Thom's first book, Thom Filicia Style. Without a budget for a media or book tour, we hit the ground with a campaign that included a contest to appear as a case study in the book, and aggressive outreach to print and broadcast media. Our results include two Oprah segments, an 8-page story in Domino, 7 page story in O at Home, House Beautiful, NY Daily News and more. Over the next year we will work with Thom to further expand his brand with the launch of his extensive home collection, the opening of W Atlanta-Buckhead, as well as the fourth season of Dress My Nest.