Looking Back at an Incredible 20 Years on Food Network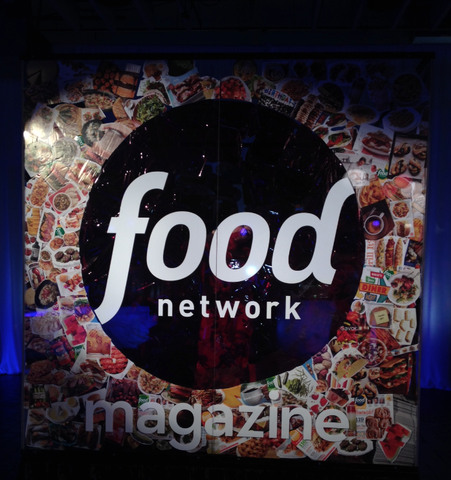 Last week I went to Food Network's 20th Anniversary party.  It's actually hard to believe I've been working with Food Network talent for 10 years.  When I started with Rachael Ray, Food Network lived in a small studio uptown.  For those who've been to their current home in Chelsea Market, it's a tremendous difference.
Over the years I've been so fortunate to work with incredible Food Network/Cooking Channelpersonalities – from Rachael, Cat Cora and Claire Robinson to Jeffrey Saad, Nadia G, Guy Fieri and Willie Degel.
Everything about the party was extraordinary – from the creative artistic retrospectives to the delicious food (naturally).  Please excuse the dark lighting in the photos (the only tiny flaw of the night). Enjoy!