Karen Akunowicz: The Boston Hit List: The Best New Restaurants In Boston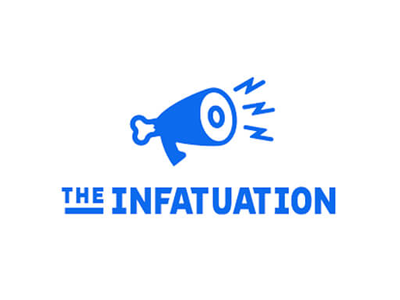 The Boston Hit List: The Best New Restaurants In Boston
Wondering where you should be eating in Boston right now? You're in the right place. The Infatuation Hit List is your guide to the city's best new restaurants.
And when we say "best new restaurants," we mean it. Because we've tried every single one of these places – and we've also left off countless spots that simply aren't as worthy of your time and money.
The Hit List is our record of every restaurant that's opened in the past year that we'd highly recommend you try. This guide is sorted chronologically, so at the top you'll find our latest entries to this list (the newest spots), and as you keep scrolling you'll find the places that are on the older side – but are great enough that we still haven't stopped talking about them.
Our Hit List is presented in partnership with MINI – so you can spend less of your time in mediocre new restaurants, and more time in the ones that matter.
Normally we don't like it when neon signs tell us what to do, as the "Stay Foxy" sign above the bar does at Fox & The Knife. But we don't mind if it comes with food worth driving for (and since the alternative would've been "Stay Knifey," we'll take it). Southie should be excited for this Italian place with a small, but heavy-hitting menu. You'll be in good hands with the harissa braised lamb, or tortellini with parsnips and sweet gorgonzola. It also helps that the small, dark dining room with fox murals on the walls is packed and fun just about every night, and the bar is big enough to grab a last-minute Negroni and a bite to eat with a friend.