Jacques Torres: Things to do at NYC's Grand Central Madison and nearby this holiday season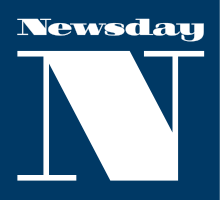 Saks's Fifth Avenue's light show is a rising star of the Manhattan holiday scene with this year's Christian Dior design splashing across the 10 story facade expected to rival the Rockefeller Center tree for eyeball traffic.
But Long Islanders have further reason to stroll Fifth Avenue's decorated byways this holiday season with another splashy newcomer on track: Grand Central Madison, offering direct East Side Access on the Long Island Rail Road. If you've navigated Penn Station and the subways in the past, or fought traffic for a parking space, now take a straight through ride to the sparkling new terminal a block from Fifth Avenue's holiday heart.
Here's a guide to taking a hassle-free holiday season bite out of the Big Apple at family-friendly attractions on the street, in Rockefeller Plaza and inside Grand Central's historic 42nd Street station.
Dining and shopping near Grand Central Madison
The variety fits all pocketbooks from pizza, sandwiches and vino at City Winery, to shakes, lobster rolls, waffles or borscht at booths in the Dining Concourse. A stroll through the European-style market surrounds you with the sights and smells of mountains of cheese, caviar and other goodies. Sweeten the ride home at Jacques Torres Chocolate (17 Grand Central Terminal).
Read More Here