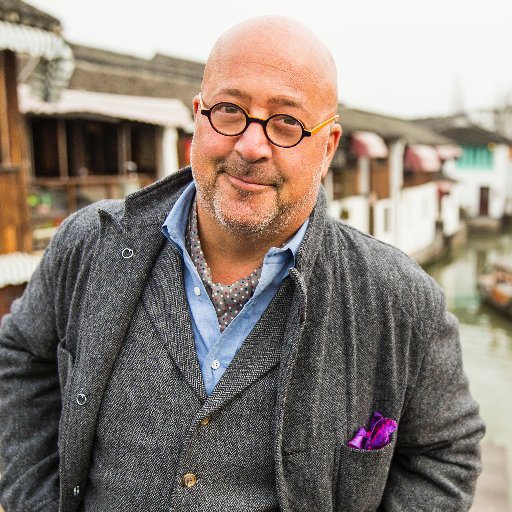 Biography

An Emmy- and James Beard Award-winning TV personality, chef, author, teacher, and social activist, Andrew Zimmern (andrewzimmern.com) is regarded as one of the most knowledgeable personalities in the food world. In February 2020, Andrew returned to television with What's Eating America, which premiered on MSNBC, and in 2021, he will premiere Family Dinner, on Chip & Joanna Gaines' Magnolia Network. As the creator, Executive Producer and Host of Travel Channel's Bizarre Foods franchise, Andrew Zimmern's Driven by Food and the Emmy Award-winning The Zimmern List, Andrew has devoted his life to exploring and promoting cultural acceptance, tolerance and understanding through food.

In 1997, Andrew founded the multi-media company Food Works, which oversees his digital, print and social initiatives, his website and publishing projects. In 2014, Andrew founded Intuitive Content, a full-service production company that develops and produces original television and broadcast specials. Intuitive Content works with a diverse group of networks including MSNBC, Magnolia, Travel Channel, Reelz, Discovery Science and Food Network, as well as companies such as Whirlpool, Marriott, Caribou Coffee and AquaChile to create brand-driven series and digital content. Intuitive Content's first series, Andrew Zimmern's Driven by Food, premiered on Travel Channel in August 2016. Their second series, The Zimmern List, won a gold Telly award, and the 2020 Daytime Emmy Award for Outstanding Travel and Adventure Program, and Andrew was also nominated for an Emmy in the Outstanding Host category. Other IC series include Big Food Truck Tip, Crash Test World and How to Survive a Murder.  The Family Dinner series on Discovery's Magnolia Network will follow Andrew as he discovers how the cultural, regional, and historical facets of who we are inform what and how we eat.

In 2015, Andrew launched Passport Hospitality, which creates unique culinary concepts and provides consulting services to various restaurant and retail projects. Passport oversees several brands including the quick service concept Andrew Zimmern's Canteen in Target Field and US Bank Stadium in Minneapolis. Andrew has collaborated with Minneapolis chef Gavin Kaysen to create KZ ProVisioning, a catering company for professional sports franchises, including the NHL's Minnesota Wild and the NBA's Timberwolves. He has also partnered with Gansevoort Construction's Robert Montwaid to develop experiential food halls in the Dayton's building in downtown Minneapolis and in Atlanta's Chattahoochee Food Works.

Andrew has written four books—The Bizarre Truth, Andrew Zimmern's Bizarre World of Food and Andrew Zimmern's Field Guide to Exceptionally Weird, Wild & Wonderful Food, and Alliance of World Explorers, Volume 1: AZ and the Lost City of Ophir, his latest offering, a grade level reader series which won the Gold IPPY in Juvenile Fiction. Andrew sits on the board of directors for Services for the UnderServed, Project Explorer, Taste of the NFL and Soigne Hospitality. He serves on City Harvest's Food Council and is the International Rescue Committee's Voice for Nutrition. Andrew is a founding member of the Independent Restaurant Coalition, fighting to save restaurants affected by Covid-19.  He resides in Minneapolis.

Making Moves in the Media

Andrew's revamped menu of French dishes shot through a Vietnamese and Chinese prism drew the attention of media. Local news appearances led to regular TV work as the 'in-house chef' on HGTV's early slate of programming produced in Minnesota. Rebecca's Garden and TIPical Mary Ellen proved to be extraordinary springboards. Andrew volunteered to intern for a local magazine, TV and radio station. Within months he had a regular job as a features reporter doing live local news, became Mpls.St.Paul Magazine's dining critic and restaurant columnist, and hosted his own drive time radio show. In 2003, Andrew created a test pilot for the show that ultimately became Bizarre Foods, targeting Travel Channel specifically as a potential home.

 

In 1997, Andrew founded the Minneapolis-based, multi-media content production company Food Works. A full-service operation that develops and manages content, Food Works oversees production and distribution for all of Andrew's media endeavors, including his former podcast Go Fork Yourself, a 2012 Stitcher award-winner for Best Food/Cooking podcast, his website AndrewZimmern.com, Shop Andrew Zimmern and AZ Cooks, a weekly digital cooking series that helps aspiring chefs grow their recipe repertoire. AndrewZimmern.com was nominated as the best food blog by the James Beard Foundation in 2016, as well as the best food website by the Webby Awards in 2013 and 2014.

The success of his Travel Channel series and Andrew's background as a journalist led him seamlessly into the world of publishing. Giving a behind-the-scenes look at the cultures he found in his favorite destinations, The Bizarre Truth (Broadway, 2009), inspired readers to travel, explore and eat the unconventional. Andrew Zimmern's Bizarre World of Food: Brains, Bugs and Blood Sausage (Delacorte, 2011) gave younger fans a backstage look at his culinary adventures. His experiences tasting iconic dishes from every hemisphere inspired his book designed for young adults, Andrew Zimmern's Field Guide to Exceptionally Weird, Wild, Wonderful Foods: An Intrepid Eater's Digest (Feiwel & Friends, 2012), a pop culture-influenced look at funny, fantastic and occasionally bizarre ingredients.

Andrew Continues to Expand his Brand

In 2012, he launched Andrew Zimmern's Canteen. Inspired by visits to street stalls and markets around the world, Andrew Zimmern's Canteen reflects the intersection of food and travel. The quick service concept is licensed at U.S. Bank Stadium and Target Field in Minneapolis, and Kauffman Stadium in Kansas City. Andrew Zimmern's Canteen is now a property of Passport Hospitality, a restaurant concept and design company founded by Andrew in 2015. Through Passport Hospitality, Andrew and his culinary team provide consulting services to various restaurant and retail projects.

In 2014, Andrew introduced Intuitive Content, a full-service production company that develops and produces dynamic original television and broadcast specials, while partnering with companies to create brand-driven series and web content. Intuitive Content's first series, Andrew Zimmern's Driven by Food, premiered on Travel Channel in August 2016. In Driven by Food, Andrew takes viewers on a behind-the-scenes adventure, exploring food and culture from a whole new perspective with a local guide. In their second series, The Zimmern List, which premiered March 2018, Andrew reveals his favorite food experiences in cities across the globe. Beyond television, Intuitive Content works with clients on branded entertainment, including a partnership with Renaissance Hotels to create The Navigators Table, a digital series with behind-the-scenes access to today's most admired chefs, writers and personalities. Intuitive Content also produced Andrew in the Kitchen, a companion web series to Bizarre Foods, in which Andrew creates dishes inspired by the show. Andrew in the Kitchen was nominated for a James Beard Award in 2018.

In his latest digital series, AZ Cooks, Andrew puts down his passport and picks up his knives, sharing cooking techniques and recipes inspired by his travels and experiences in the professional kitchen. He demystifies essential dishes and ingredients from cultures around the world in pursuit of culinary literacy. Find new lessons every week at AndrewZimmern.com. In 2018, AZ Cooks won the Taste Award for "Best Food Program Online.".

Some of Andrew's most recent partnerships include KZ ProVisioning, a company co-founded with Minneapolis chef Gavin Kaysen. Partnering with the National Hockey League's (NHL) Minnesota Wild, the duo provided well-sourced, well-prepared and healthy meals to the team's players, coaches and locker room staff during the 2017-18 season. Staying close to home, Andrew has also recently partnered with Robert Montwaid, creator and co-founder of Gansevoort Market, to develop an experiential food hall concept for 601w, United Properties, The Telos Group and Mid-America Real Estate in the Dayton's building, a beloved and storied local landmark in downtown Minneapolis. Projected to open in mid-2019, Dayton's Food Hall will feature the amalgam of the Twin Cities' diverse culinary cultures and provide a mix of well-known food vendors, local treasures, artisanal producers, fresh food purveyors, a food business incubator and curated entertainment. Lastly, Andrew partnered to develop and design All of Us, a new travel goods and apparel brand designed to promote greater global citizenship and openness, while also improving the travel experience. Founded in response to the increase in global humanitarian need and divisive political rhetoric in the United States, the brand aims to raise awareness of the scale of the humanitarian crisis and dedicates a portion of all sales to the relief programs of the International Rescue Committee (IRC).

Additionally, Andrew is a contributing editor and Chef-in-Residence at Food & Wine Magazine and a contributing editor at Delta Sky Magazine where he pens the column "Fork and The Road." He has been nominated for 12 James Beard Awards and has won awards for "TV Food Personality" (2010), "TV Program on Location" (2012), and "Outstanding Personality/Host" (2013 and 2017). In 2016, Andrew was named one of "America's 50 Most Powerful People in Food" by The Daily Meal, one of the "30 Most Influential People in Food" by Adweek and as one of Fast Company's "Most Creative People in Business." In 2017, Andrew won the award for Best Host at the Cynopsis TV Awards. According to Eater, "Zimmern knows more about the foods of the world and the history of modern gastronomy than anyone else in our solar system. He's a walking, talking food encyclopedia, and a true omnivore." Andrew has also appeared as a guest judge on Chopped and Top Chef, and was chosen as a mentor for Season 2 of Food Network's All-Star Academy.

Delicious Life

When he's not sampling unusual dishes at home and abroad, Andrew teaches entrepreneurship and offers insights on food issues to the students of The Lewis Institute for Social Innovation at Babson College. Through the James Beard Foundation he funds Andrew Zimmern's Second Chances Scholarship, which offers a student faced with extreme challenges a second chance to overcome these hardships and follow a culinary path. Andrew also sits on the board of directors of Services for the UnderServed, Second Harvest Heartland and Taste of the NFL. His work with Taste of the NFL went into high gear when Super Bowl LII came to Minneapolis in 2018. Along with being on the host committee, Andrew was named the official culinary ambassador for Super Bowl LII by the NFL. In his rare downtime, he relaxes in Minneapolis with his wife Rishia, son Noah and his pug Pretzel. Behind closed doors you can find him reading, cooking and playing electric guitar.
Read the Full Bio +
Hide the Full Bio -
Videos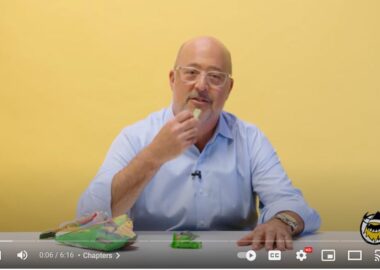 Andrew Zimmern Breaks Down Must-Try International Snacks | Snacked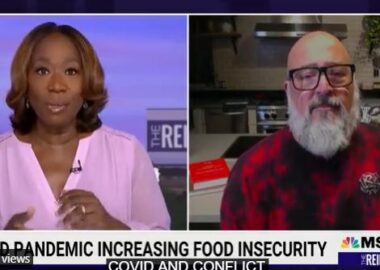 Andrew Zimmern: We have enough food to reach people and desperately need Congress to take notice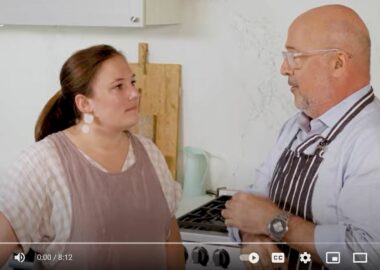 Can We Make this 1900s Jello Salad Taste Good?! ft. Andrew Zimmern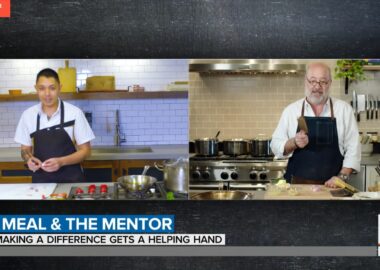 Young foodie is mentored by Craig Melvin and meets Andrew Zimmern
Everything Chef Andrew Zimmern Eats in a Day | Food Diaries: Bite Size | Harper's BAZAAR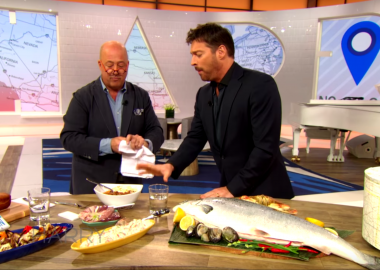 Harry Connick Jr Eats Tongue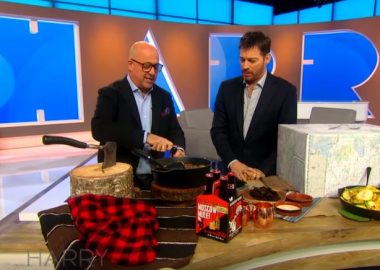 Andrew Zimmern Brings Harry Bizarre Foods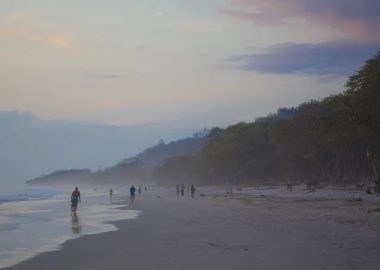 These Are the Best Places to Spend the Holidays, According to Travel Experts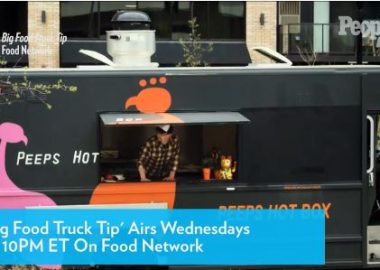 Why Andrew Zimmern's Top Food Picks Have Four Wheels: 'I Like Celebrating Cultures'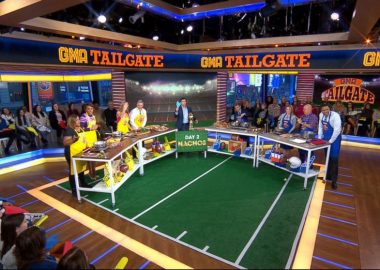 Super Bowl party recipes: Must-try 'Touchdown' nachos with chorizo and Asian-inspired wonton nachos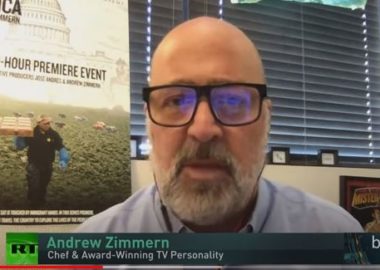 Andrew Zimmern: Restaurants & Small Businesses' Troubled Comeback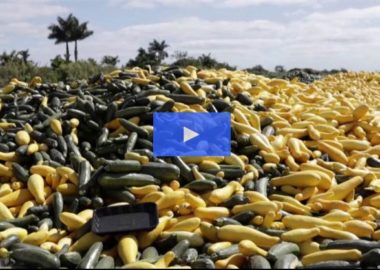 Andrew Zimmern on The Morning Joe: 'Massive failure' of leadership in food crisis, says chef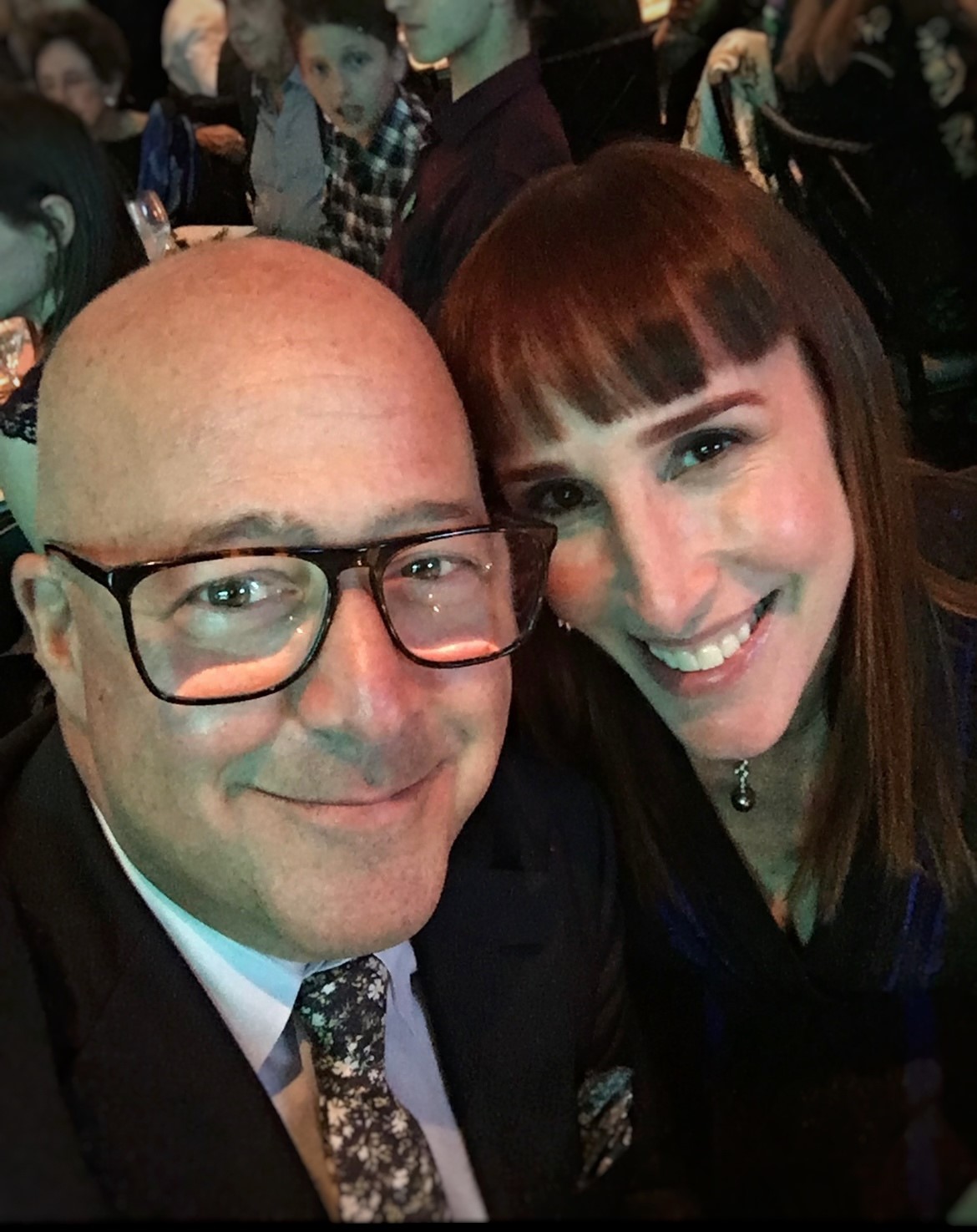 Andrew Zimmern
Award-winning TV personality, chef, writer and teacher
A few years ago I knew I needed a public relations company for my personal brand, for my company brand and for my food truck business. Who do you trust with curating, expanding and caretaking something like that? I have dealt with hundreds of flacks and media moguls over the years and had always been impressed with Rebecca Brooks whenever I had the opportunity to work with her. After a year-long search and interview process we handed every aspect of our PR business over to The Brooks Group. Smartest decision I have made in years. They are hands-on, always available, connected, smart, aggressive in the best sense of the word and a delight to work with. They have elevated my brands exposure, reputation and value, and the entire team at Brooks have become invaluable day to day working members of my organization.