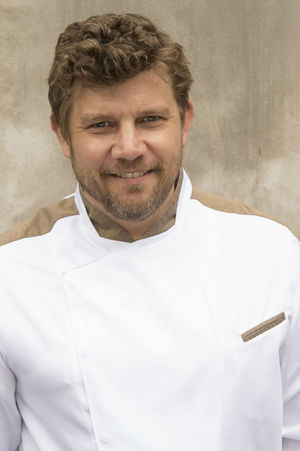 Chef Ben Ford officially earned his cooking stripes at some of the country's most established restaurants and alongside several of America's most treasured culinary icons. He has a successful chain of restaurants, Ford's Filling Station, based on the fundamentals of teaching, cooking and foraging, and was awarded the prestigious Cochon555 prize. Despite all the accolades and achievements, it's the large-scale home entertaining he grew up with that's fueling his current passion. His cookbook, Taming the Feast: Ben Ford's Field Guide to Adventurous Cooking, focuses not only on bringing people together to eat good, sustainable organic food, but gathering lots – and lots – of people together to eat sumptuous feasts.

FORD'S FOUNDATION

Ben grew up in a creative, DIY environment. His family lived in the Hollywood Hills in the 1970s, a time when it was a haven for bohemians, artists, and hippies – not movie star moguls. His mother was a cook and illustrator, and he often helped her in the kitchen. His father, Harrison Ford, was a carpenter before he became an actor, and parlayed to Ben the joy of working with your hands, and the importance of perfecting and respecting craftsmanship. As a family, they would spend the summer at a lake house in Wisconsin, and both home and away, big get-togethers would call for creativity and feasting. Ben witnessed, first hand, the magic that takes place when you bring together friends, family, and food, and it stuck with him.

A nod to his father's influence, Ben adopted the ability to create with his hands, a skill that eventually found its way into his cooking. Traveling extensively through South America and across the US, he was enamored by the hand-crafted cooking mechanisms used in homes, from roasting sheds to cinder block pits, many of which became the blueprint for his own versions years later.

SHORT STOP TO SLOW FOOD

Cooking professionally didn't immediately occur to Ben. Initially, he pursued his dream of being a professional baseball player at USC. The training taught him important lessons in commitment and teamwork, but ultimately, after many injuries, he was forced to give it up. Spending a semester abroad at the University of Dijon in France, Ben admired and respected the European routine of going to the market daily to buy fresh produce and meat. He appreciated the Slow Food Movement, noting that the time and effort it took to cook had a truly positive effect on the end result.

When Ben returned to the States, he studied at the California Culinary Academy in San Francisco and was schooled in the ethos of using local seasonal ingredients by the country's most prolific organic chef, Alice Waters, at the famed Chez Panisse in Berkeley, California.  He returned to Los Angeles and honed his traditional French-cooking techniques as Sous Chef at Eberhard Mueller's Opus in Santa Monica. After tenures at two seminal Los Angeles restaurants, Campanile and Eclipse, now "Chef" Ben, was named Executive Chef and created the concept for The Farm of Beverly Hills. There, he perfected his flavorful, earthy cuisine and became skilled in the operations of running a restaurant.

FILLING UP

In 1999, Ben realized it was time to have a project to own and develop, so he opened the restaurant, Chadwick. The local and seasonal high-end California-Mediterranean menu earned him rave reviews and national acclaim, including a coveted three stars from the Los Angeles Times, one of the first restaurants in Los Angeles to receive this high rating. Following 9/11, Ben desired a way to make his style of food more accessible to the average American, and he experimented with Ford's Filling Station, a place to enjoy real sustainable food with friends and family, in Tulsa, Oklahoma, opening in 2004.

The concept ended up being one of the country's first 'gastropubs', and was so successful, he relocated Ford's Filling Station back home to Culver City in 2006. In 2012, he won the Cochon 555 prize for snout-to-tail cooking with dishes like pork belly Benedict with soft poached egg, Fresno chili and bacon hollandaise. Recognizing a lack of good food in airports, a second location premiered in the Delta Terminal at LAX in 2013. While the original Ford's Filling Station closed in summer 2014, a new location opened at the JW Marriott at L.A. Live in winter 2014.

PLANTING THE SEEDS

Listening to and learning beside acclaimed Master Gardener and family friend, Alan Chadwick, instilled a deep connection for Ben to the earth and its elements through gardening. Ben and his wife, Emily, encouraged their two sons to put their hands in the soil early on, as it fosters an understanding of the fragility of life, and shows them the connection with food. Ben launched a garden at Farragut Elementary School in Culver City, dedicated to teaching students about planting and harvesting an organic garden, and encouraging kids to appreciate the holistic approach to growing their own food.

Ben is also proud to be part of the newly created American Chef Corps, a program of the US Department of State – a network of chefs from across the United States who have agreed to serve as resources to the state.

TAMING THE FEAST

Seeing a gap in the market for a cookbook that celebrates and demonstrates artisanal techniques to the keen BBQer, DIY enthusiast, and adventurous home entertainer, Ben created Taming the Feast: Ben Ford's Field Guide to Adventurous Cooking. Tapping into his childhood outdoor feasting memories, the book features step-by-step illustrated instructions for nine menus with meals like a box-roasted spring lamb to cater for 40, and a Cedar-Planked Wild Sturgeon that will feed 45-50 hungry mouths all playing starring roles.

Like his approach to snout-to-tail dining, everything is accounted for with each chapter focusing on not only the execution of the main meal 'event,' but also the other key feasting components. The sides, the drinks, music suggestions and other large scale dining suggestions are all covered, as well as delicious recipes for one of the other bonuses of hosting a feast: the leftovers.
Read the Full Bio +
Hide the Full Bio -
Videos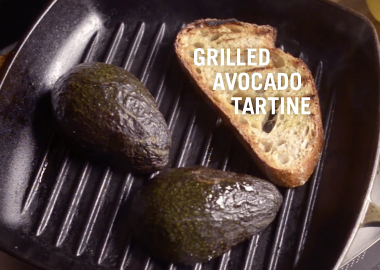 Ben Ford's Grilled Avocado & Morel Tartine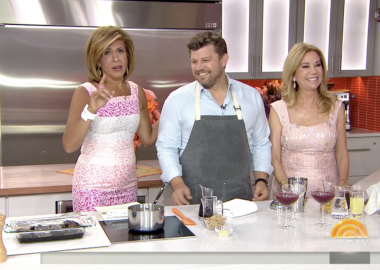 The Today Show with Kathie Lee & Hoda - Ben Ford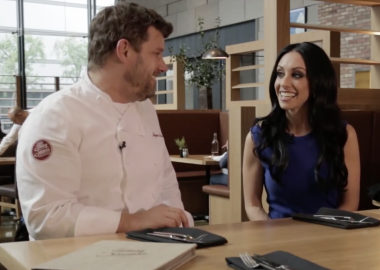 Chef Ben Ford Whips Up a Meal & a Cocktail at Ford's Filling Station Restaurant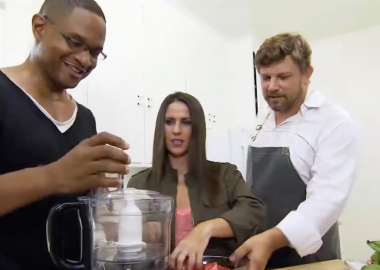 Chef Ben Ford's Heirloom Tomato Soup | Home Made Simple | Oprah Winfrey Network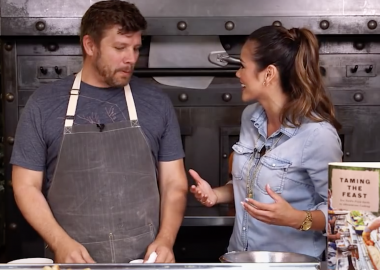 Pulled Pork Grilled Cheese Recipe From Ford's Filling Station | Get the Dish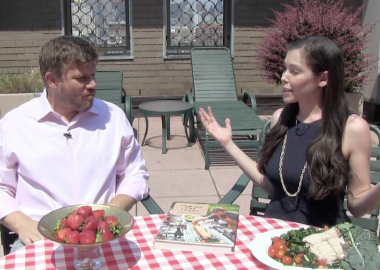 Ben Ford's Outdoor Cooking Tips | Potluck Video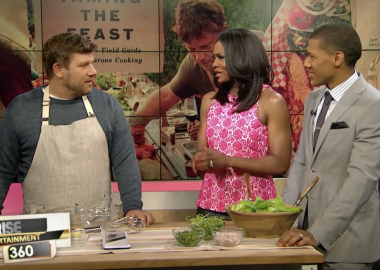 Chef Ben Ford Promotes His New Cook Book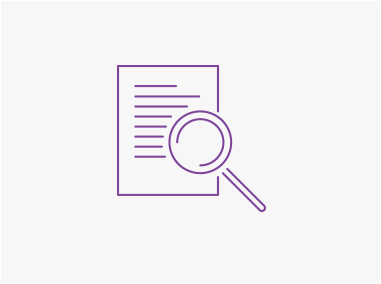 THE OBJECTIVE:
When Chef Ben Ford opened Ford's Filling Station in Culver City, CA in 2006, it was the first gastropub on the West Coast and one of the only restaurants in the neighborhood. Introducing the greater Los Angeles area to his adventurous snout-to-tail cooking style and cooking with only the best local ingredients available, Ben's presence helped to revitalize the community and make Culver City a thriving culinary and business destination. After receiving significant media attention in the mid-2000s for his progressive menu and involvement in the slow food movement, Ben solidified his role as one of the most distinguished chefs in Los Angeles, but his name was not widely recognized on a national scene. After years in the kitchen Ford's Filling Station, Ben saw a gap in the market for a cookbook that celebrated whole animal cooking and large-scale home entertaining—two of his personal passions. In May 2014, Ben prepared to launch his first cookbook, Taming the Feast: Ben Ford's Field Guide to Adventurous Cooking, and enlisted The Brooks Group to handle both his personal representation and to support his cookbook launch to amplify media coverage on a local and national level.
THE STRATEGY:
With just one month to prepare, we hit the ground running to coordinate a cookbook launch party in Los Angeles which was attended by more than two dozen media including PopSugar, Los Angeles Weekly, Playboy, Grubstreet and West Coast freelance writers for Travel + Leisure and Refinery29 and resulted in substantial top tier media coverage. Following the launch, we sustained momentum by generating strategic placements in top tier national media including a multi-recipe Thanksgiving feature in Popular Mechanics, several features in Peopleand Tailgater Monthly, and regional newspaper placements including Chicago Tribune andLos Angeles Times.
In June 2014, we secured an opportunity for Ben to visit Meredith Corporation's Test Kitchen where he cooked one half dozen recipes from his cookbook for editors from Every Day with Rachael Ray, Parents, Family Circle and more, and hosted a Q&A following the demo.
To further increase Ben's visibility on a national level, we executed outreach to top-tier broadcast outlets, additional print publication and a selection of digital media outlets.  
THE RESULTS:
As a result of Ben's demo in the Meredith Test Kitchen, Rachael Ray Every Day did an 8 page DIY clambake feature in the January issue and we secured a 12 page barbeque recipe and entertaining feature in the July issue of Family Circle. We secured cooking segments with The Today Show, CBS 'The Dish,' Access Hollywood Live and The Talk. Significant press coverage for Ben and his cookbook across various media ultimately led to increased cookbook sales and help drive further acclaim for his overall brand.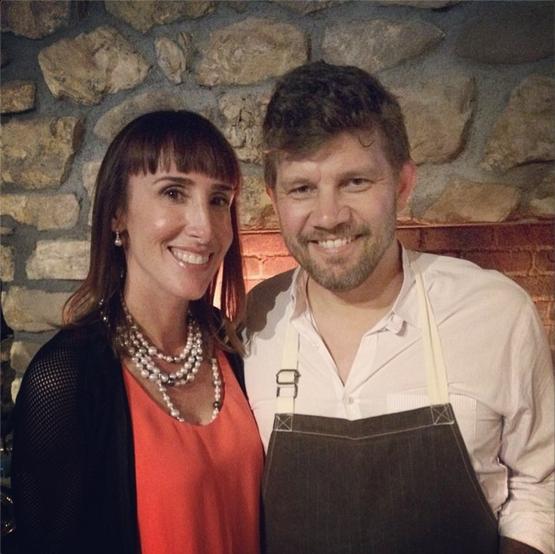 Ben Ford
Ford's Filling Station
Rebecca and her team bring to the table a genuine interest in my brand. This allows them to be a real partner in the cultivation of my career, as well as the success of my company. For far too long I worked independently of PR with the belief that no one could understand the complexities of my brand, but with the expansion of my restaurants and first cookbook, I needed a short and long term strategy. It's not about over saturating the media but putting together a creative plan that targets the right people. I could not be happier that I chose Rebecca Brooks and The Brooks Group to represent my brand to the world.