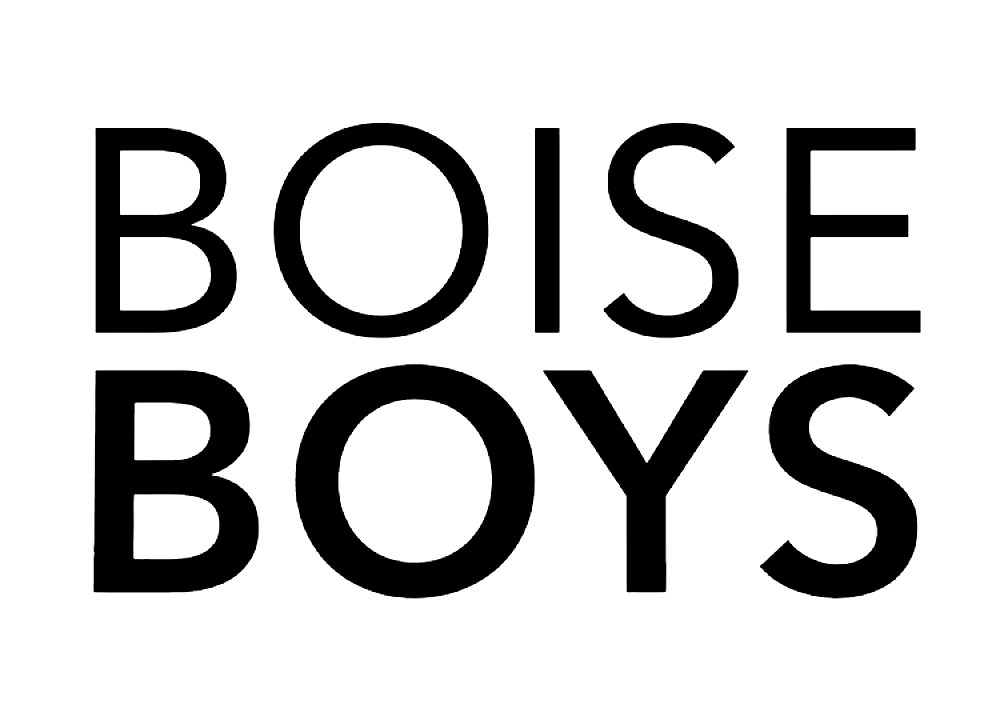 Polar opposite friends Luke and Clint take an unconventional approach to house flipping in their hometown of Boise, Idaho. While refined designer Luke likes to reach for the stars, rugged contractor Clint remains focused on their bottom line. With an endless inventory of old houses to choose from, the only decision this dynamic duo needs to make is which house to transform next.

ABOUT THE BOISE BOYS

Best friends and home renovation experts, Clint Robertson and Luke Caldwell, are breathing new life into Idaho's capital city one home at a time in HGTV's hit series Boise Boys. Often referred to as "the Odd Couple of home renovation," business partners and entrepreneurs Clint and Luke are an unlikely pairing that just works.

In 2014, Clint and Luke met through a mutual friend, and the duo immediately hit it off, and soon after purchased a home together to renovate. After a few successful remodels, their partnership was forged and today Timber + Love, their realty and home design business is headquartered in a 14,000 sq. ft. warehouse in downtown Boise along the iconic river.

As partners, the pair's personalities and skills complement each other perfectly: Luke approaches design with fun, spontaneity and a talent for gracefully marrying the past and present, while contractor Clint is a can-do real estate businessman who keeps a firm eye on the construction and budget bottom line. The men's chemistry hit with viewers: during its first season Boise Boys pegged impressive viewership numbers and helped HGTV consistently rank as the No. 1 cable network among upscale women 25-54 in the Thursday 11 PM time slot.  After a successful Season 1 produced by High Noon Entertainment (Fixer Upper, Cake Boss), HGTV ordered 13, hour-long episodes which follow the pair as they renovate dilapidated properties into resale-ready homes. While their business is booming, family always comes first for this dynamic duo. The highly anticipated Season 2 of Boise Boys will premiere in April 2019.

ABOUT CLINT ROBERTSON

A Fort Worth, Texas native, Clint Robertson had planned to attend medical school when his entrepreneurial spirit caused him to adjust course.  He graduated from Texas Christian University with an accounting degree and CPA, then went on to earn a law degree from Southern Methodist University School of Law.  A compulsive achiever, Clint is currently a licensed business attorney, CPA, contractor, real estate broker and developer, mediator and negotiator. Clint has worked in real estate for most of his career as it encompasses everything he loves about business including the art of negotiating, deal making, financing, conceptualizing, and working with his hands.

In 2011, Clint and his family moved from Texas to the mountains of Idaho, seeking the outdoor adventure lifestyle of the Northern Rocky Mountains.  Shortly thereafter, Clint appeared on NBC's business competition "The Apprentice," finishing as a finalist and fan favorite. Clint met the love of his life, Sandy in college, and together, they work hand-in-hand in a variety of Clint's entrepreneurial ventures. Clint and Sandy have three sons Jake (age 22), Daniel (age 19) and Eli (age 17), who are all homeschooled. The boys are often seen lending their dad a helping hand on Boise Boys. Clint serves on charitable boards supporting the needs of the disabled/disadvantaged, and in his spare time he enjoys mentoring, teaching, and playing poker.

ABOUT LUKE CALDWELL

A native of Boise, Idaho, Luke Caldwell's journey to becoming a designer/entrepreneur took a very creative path. Luke grew up in the city's historic district with close proximity to downtown and the surrounding mountains that he loved to explore. As a child, Luke traveled internationally, accompanying his family on journeys to help start orphanages in India. Greatly affected by the culture and the plight of the countless orphans there, these experiences stayed with him, and would ultimately be a deciding factor when he and his wife, Miranda, chose to be adoptive parents of multiple international orphans.

Luke's entrepreneurial spirit showed itself early when he pursued everything from a bicycle paper route to organizing and promoting concerts. After attending bible college for a year in Austria, he went on to become a worship leader for the Christian band Esterlyn traveling throughout 49 states and 13 countries. While he was still on the road he started up multiple businesses including managing a very successful musical booking and management company.

When he married his wife Miranda and subsequently became father to two children, Luke felt it important to plant roots for his growing family in Boise, especially given their plans to adopt. In order to help fund their first adoption, Luke decided to try his hand at renovating and flipping a home. Despite having little real estate experience at the time, he trusted his business acumen and never doubted that he would succeed. While flipping his first home, he was surprised to have found another creative outlet in innovative home design, finding satisfaction in creative expression informed by a global perspective conferred by his extensive travels.

Impassioned by their calling to adopt children with special needs, Luke and Miranda continued to renovate and flip homes to help fund the process, fueled by their belief that every child deserves a loving family. Today, in addition to their biological children, Elias (age 10) and Brighten (age 8), Luke and Miranda have adopted four special needs children – Morris (age 11), Ezra (age 10), Tucker (age 9) and Darla (age 7) – with a fifth child, Promise, to join their happy, growing brood in Spring 2019.
Read the Full Bio +
Hide the Full Bio -
Placements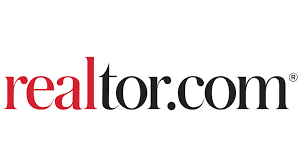 Give Your Guest Bathroom a Glam Makeover With These 5 Design Tricks
Be honest: When was the last time you set foot in your guest bathroom? We're guessing it was probably the last time you hosted friends or family—and that might have been quite a while ago.
It's easy to overlook this space, especially if it doesn't get much use. But to truly give your guests a warm welcome, your guest bathroom deserves to get some love, too. Plus, it's a spot where you can experiment with your decor style with less risk.
"If there is one place in your home where you can afford to make a statement and have some great personality, it's the guest bath," says Luke Caldwell, designer on HGTV's "Boise Boys."
Ready to impress your guests? Try these bathroom design ideas on for size. Just be warned: Once you make over this space, your guests might never want to leave.
Trick the eye with mirrors and lighting
A guest bath will rarely be sprawling, but you can make your space appear larger and more inviting with a few simple design tweaks. Caldwell likes to make a little magic with mirrors—he installs full mirrors from the top of the vanity to the ceiling.
Then, he flanks the mirror with eye-level wall sconces, which allow light to reflect across the space.
"It makes the room feel much larger and gives it a real timeless look," Caldwell explains.
As a bonus, since wall sconces cross-illuminate, guests will always be in their best light; overhead lighting can cause shadows that nobody wants.
Caldwell also likes floating vanities, noting they "make a space feel larger and more modern."