Launched in 2007, Catherine, mom to Kenya (9), Chloe (7) and Gemma (1), created Weelicious.com as a platform to show parents around the world how easy and beneficial it is to expose children to wholesome, delicious homemade food.  After personally struggling with what to feed her infant son, Catherine, a culinary school graduate, recognized a "new mom" dilemma not being adequately addressed anywhere she searched: nutritious, flavorful recipes for parents using minimal ingredients. As the children of both Catherine and Weelicious users got older, Weelicious expanded from baby food to address the mealtime needs of the entire family. The Weelicious website is currently home to over 1,500 original family friendly recipes and 400+ how-to videos. Catherine inspires the Weelicious community with readily available ingredients and recipes that are fast and easy. Debuting new recipes weekly and a new cooking video every Tuesday, Weelicious is a trove of trusted information for families.

In 2012, William Morrow published Catherine's first book, Weelicious: One Family. One Meal. An inspirational feeding guide, Catherine cleverly weaves together first-hand experience with fact-based evidence, progressing naturally into 140 of her original "fast, fresh and easy" recipes. Inspired by Catherine's habit of posting a snapshot of her own kids' lunches on social media every day of the week, Catherine's second book, Weelicious Lunches: Think Outside the Lunchbox (William Morrow, 2013), takes on the daily redundant nature of making school lunch for children. Packed with over 160 recipes, the book provides a variety of realistic solutions to help time-challenged parents think beyond the standard PB&J.

 

In 2015, Catherine launched One Potato, the first organic home meal delivery kit service, focused specifically on the mealtime needs of families. Currently servicing California, Nevada, Colorado, and Utah, One Potato recently expanded into a new kitchen and warehouse facility with the goal of being nationwide by 2017.  Catherine authors the monthly "Snack Mom" column in Parenting Magazine, has appeared multiple times in People, Self and Real Simple Magazine, on the Today Show, The Chew, Access Hollywood Live, Good Morning America and Fox News as well as appearing regularly on the Food Network's Guy's Grocery Games and guest spots on Food Network's Next Food Network Star and Duff Till Dawn.
Read the Full Bio +
Hide the Full Bio -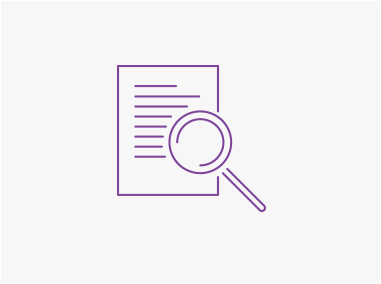 Since our relationship began in 2010, The Brooks Group has played an integral role in the exponential growth observed by Weelicious. From the start, we were charged with driving traffic to the site and positioning founder, Catherine McCord, as the mom next door with accessible, nutritional recipes and inspiring advice for how to feed a family.
At that time, the media was wary of food bloggers and their expertise.  Our initial strategy was to routinely bring Catherine to New York to meet with the media so she could develop relationships and have the ability to talk about her point of difference.  While in town, we booked her on local television and web programs to start building her reel. These personal interactions and appearances gave us a solid foundation to grow her media presence.
Through targeted pitches, strategic partnerships and newly formed media relationships, Catherine appeared on national shows like Today, Good Morning America, Access Hollywood Live, and FOX News and we facilitated contractual relationships with Parenting Magazine, Babble, Parade.com, and Huffington Post Parents.
In September 2012, Catherine released her first cookbook, Weelicious: One Family. One Meal. To give editors a taste of what to expect, we had Catherine prepare a recipe from the book, which was packaged with a hand-written note she wrote. These were delivered to our target media with samples pages. Due to the delivery and the relationships we've developed between Catherine and the media in the years leading up to the launch (coupled with Catherine's supportive blogger friends), it was a widely successful campaign that resulted in 10 TV segments, 25 magazine placements, 40+ web hits, plus multiple radio interviews, totaling millions of impressions.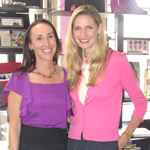 Weelicious
Founder, Weelicious.com and One Potato
Every great recipe has a secret ingredient and that's what The Brooks Group is for weelicious. I didn't understand what PR could do for a growing company until I met Rebecca and her tireless, passionate team. They are on top of every detail, always follow through, never take no for an answer, treat every opportunity with the greatest of care and are damn good looking, to boot! I'm so lucky to have them in my life. They rock!