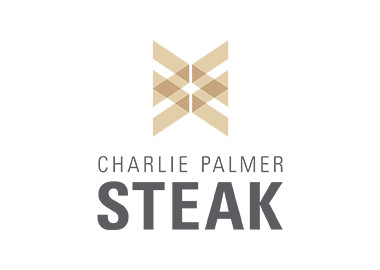 Charlie Palmer

Genuine American Hospitality

One of the most highly regarded chefs in America today, Charlie Palmer received critical acclaim for his signature Progressive American cooking, a style built on rambunctious flavors and unexpected combinations with a deep and lasting infusion of classical French technique.

Born and raised in upstate New York and classically trained at the Culinary Institute of America, Charlie Palmer started his executive chef career at The River Café, Brooklyn's legendary incubator for the American food movement, where he earned a prestigious three stars from The New York Times and trained a legion of other young cooks who have gone on to become some of America's leading chefs. In 1988, Palmer made a landmark commitment to creating dishes featuring regional American ingredients at the sublime Aureole, at the time situated in a 19th century town house off Manhattan's Madison Avenue. After two decades in its landmark location, our flagship restaurant took up residence in the spectacular at One Bryant Park in Times Square, one of the world's most environmentally advanced skyscrapers, where it continued its culinary legacy of intense flavors and unexpected combinations matched by an award-winning wine list. Aureole is in the throes of scouting for a new Manhattan home, and can still be enjoyed thanks to a progressive virtual model, Aureole at Home.

In 1999, Palmer made an early investment in Las Vegas, opening Aureole in the Mandalay Bay Resort as well as his first foray into the modern American steakhouse, Charlie Palmer Steak in The Four Seasons. For this pioneering spirit and culinary trailblazing, he was inducted into the Las Vegas casino community's "Gaming Hall of Fame."  And over the next 20 years, Palmer combined his creative cooking spirit and flair for business into 16 notable locations spanning the country and a growing collection of boutique hotels.

In 2021, Palmer converted the prestigious One Bryant Park address, previously occupied by Aureole New York, to Charlie Palmer Steak NYC. The new flagship taps into the vibrant and dynamic energy of its theatre district neighborhood, serving up bold flavors in big city style in the iconic Bank of America Tower.

Palmer, a longtime board member of Citymeals-on-Wheels was named by The James Beard Foundation as "Best Chef in America 1997" and "Who's Who of Food & Beverage in America 1998. For his unwavering support of the Culinary Institute of America, he was named to the Board of Trustees, serving as Chairman of the Board from 2013-2016, and presented with an honorary doctorate in April 2018.

A frequent guest on NBC's Today Show, Bravo's Top Chef, The Rachael Ray Show and more, Palmer is also the author of six cookbooks. He and his family live bi-coastally between New York and Healdsburg, CA, also home to his vineyards—the foundation for Charlie Clay Pinot Noir, a joint venture with vintner Clay Mauritson.
Read the Full Bio +
Hide the Full Bio -