In 2000, Christiane Lemieux, a trained fashion designer turned textile enthusiast, founded DwellStudio, a line of home furnishings and colored, graphic textile designs that quickly set the precedent for home décor. Now, DwellStudio includes a full offering of furniture, accessories, art, and bedding, plus a complete line of baby and kids products. With a unique sense of color, an unwavering commitment to quality, and always remaining a step ahead, DwellStudio continues to create its own distinctive interpretation of home furnishings. Christiane, a true visionary in the home décor and interior design space, defines DwellStudio as a study of history with an eye for the future.

Today, she not only oversees DwellStudio, but also serves as the executive Creative Director of Wayfair, the largest online retailer of home furnishings and décor, and plans to publish her second book with Clarkson Potter, in 2015.

Dreams of Design

Growing up in Ottawa, Canada, Christiane was energetic about the arts from a young age. Painting and sketching acted as her creative escapes and she fondly remembers art supplies as the single biggest gift she ever wanted. While enrolled in Montessori, Christiane was often reprimanded for refusing to move away from the art station to engage in other activities. Spending as much time surrounded by the creative arts as possible instilled a desire to design, a trait that she would later turn into a career.

DesignING A CAREER

With a degree in Art History from Queens University in Canada and a degree in Fashion Design from Parsons The New School for Design in New York City, Christiane began her career in fashion working as a fabric assistant for Isaac Mizrahi. She moved on to become an assistant designer of women's woven clothing, fabric design, development and merchandising for The Gap. Wooed by the world of home furnishings, Lemieux took a position as design director with Portico, a New York-based home company that had, at the time, just fallen under new ownership. The new vision for the brand included plans for rapid expansion, and during her tenure, Christiane developed furniture, home accessories, gift items, bed linens and bath products. While at Portico, Christiane fell in love with the permanence and craftsmanship of home decor.

ENTER DWELLSTUDIO

Eager to bring something new to the popular all-white linen aesthetic of the 1990s, Christiane left Portico to launch her own company, DwellStudio. Her experience at Portico provided her with the business insight to launch her company, offering a deep understanding of sourcing, packaging, retail and other critical aspects of running a business. DwellStudio's first samples were produced on a handshake, and with no capital funding, Christiane found herself in a 'make it or break it' position – she chose to make it. Since launching, Lemieux has expanded to a full offering of furniture, accessories, art and bedding, and in 2002, she launched a full line of baby and kids products. DwellStudio not only attracts a dedicated online consumer, but also publishes a seasonal catalog and is sold in more than 800 retail locations, including Neiman Marcus and Nordstrom. In May 2012, Christiane opened the brand's first stand-alone store in New York's premiere SoHo neighborhood, and her collections have found a celebrity following among fans, such as Gwyneth Paltrow, Liv Tyler, Gwen Stefani and Nicole Kidman.

HAVE PASSPORT, WILL TRAVEL

Her innate love of travel and a desire to uphold the highest level of quality has lead Christiane around the world in search of the very best. From visiting artists in Haiti to textile factories in India and Portugal, Christiane personally meets with suppliers in order to bring her customers a sense of adventure and assurance that all DwellStudio products are ethically manufactured.

THE WAYFAIR FAMILY

In August 2013, Wayfair (more than 13 million home items from 7,000 brands) acquired DwellStudio and welcomed Christiane to the company's leadership team where she continues to oversee her company. In January 2014, Wayfair appointed Christiane as Executive Creative Director, where she provides creative vision and counsel across the e-commerce leader's growing portfolio of home brands including Wayfair.com, AllModern, Joss & Main and DwellStudio. Christiane will draw upon her extensive background in design and product development to head up a number of new creative initiatives for Wayfair.

THE Next Chapter

Complimentary to her personal design aesthetic, Christiane's first book, Undecorate: The No Rules Approach to Interior Design (Clarkson Potter, 2011), champions a fresh, unconventional approach to creating a beautiful and comfortable home. Christiane emboldens readers to push aside stuffy, professionally-designed décor, showing them instead how to infuse their own personality into their home. She will publish her second book in the fall of 2015.

OUTSIDE THE HOME

As passionate about philanthropy as she is for design, Christiane serves on the Board of Directors for Every Mother Counts. Founded by Christy Turlington Burns, the foundation aims to provide global maternal health for all mothers. She is also on the board of Manhattan Children's Museum. In 2012, Christiane was named one of Fortune's Most Powerful Women Entrepreneurs and she speaks at conferences around the world to share her business insight and home décor visions. Christiane lives in New York City with her husband and her two children. They spend the majority of the summer at their Hamptons home.
Read the Full Bio +
Hide the Full Bio -
Videos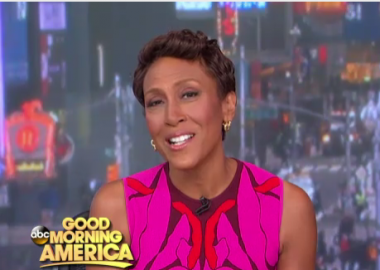 Good Morning America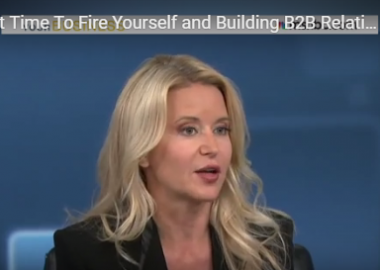 MSNBC "Your Business"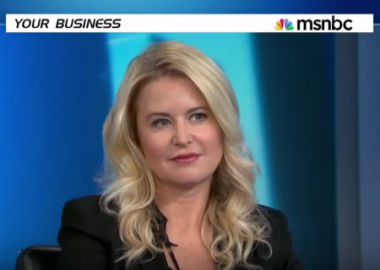 Finding a Strong Buyer For Your Business by OPEN Forum