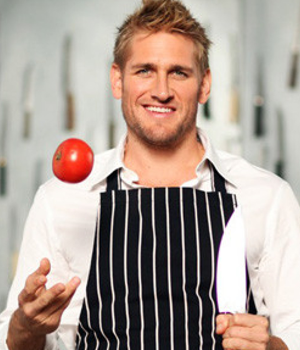 Inspiration & Philosophy

Curtis Stone (curtisstone.com) is an internationally known chef, restaurateur, TV host and New York Times bestselling author. His philosophy to cook as Mother Nature intended inspires Curtis to cook with local, seasonal and organic ingredients and pay homage to fresh produce. Curtis is recognized around the globe for his ability to help home cooks find confidence in the kitchen with delicious, doable recipes and easy cooking techniques. More recently, he is also known for opening his first restaurant in the U.S. Maude (mauderestaurant.com), which continues to receive rave reviews for its unique monthly prix-fixe menu (see 'Award-Winning Restaurant, Maude' below).

Born in Melbourne, Australia, Curtis first found his passion for food whilst watching his grandmother, Maude, make her legendary fudge. He quickly learned to appreciate the beauty of creating—and eating—homemade food and cherished the way it brought people together. That early lesson would ultimately become Curtis' ethos and the foundation of his culinary career.

After finishing culinary school, he took a job cooking at the Savoy Hotel in Melbourne before heading to London, where he honed his skills under legendary three-star Michelin genius, Marco Pierre White. In a short number of years, he quickly rose through the ranks to become Head Chef at Marco's highly revered restaurant, Quo Vadis.

Award-Winning Restaurant, Maude

Curtis opened his first restaurant in the U.S. Maude (mauderestaurant.com), named after his grandmother, to critical acclaim e.g. James Beard Foundation (Best New Restaurant semifinalist), TIME and Travel & Leisure (lists Maude as one of the best new restaurants in the world), Eater LA (2014's Restaurant of the Year), LA Weekly (2014's Best New Restaurant), LA Magazine (4 out of 4 stars), Angeleno and more. Maude is the culmination of all his life experiences and culinary sensibilities captured into an intimate setting. Curtis offers a unique market driven, prix-fixe monthly menu designed to create an intimate chef's table experience. Each month a single ingredient inspires a degustation menu of nine or more courses and this celebrated ingredient is creatively woven, to varying degrees, through each course.

Television

While living in London, Curtis appeared in several UK cooking shows before catching the eye of television producers in Australia. At the age of 27, he became the star of a new cooking series called Surfing the Menu. It was an international hit that led to his first American show, TLC's Take Home Chef in 2006. Curtis broke into US primetime network television with appearances on NBC's Celebrity Apprentice, America's Next Great Restaurant and The Biggest Loser. In 2012, Curtis co-hosted BRAVO's Around the World in 80 Plates and reprised his role as host of the network's popular culinary competition Top Chef Masters, which returned for a fifth season in 2013. In addition to this, Curtis hosted and anchored the judges' table for the Top Chef franchise's spin-off edition, Top Chef Duels. Curtis officially joined the Food Network family in late 2014 as host of Kitchen Inferno and most recently a Chef Mentor on their new culinary competition All-Star Academy. He also regularly co-hosts CBS's The Rachael Ray Show.

Author

As the author of six cookbooks, Curtis has shared his culinary know-how with readers around the globe. Surfing the Menu and Surfing the Menu Again (ABC Books 2004, 2005), penned with his friend and fellow Aussie chef Ben O'Donoghue, were followed by Cooking with Curtis (Pavilion 2005), a solo effort that celebrated seasonal fare and brought his chef's expertise down to earth for the home cook. Setting out to prove that good food doesn't need to be fussy, Curtis then released Relaxed Cooking with Curtis Stone: Recipes to Put You in My Favorite Mood (Clarkson Potter 2009). Curtis launched his fifth cookbook, a New York Timesbestseller, What's For Dinner?: Recipes for a Busy Life in April 2013 (Ballantine). His sixth cookbook Good Food, Good Life: 130 Recipes You'll Love to Make and Eat was released March 2015. Curtis also contributes to a variety of food and lifestyle magazines and is a food columnist for the wildly popular O Magazine, contributing on a bimonthly basis. His debut column was published in the October 2013 issue.

Cookware & Kitchenware

Curtis developed Kitchen Solutions, a line of sleek and functional cookware, in 2007 after spending thousands of hours with home cooks in their own kitchens. The goal is to bring confidence to the kitchen with tools that help make cooking inspired and effortless. The first chef to debut an eponymous product line at Williams-Sonoma, Curtis has expanded the range to include close to 250 items, which in addition to Williams-Sonoma are available at HSN, Bloomingdales, Dillard's, Chef's Catalog, Belk in the US, and at Target Australia, and other fine specialty retailers throughout the US, Canada, Mexico, Singapore and Belgium.

The Man behind the Apron

Curtis has fostered long-term relationships with charities around the world, including Feeding America in the US and Cottage by the Sea and SecondBite in Australia. He currently lives in Los Angeles with his wife and two sons. In his spare time Curtis enjoys hiking, gardening, surfing—and cooking.
Read the Full Bio +
Hide the Full Bio -
Videos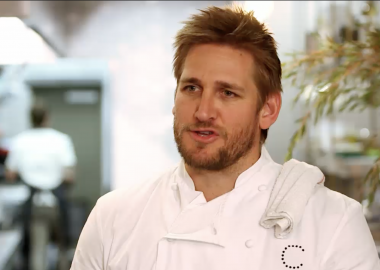 Curtis Stone on Oprah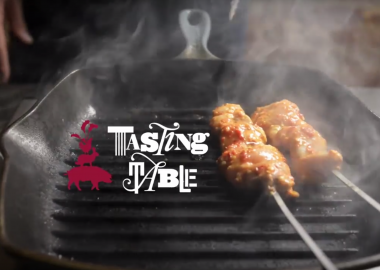 Tasting Table: Curtis Stone's Piri Piri Chicken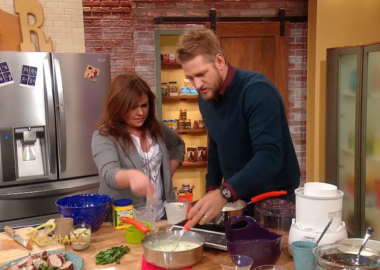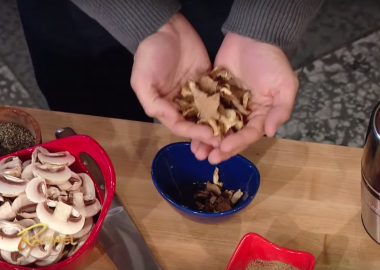 Rachel Ray: Chef Curtis Stone's Porcini-Braised Beef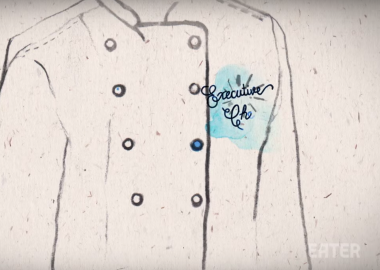 Eater: That Time Curtis Stone Almost Burned Down a Restaurant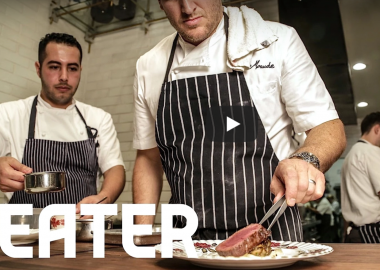 Eater: Watch LA Chef Curtis Stone Plate His Entire Maude Menu in 60 Seconds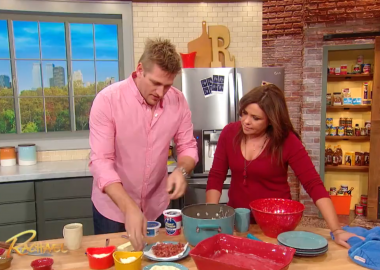 Rachel Ray: Curtis Stone Baked Mashed Potatoes with Pancetta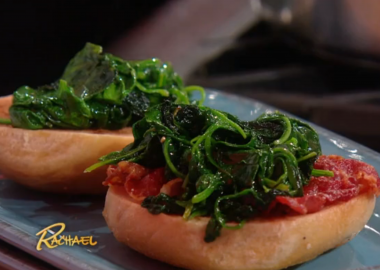 Rachel Ray Curtis Stone Toasted Bagels with Bacon Eggs and Spinach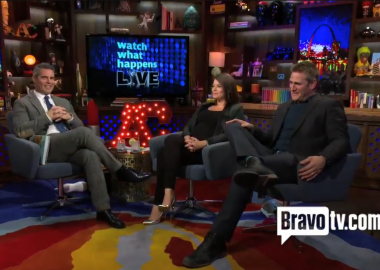 Watch What Happens Live Curtis Stone
Cooking With Curtis Stone on The Queen Latifah Show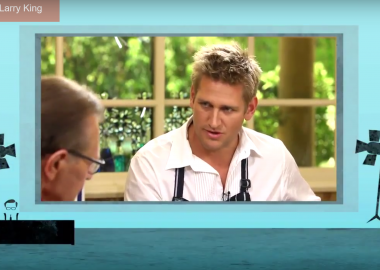 Larry King Now: Curtis Stone Interview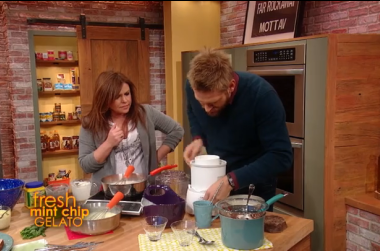 Rachel Ray: Curtis Stone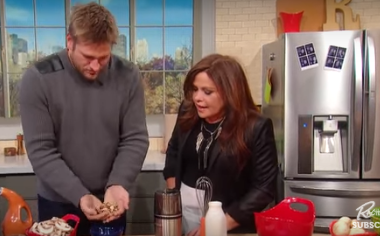 Rachel Ray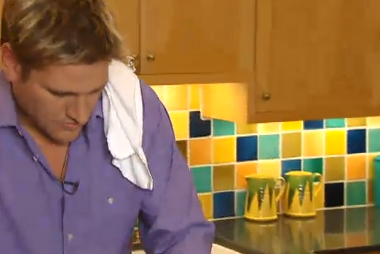 Fox News