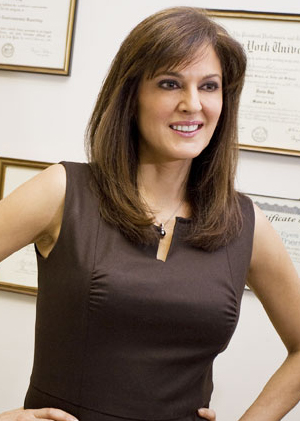 Doris Day, MD (www.myclearskin.com), is a board certified dermatologist who specializes in laser, cosmetic and surgical dermatology on the Upper East Side in New York City. Her private practice includes national and international celebrities. Dr. Day is affiliated with Lenox Hill Hospital in New York City and is a clinical assistant professor of dermatology at the New York University Langone Medical Center where she was presented with the award for Dedication and Excellence in the Teaching of Dermatology.

Dr. Day is a highly-respected and sought-after media personality in the area of cosmetic dermatology. She has written and spoken extensively in this area including hour-long documentaries on cosmetic procedures for the Discovery Channel. She is also a frequent guest expert for Good Morning America, GMA Health, and The Mike and Juliet Show, and has had several appearances on CNN, the Today Show, iVillage, The Tyra Banks Show and many other television and internet events, as well as features in major women's magazines including In Style, Allure, Vogue, Glamour, W, and Redbook. She has also been a frequent guest host for Healthy Life on ABCNewsNow, and has a monthly column in Health magazine.

Dr. Day lectures regularly both to her peers and to the public on cosmetic techniques. Her lectures and seminars include "Our Mothers, Ourselves", the 2nd Annual Women's Health Panel given at New York University, "The Art of Skin Rejuvenation" given at the Metropolitan Museum of Art, "Treatment of Acne Scarring" for Fox Television Network, and presentations at major corporations, including Bloomberg, Warburg Pincus, Alston and Bird, Rodale and many others.

Her most recent book is entitled, Forget the Facelift: Turn Back the Clock with Dr Day's Revolutionary Four-Step Program for Ageless Skin (Avery/Penguin Publishers). It is an easy to understand detailed and information-packed resource to rejuvenate your skin, as well as easy to make recipes and inspiring advice for inner and outer beauty, as well as recipes and advice for inner and outer beauty. Other works she has written include a book entitled 100 Questions and Answers about Acne, and she has also completed a clinical monograph entitled Understanding Hyperpigmentation.

Dr. Day is a member of many relevant national organizations including the American Society of Dermatologic Surgery, the American Academy of Dermatology, the Women's Dermatologic Society and the American Medical Association. She is a recent inductee into the American Honors Society of Dental and Facial Aesthetics. She is also a medical advisor for Allergan, Medicis, Sanofi, and Bioform, and she teaches other physicians in the art and techniques of soft tissue fillers and laser treatments.

She is also a is a talk show host for Doctor Radio, on Sirius 114 and XM 119, with her own bi-monthly two hour live dermatology call-in radio show, and is a freelance medical journalist for several medical and other scientific and internet publications. She is also listed in the Doctor's Who's Who, and has won awards for her work in laser research.

After graduating from Columbia University with a degree in English, she completed her masters in journalism at New York University and earned her MD at Downstate Medical School in New York. She completed her residency in dermatology at Cornell University College of Medicine with the title of Chief Resident.
Read the Full Bio +
Hide the Full Bio -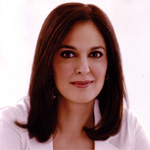 Dr. Doris Day
Cosmetic Dermatologist/Author
It has been a pleasure working with the brilliant team at The Brooks Group for my book, Forget the Facelift. Everyone was incredibly attentive as if I was the only client. I also appreciated the meetings, emails and calls with ideas for magazines/TV, and regular reports on all our progress, and we did make a lot of progress. I really appreciate all the help and I look forward to working with Brooks Group again in the near future.