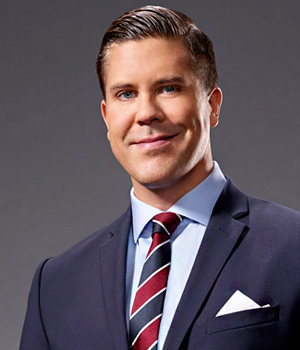 Real estate entrepreneur, television personality, and bestselling author, Fredrik Eklund is known for his signature high-kicks and unstoppable-energy on the Emmy-nominated hit television series, Million Dollar Listing: New York. As one-half of the top sales team at a prestigious real estate firm, Douglas Elliman, Fredrik regularly sets and breaks sales records and was named the #1 real estate agent in New York City by The Real Deal magazine in 2014 and 2015.

Often working on a building for years before it hits the market, Fredrik vets locations, interviews architects and works with designers to customize each space to appeal to target buyers. Redefining what it means to be a real estate broker in today's market, Fredrik is changing the New York skyline, one luxury high-rise at a time.

BORN TO SELL

Born and raised outside of Stockholm, Sweden, Fredrik understood the nuances of negotiation from a young age. At four years old, he performed a one-man show on a makeshift stage in his living room, inviting his family and neighbors to attend, and charging five kroner per seat. At seven, he signed up to sell Christmas calendars and was obsessed with being the number one seller out of thousands of kids. He crafted a sales strategy and went door-to-door, sometimes spending hours with his customers. That winter, he broke all sales records for the calendar company and learned his first of many lessons in the art of the sell: authenticity and earned trust are the cornerstones of a successful transaction.

At 10 years old, Fredrik visited New York City for the first time and was instantly hooked, captivated by the vertical landscape of gleaming towers. He vowed to return one day to make his mark. Fredrik went on to study at the Stockholm School of Economics and subsequently co-founded an Internet company and worked for the investment bank SEB in Stockholm, London, Singapore, and Tokyo.

From Sweden to Skyscrapers

At 25, Fredrik returned to Manhattan armed mostly with a pair of well-worn sneakers and resolute determination to achieve success in an as yet unknown field of endeavor. He moved into a one-bedroom apartment with three Swedish roommates and made ends meet by selling paninis outside The Late Show with David Letterman, earning $40 a day. It wasn't until a friend expressed that Fredrik's personality would match well with selling residential real estate that he enrolled in a course at NYU. In just two weeks, he became a licensed real estate broker in the most expensive city in the world.

Fredrik spent his first months in real estate at JC DeNiro, a small boutique agency, where he was notably the first to arrive and last to leave. He spent hours in the office memorizing neighborhoods and understanding the nuances of pricing structure but quickly realized the key to success was proactivity. One day, he approached a passerby casually perusing the displayed listings, and within minutes, he was viewing the potential-sellers' apartment. Within days, there was a line around the block of eager couples waiting for a showing at the first open house. Fredrik sold his first apartment for $25,000 above asking price and earned a commission check of $16,000. His first thought was, "What an obscene amount of money for something this fun."

The Million Dollar Man

During his first year in real estate, Fredrik sold $50 million worth of property and was nominated for "Rookie of the Year" by the Real Estate Board of New York. To date, he has closed over 3 billion dollars in residential sales, is consistently setting records, and his client list includes major celebrities such as Sarah Jessica Parker & Matthew Broderick, Gigi Hadid, John Legend & Chrissy Teigen, Daniel Craig, Alec Baldwin and Jennifer Lopez.  His active listings currently exceed $540,000,000. In addition, he is the founder of Scandinavia's most high end residential real estate brokerage with 50 employees and $1 billion in closed sales in 2014. Despite his success, Fredrik remembers not to take himself too seriously, a trait exemplified by his now-signature high kick.

Thinking Outside the High-rise

Fredrik's success in NYC real estate opened many doors beyond those leading to luxury apartments. In 2012, he was cast in Bravo's Million Dollar Listing New York. Entering its fifth season in 2016, the show follows Fredrik and his fellow cast members, Luis Ortiz and Ryan Serhant, as they give viewers a behind-the-scenes look at what it's like to sell New York's hottest, most exclusive real estate.

In 2015, Fredrik added the title of New York Times bestselling author to his resume with the release of his first book, The Sell: The Secrets of Selling Anything to Anyone (Avery, 2015,) in which he shares his secrets for superstar success and getting what you want out of life – no matter who you are or what you do. An international success, The Sell has also topped bestseller lists in the United Kingdom and Sweden.

Fredrik's most recent venture is a SiriusXM Stars show, co-hosted with his older brother, comedian and Swedish podcast host, Sigge Eklund. Entitled Buying and Selling, the limited-run series takes a microscopic look at the world of buying and selling just about anything – brands, pop-culture, real estate, and more. Each week, the Eklunds are joined by a celebrity guest for a lively conversation about current deals and successes in both their professional and personal lives.

Fredrik lives in Manhattan with his husband, artist Derek Kaplan, and their two dogs Mousey and Fritzy.  Known for being part "shark" in business, Fredrik is a "softie" at home where he enjoys cooking, photography and taking care of his puppies and family.
Read the Full Bio +
Hide the Full Bio -
Videos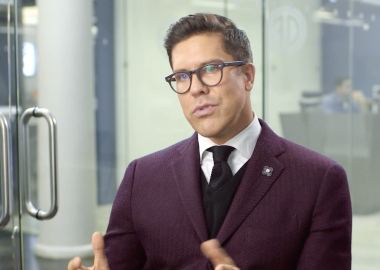 Home Sweet Home: Fredrik Eklund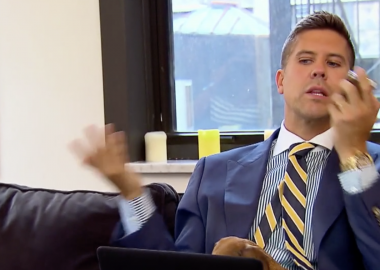 Fredrik on the Today Show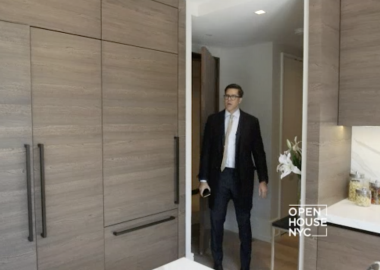 NBC Open House: Fredrik Eklund