GARY GETS BUSINESS:  Meet Gary Vaynerchuk (www.garyvaynerchuk.com), a  New York Times and Wall Street Journal Best-Selling author and radio host who is also a self-trained wine and social media expert.  From a young age, it was clear that Gary was a businessman.  At 8 years old he was operating 7 lemonade stands in his neighborhood and by 10 he had moved onto selling baseball cards at local malls.  In high school, while working at his family owned a liquor store, Gary started reading The Wine Spectator and wine books and realized collecting wine offered an allure similar to his previous hobby of collecting baseball cards. With a wealth of knowledge and an entrepreneurial spirit, Gary spent every weekend of his college years at his parents' wine store. Recognizing the importance of e-commerce in 1997, Gary launched Winelibrary.com and helped grow his family business significantly from $3 million to $45 million by 2005. Gary is currently hosting his own weekly SIRIUS XM show, Wine & Web with Gary Vaynerchuk, on Thursday evenings.

GARY GETS WINE: In 2006, with a flip cam and NY Jets bucket, Gary began WineLibraryTV (www.winelibrarytv.com) which revolutionized the wine world.  Today, his irreverent wine reviews currently attract over 100,000 viewers each day and his email queue typically holds 1,000 messages from die-hard fans, self-named "Vayniacs." Gary's cult-like following is the result of his unconventional, often irreverent commentary on wine. Using comical expressions like "Sniffy sniff" and "The Oakmonster," he encourages straightforward wine tasting and debunks wine myths.  Also, Wine Library launched Cinderella Wine(www.cinderellawine.com), a wine website which features one wine per day beginning at 9 PM EST for 24 hours sold at a severely discounted price.  Additionally, Gary owns Cork'd(www.corkd.com), where wine lovers can review, share and discuss wine in a fun, interactive way.

GARY GETS SOCIAL MEDIA: Gary does not claim to be a 'techie', but in 2005, he began video blogging and is known as a true social media trailblazer! He has close to 1 million followers on Twitter and was included in BusinessWeek's list of the top 20 people every entrepreneur should follow. Gary's first business book Crush It! Why Now Is the Time to Cash in on Your Passion (October 2009) hit the New York Times, Wall Street Journal and Associated Press Best-Sellers lists in its first weeks. It maps out Gary's road rules for how to "Crush It" in today's business market by following your passion and building your own personal brand.  In the spring of 2009, Gary and his brother AJ launched VaynerMedia(www.vaynermedia.com), a new breed of agency that helps Fortune 500 companies like Forbes, the NY Jets, the NHL and the NJ Nets find their social media voices and build their digital brands.  In March 2011, Gary released his second business book, The Thank You Economy, which details the effect of social media on business.

GARY GETS NOTICED: Gary has appeared on countless programs from Jimmy Fallon, LateNight with Conan O'Brien and Ellen to FOX News, CNN and NPR.  He was also notably featured in Decanter Magazine's 2009 Power List which is a list of the 50 most influential people in wine and named Innovator of the Year at Wine Enthusiast's 2009 Wine Star Awards.  Additionally, Gary was one of Askmen.com's 49 Most Influential Men of 2009.  Gary's ultimate goal is to own the New York Jets.
Read the Full Bio +
Hide the Full Bio -
Videos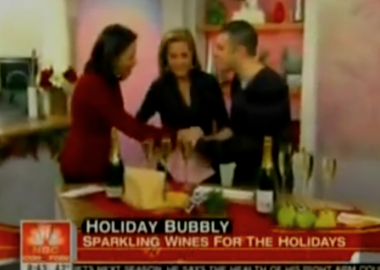 Today: Holiday Bubble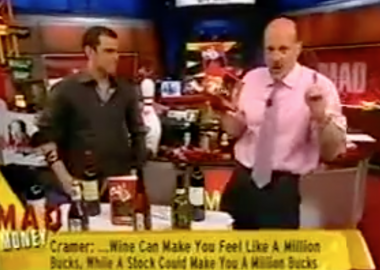 Mad Money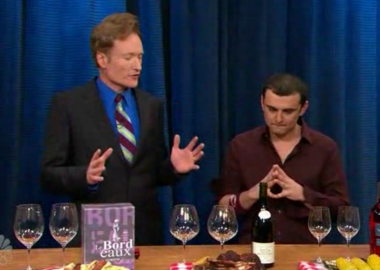 Late Night with Conan O'Brien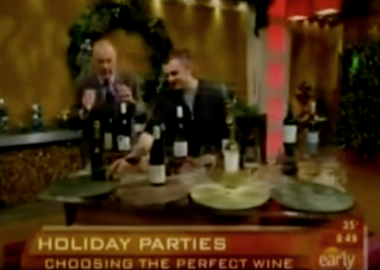 The Today Show: Holiday Parties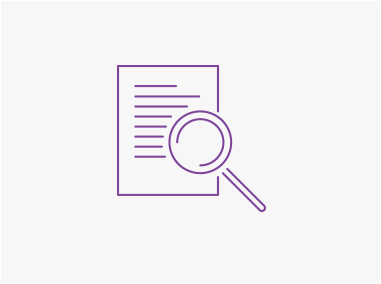 BACKGROUND
Since Gary began working with The Brooks Group in 2007 his primary PR objective has been to promote his roles as both a wine and business expert. For three years we have created unique ways to build awareness of his personal brand and position him as the go-to resource for wine and business stories.
IDEAS
Building on the success of Gary's NYT best seller "Crush It," in the fall of 2010 we were charged with developing a creative PR campaign for the launch of his second business book "The Thank You Economy." Our strategy needed to highlight not only Gary's personality and tech savvy, but also connect the book's main theme – that humanizing the marketing process and offering outstanding customer service are the keys to a brand's success in the age of social media.
Five months prior to the book launch we began our campaign. Our initial tactic was for Gary to make personalized videos in which he expressed his appreciation to members of media who have supported him over the past few years. We chose 75 print and broadcast contacts to receive these special videos. At the conclusion of each video, Gary invited the recipient to meet with him one-on-one in person or via skype to discuss The Thank You Economy. The videos were a huge hit and captured the media's attention with feedback such as "Wow that was awfully nice. Send me that book."
As a secondary tactic we distributed a generic video of Gary explaining the book to a larger group of key print, online and broadcast targets. We followed up with all contacts via telephone and with a targeted press kit and galley mailing. Our print outreach resulted in high profile placements in Financial Times, Associated Press, Success Magazine, Men's Health, BuisnessWeek, Chicago Tribune and more.
The third wave of outreach included putting together a schedule of broadcast segments that would create buzz and drive target audiences to book signings during the March 2011 launch week. As a result we kicked off the launch with an appearance on MSNBC Morning Joe, followed by CNBC's Street Signs, Fox Business's Willis Report, CNN's Piers Morgan, MSNBC Your Business, Philly.com, AOL, and Bloomberg TV.  Lastly, along with Gary, we engaged in a large scale social media campaign interacting with Twitter and Facebook fans. Throughout launch week the book remained in the top 50 books on Amazon.com and online chatter about the book continues to grow post launch resulting in book sales & landing on the NYT Best Seller List.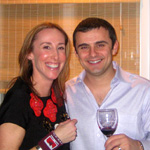 Gary Vaynerchuk
 Wine Library TV, Vaynermedia
Anyone that knows me knows that I love PR/Marketing and am pretty darn good at it. I would never work with a team who wasn't an "A" player. It is my sincere honor to be working with such a hard working team and family at the Brooks Group. It took me 7 months and 15 interviews to find the perfect place to do my PR and I can say The Brooks Group is "HOME."