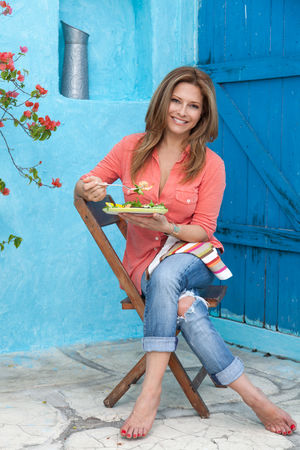 Ingrid Hoffmann, professional eater and host of Simply Delicioso (Cooking Channel) and Delicioso (Univision), is passionate about food and entertaining and spends each day sharing her enthusiasm and talent with an international audience. In 2010, Ingrid partnered with Spanish media giant, Univision, to take her Delicioso brand to a new level. Hoffmann and Delicioso are featured in a range of cooking segments and capsules across Univision Networks, including popular morning show "Despierta America" and daytime show "Hoy", as well as an online/mobile platform with Univision Delicioso (www.UnivisionDelicioso.com).

Ingrid's loyal fan base in both the English and Spanish-speaking communities has inspired her to publish her cookbooks in both languages.  Ingrid's most recent book is LATIN D'LITE : Delicious Latin Recipes with a Healthy Twist(Celebra Hardcover; $29.95, April 2, 2013) and LATIN D'LITE (Spanish edition): Deliciosas Recetas Latinas con un Toque Saludable (Celebra Trade Paperback Original: $19.99; April 2, 2013; 978-0451416285). In contrast to other health-centric cookbooks, Ingrid reveals her easy and delicious go-to ingredients that turn bold and hearty Latin dishes into good for you meals with a side of splurge!

Her first best-selling cookbook  SIMPLY DELICIOSO: A Collection of Everyday Recipes with Recetas Favoritas con Sabor Latino positioned  Ingrid to be voted Flavors of Passion Chef of 2011 for her contribution to bringing awareness to the flavors of Latin America.

Ever the businesswoman, in August 2013 Ingrid expanded her brand beyond television and partnered with Univision, HSN, and top cookware and tableware manufacturer, Gibson, to develop a Latin-influenced line, Simplemente Delicioso. As Creative Director of this new division, Ingrid was involved in every aspect of product development.   The line features a complete collection of cookware, table top, modern kitchen tools and accessories that are designed with the exquisite elements of color and celebrated patterns that are the signature of Ingrid's dynamic personality and Latin culture.

Ingrid's fascination with food, cooking, and style began as a little girl. She started cooking with her mother, a Cordon Bleu chef, at such a young age that she needed a stool to reach the stove. She discovered not only a love of cooking, but a flair for entertaining, and in no time developed her own distinctive style.

Raised in Colombia and Curaçao, Ingrid moved to Miami where she once owned a high fashion luxury boutique as well as the restaurant Rocca. Appearing regularly on local TV, Ingrid was noticed by Hearst Entertainment who signed her for her first cooking show, Delicioso with Ingrid Hoffmann, which initially launched in Latin America. In 2006, the show moved to the Spanish language network, Galavision. Ingrid's English show, Simply Delicioso, premiered on the Food Network in 2007 and moved to the Cooking Channel in summer 2010. She writes a monthly column in Delta Sky Magazine and appears weekly on the #1 Spanish language morning show Despierta America. Ingrid has also made appearances on Ellen, Oprah, Martha Stewart, Regis & Kelly, The Today Show, The Early Show, and Good Morning America. 

Ingrid's success has afforded her the opportunity to give back to the community as a member New York City's Food and Education Fund and Miami's Amigos for Kids, as well as an active supporter of Manhattan's Food and Finance High School, Believe for Colombia Foundation and the Humane Society of Greater Miami.
Read the Full Bio +
Hide the Full Bio -
Videos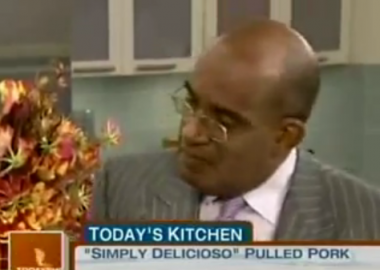 Today Show - Ingrid Hoffman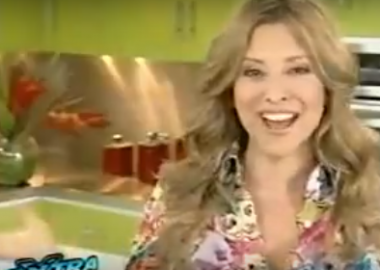 Extra
Live! Regis and Kelly: Thanksgiving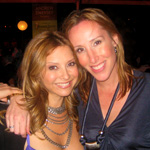 Ingrid Hoffmann
 Television Host, Author, Writer
Hiring Brooks PR has been one of the best and most strategic moves in my career. They have booked me on the most important Network shows and secured stories in top magazines around the country. They have brought my career to another level.
The style, professionalism, and delivery of Rebecca and her team are unbelievably impressive. I have worked with many large and small PR agencies over the years and by far have never seen this level of execution and effective delivery and placement.