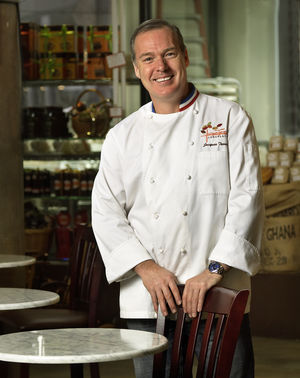 Fondly referred to as Mr. Chocolate, Jacques Torres is the authority on all things related to this confectionery delight.  His story begins in the South of France in a small town on the Mediterranean Sea in the southern region of Provence called Bandol.  At an early age, Jacques was inspired to start a culinary career and was enraptured with pastry making.  He began his apprenticeship when he was 15 years old at the best pastry shop in Bandol.  With passion and dedication, three years later in 1980, landed a job with Two-star Michelin Chef Jacques Maximin at the Hotel Negresco in Nice, France.  Jacques eventually became the Executive Pastry Chef and for 8 years this opportunity took him around the globe. In 1986, Jacques was awarded the prestigious M.O.F. (Meilleur Ouvrier de France) medal in Pastry. He was (and still is) the youngest pastry chef in history to earn the distinction; he was only 26 years old.

In 1988, he ventured to the U.S. as the Corporate Pastry Chef for Ritz Carlton Hotels and was headquartered in Atlanta, Georgia.  In 1989, the legendary restaurateur Sirio Maccioni invited Jacques to New York City to work at his world-famous restaurant, Le Cirque, as the Executive Pastry Chef.  For 11 years, Jacques served his cutting edge, magical and memorable desserts to presidents, kings, and celebrities at the iconic restaurant.

Through his early years as a pastry chef, Jacques developed a deep affinity and love for chocolate. He fulfilled his American dream in 2000 with the opening of his first chocolate store and factory, "Jacques Torres Chocolate" in the DUMBO neighborhood of Brooklyn, New York.  Jacques was a pioneer in the bean to bar movement, he was the first artisan chocolatier in New York City to start from cocoa beans and make his own chocolate.  Jacques and his chocolate became an instant success attracting fans from all over the country.  In 2004, he opened his second chocolate factory in the SOHO neighborhood of New York City on Hudson Street.  The demand for his confections grew rapidly, so he opened more stores throughout Manhattan including ice cream locations. In 2013, Jacques moved his two production facilities (from DUMBO and SOHO) to one state-of-the-art 40,000 sq. ft. chocolate manufacturing plant at the Brooklyn Army Terminal in Sunset Park, Brooklyn.  There are 3 retail locations throughout New York City.

Jacques opened New York City's first chocolate museum called "Choco-Story New York, Chocolate Museum and Experience with Jacques Torres."    The 5,000 sq. ft. museum was located for two years inside his Soho store on Hudson Street.

Additionally, he proudly served as Dean of Pastry Arts at the award-winning International Culinary Center for thirty years before it closed December 2020. He designed the curriculum of the fast-track Professional Pastry Arts program and offers internship opportunities to ICC pastry students.

Jacques prides himself on specializing in fresh, handcrafted chocolates using premium ingredients free of preservatives and artificial flavors.   From sourcing the perfect cacao beans to techniques steeped in tradition, Jacques combines genuine passion with handcrafted mastery to produce purely delicious, real chocolate.  His motto is "Real is my promise to you."

During his time at Le Cirque, Jacques released a 52 episode Public Television series, Dessert Circus with Jacques Torres, along with two companion cookbooks, Dessert Circus: Extraordinary Desserts You Can Make At Home (William Morrow), and Dessert Circus At Home (William Morrow).  He also hosted a television series, Chocolate with Jacques Torres, on the Food Network for three years.  In 2008, he released his third cookbook, A Year in Chocolate (Stewart, Tabori and Chang). In March 2018, Netflix released worldwide to 190 countries a baking competition show, "Nailed It!" which Jacques is the featured Head Judge on the internationally successful series. The show has been nominated for three Primetime Emmy Award for Outstanding Competition Program.

He has received numerous awards over the years as well as The James Beard Pastry Chef of the Year Award in 1994, and inducted in The James Beard Who's Who of American Food & Beverage Award in 2003.  In 2016, Dessert Professional Magazine inducted him in the Chocolate Hall of Fame and also the same year was awarded the highest honor in France, The Chevalier de la Legion d'Honneur.

Jacques generously donates his products and time to many local and national charity organizations including The Jacques Pepin Foundation, Citymeals on Wheels, Emeril Lagasse Foundation, New York City Hospitals and First Responders, New York Fire Department and Veterans, Wellness in the Schools, Sloan Kettering Pediatric Hospital, March of Dimes, Make a Wish Foundation, Alex's Lemonade Stand Foundation, St. Jude's Children's Hospital and numerous charity driven food festivals.  He loves children and dedicates himself to causes that support their well-being and happiness.

Jacques makes his home in New York City, and is married to Hasty Torres, a fellow chocolatier, who founded her own chocolate business in Beverly Hills called Madame Chocolat.  Their son, Pierre, was born in 2016 and their daughter, Jacqueline, was born in 2019.

For more information about Jacques Torres Chocolate, please contact The Brooks Group at 212-768-0860 or  jacques@brookspr.com
Read the Full Bio +
Hide the Full Bio -
Videos
How Jacques Torres Built A $10M Chocolate Company | Founder Effect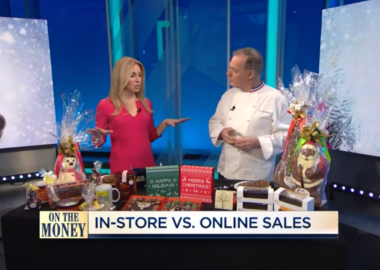 Mr. Chocolate's holiday treats on CNBC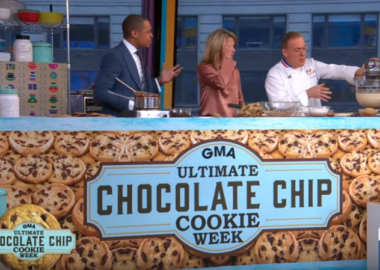 Good Morning America: Jacques Torres' chocolate-dipped cookies kick off Ultimate Chocolate Chip Cookie Week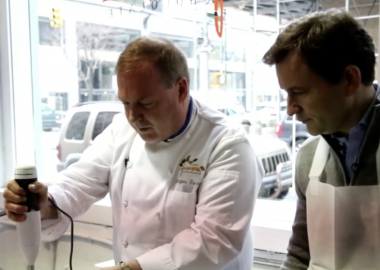 Jacques Torres on ABC Nightline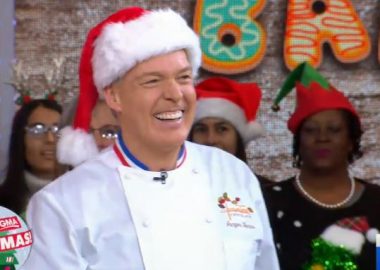 Celebrity chefs compete in Christmas cookie bake-off on 'GMA'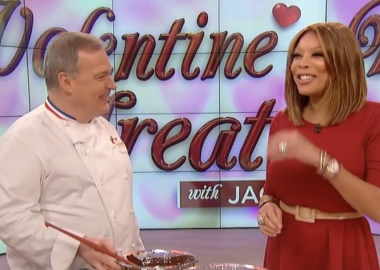 Valentine's Day Dessert!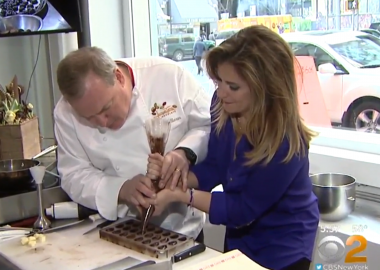 Jacques Torres on CBS New York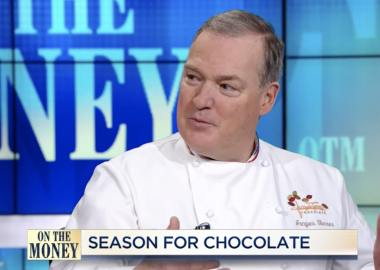 Valentines Day Treats on CNBC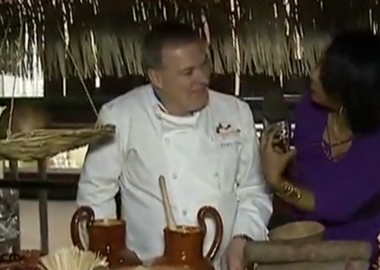 Jacques Torres on Fox 5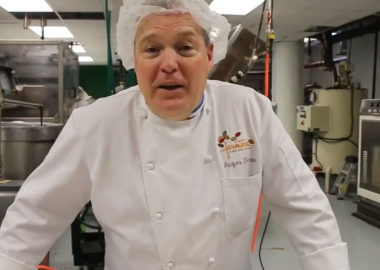 Jacques Torres on ABC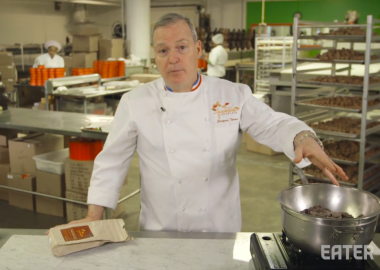 Jacques Torres for Eater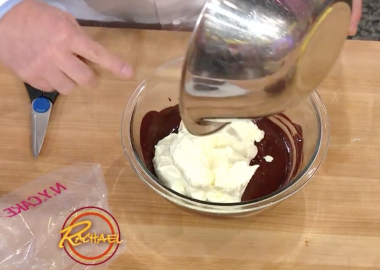 Jacques Torres on Rachel Ray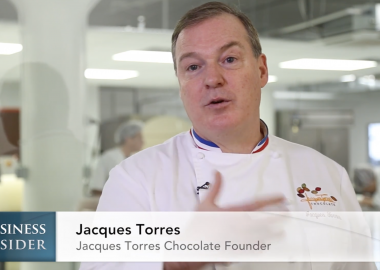 A master chocolatier reveals the best chocolate for your mind and body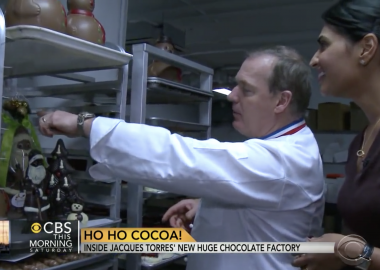 Chocolatier Jacques Torres shows off his new chocolate factory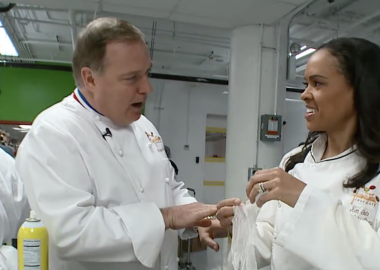 Jaques Torres on ABC Nightline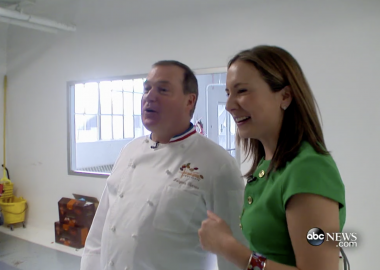 ABC News: Insomniac Kitchen - Jacques Torres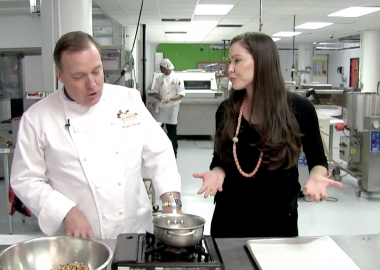 How to Make Spicy Chocolate Bark | Potluck Video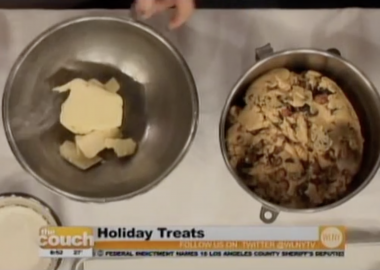 Live From the Couch Segment with Jacques Torres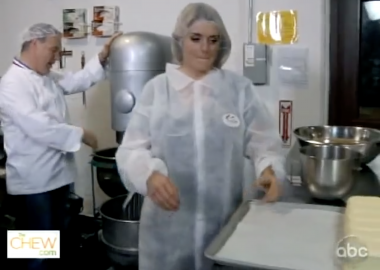 The Chew: Daphne's Dirtiest Jobs - Jacques Torres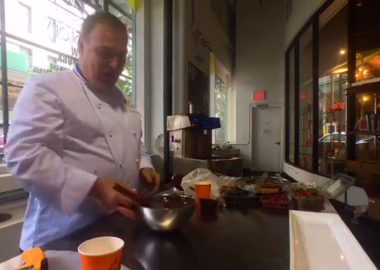 FB Live with Redbook Magazine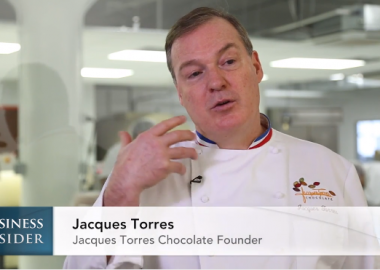 Business Insider: Jacques Torres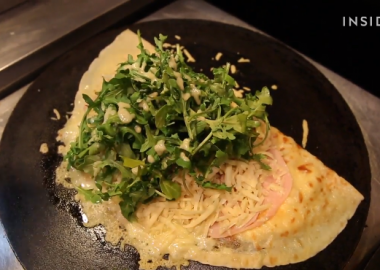 Business Insider: Jacques Torres Crepes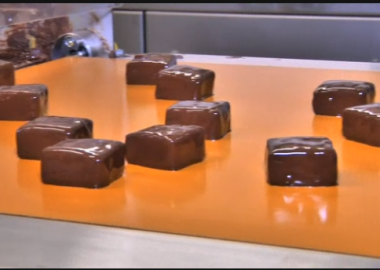 NBC NY Live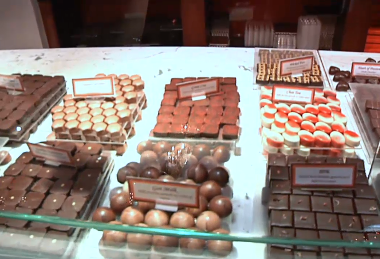 FoxNews.com: Kitchen Superstars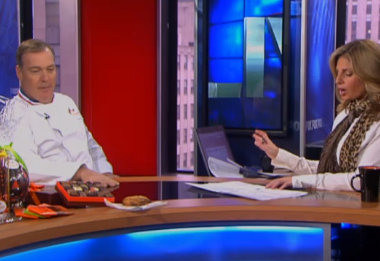 Fox News Live: Jacques Torres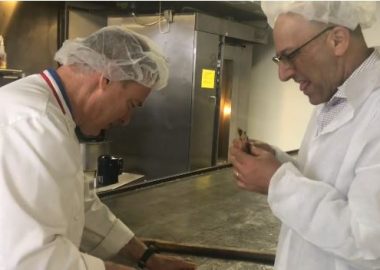 'Sweet Spot' With Mike Sugerman: A Taste Of Chocolate History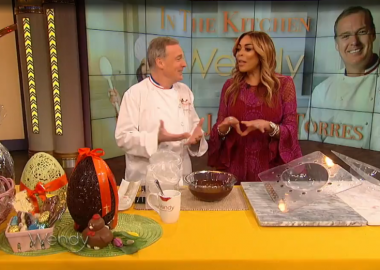 Wendy Williams Show: Jacques Torres' Easter Treats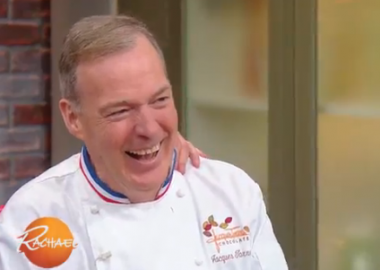 Rachel Ray Show: Chocolate Garnish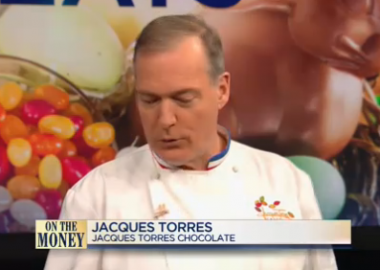 CNBC On The Money: Dark Chocolate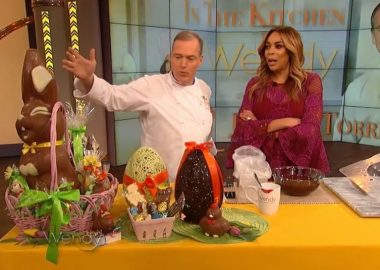 JACQUES TORRES' EASTER TREATS!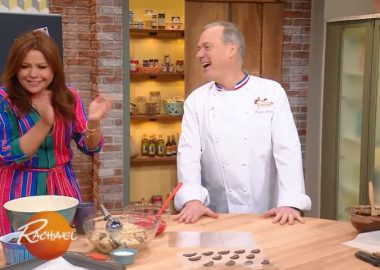 3 Fancy-Looking (But Totally Easy) Ways to Garnish With Chocolate From Jacques Torres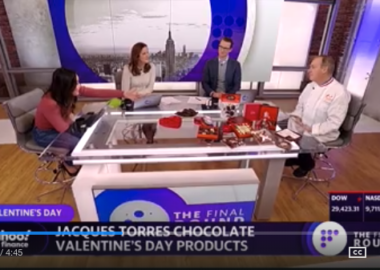 Jacques Torres: Yahoo! Finance on Valentine's Day Products and 20th Anniversary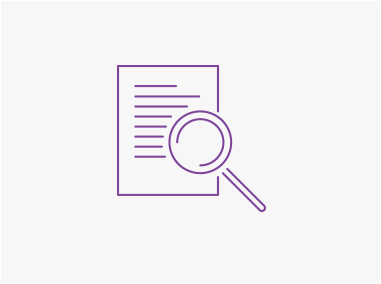 JACQUES TORRES CHOCOLATE'S 
CHOCO-STORY – APRIL 2017
CHALLENGES
Raise awareness of the launch of chocolatier Jacques Torres' Choco-Story, the first-ever interactive chocolate museum in New York, among a national audience in order to attract both New Yorkers and visitors to the city and to drive ticket sales.
SOLUTIONS
To achieve the stated goal, The Brooks Group organized an interactive press event that included a museum tour and hands-on chocolate making class for national and local broadcast and short-lead press covering food, travel, and New York.
We secured a print exclusive and broadcast segments with strategic, high-profile outlets and disseminated a press release to national and local broadcast, print and online outlets covering food, New York, travel, tourism, business, parenting, and trade.
To tease the news, seed editorial interest and generate pre-opening buzz, we offered a strategic sneak peek of the museum to influential food site Eater.com.
RESULTS
The New York Times exclusive ran online and in print, exceeding 30m+ media impressions and the article was shared on both NYTFood's Twitter and Facebook pages with over 162 million views. A live remote segment with FOX's "Good Day New York" highlighting artifacts, the hot cocoa station, and a chocolate tasting reached a viewership of 118,000+.
Additional national broadcast coverage secured included ABC's "Nightline" and "Good Morning America" and regional broadcast news segments on New York affiliates WNBC-TV, WCBS-TV, WPIX-TV, and NY1. Placements in top-tier regional print and national online outlets included USA Today, Condé Nast Traveler, Time.com, Business Insider, and Time Out NY.
Media impressions: Over 533 million across broadcast, print and online outlets
Museum Ticket Sales: Exceeded 1,100 (in less than a week of opening)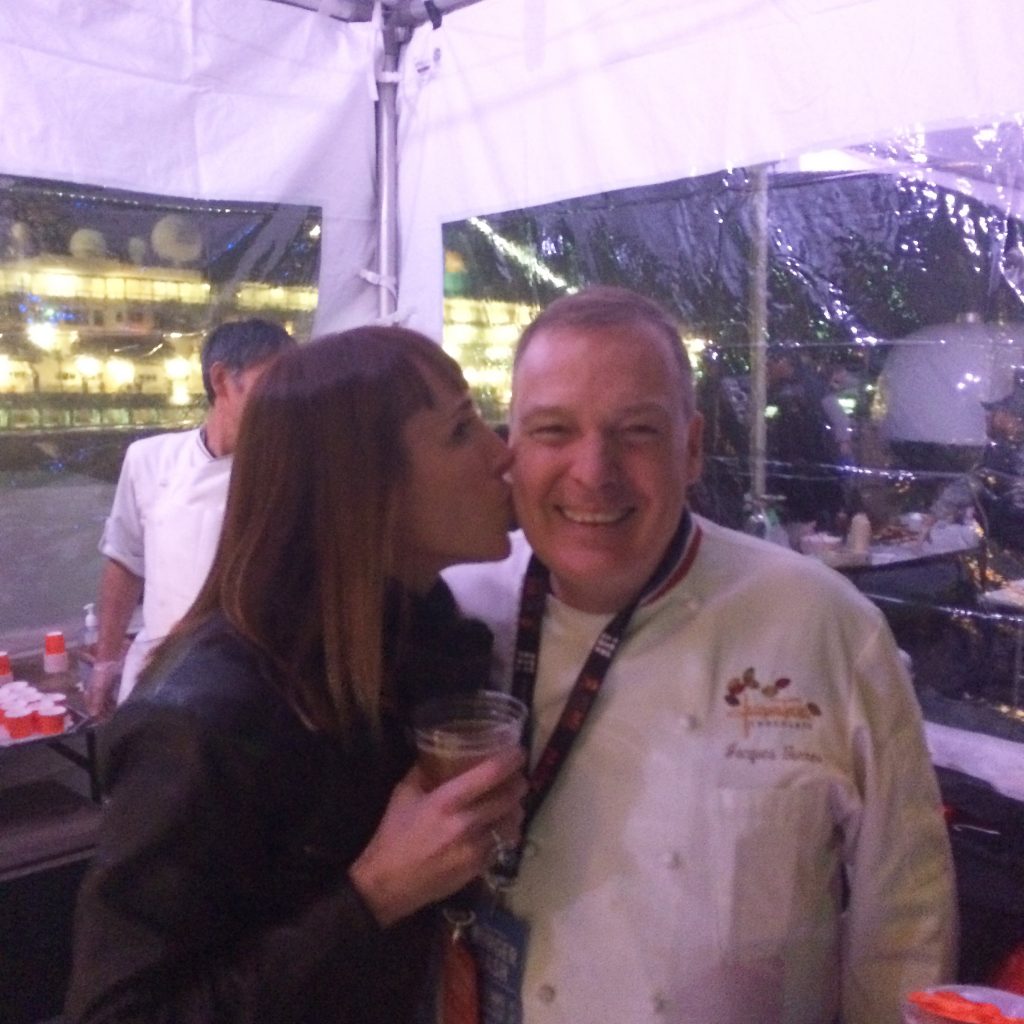 Jacques Torres
Master Chocolatier, Chef
Up until I started working with Rebecca and the Brookettes, only my mother and wife would talk about me with such passion! Before I knew it, these ladies knew more than most people about chocolates, my industry, and my brand. I do not see myself succeeding without the PR savvy of Rebecca and the Brookettes. They are a dedicated group that works diligently and are persistent with a dash of charm, a sprinkle of grace, a pinch of finesse, a bushel of good humor and when you mix all these qualities, your result is a complete success. Merci Rebecca and the Brookettes, now let's go fishing!