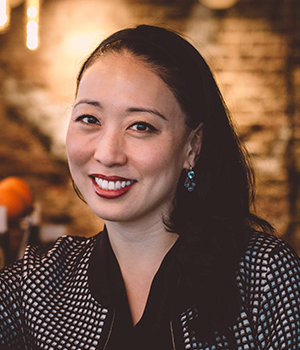 As a Korean-American French-trained chef based in London, Judy Joo's culinary expertise spans the globe.  As one of four UK Iron Chefs and an international restaurateur, Judy draws from her unique personal and professional experiences, melding tastes from Asia, America, and Europe in her recipes. As the host of Cooking Channel's 'Korean Food Made Simple' (season two premiered on Jan. 30th, 2016), Judy is a culinary ambassador for Korean cuisine who brings the robust flavors of her native country into home kitchens each week. In May 2016, she will publish her first cookbook, Korean Food Made Simple (Houghton Mifflin, 2016), which demystifies Korean food, makes it more accessible to the home cook, and provides simple and creative ways to infuse Korean flavors into favorite Western dishes.

From The Trading Floor to Trading Recipes

Judy's love of food began at home, where she often watched her mother cook authentic dishes from her native Korea.  Viewing cooking as a necessity, not a career, Judy attended Columbia University and earned a Bachelor of Science in Engineering. She eventually landed a position on Morgan Stanley's fixed income trading floor, but after years of exploring New York's diverse gastronomic scene, Judy decided to pursue her passion for the culinary arts, enrolling at the French Culinary Institute and graduating as class valedictorian.

Building a Culinary Career

After graduation, Judy accepted a position in Saveur magazine's test kitchen, developing recipes, researching food traditions and writing. After a move to London in 2007, she was afforded the chance to rotate extensively through a number of the restaurants in the Gordon Ramsay Group, including Maze, Claridge's, Petrus and Boxwood Café. After two years working in the Ramsay empire, Judy competed for and won the UK version of 'Iron Chef,' becoming one of four chefs to hold this title there.

The success of her first season on the show spurred her broadcast career and she was offered a role as a resident judge on 'The Next Iron Chef' and 'Iron Chef America.' Capitalizing on her success and distinction as the only female Iron Chef UK, Judy is now a regular face on the Food Network and Cooking Channel and has made appearances on 'The Best Thing I Ever Ate,' 'The Best Thing I Ever Made,' 'Kitchen Inferno,' 'Guy's Grocery Games' and more.

From Chef to Restaurateur

In 2014, Judy opened her first London restaurant, Jinjuu (Korean for "Pearl"), which offers both traditional and contemporary fare inspired by her Korean-American heritage, and features a menu that includes crispy Korean fried chicken, mandu dumplings, and soju-based cocktails. In December 2015, she opened a second Jinjuu outpost in Hong Kong, extending the K-craze with a fun, upscale and eclectic dining experience.

Korean Food Explosion

A regular on Food Network UK, Judy's Cooking Channel show celebrates the Korean food wave sweeping the globe. In season two, she will travels to her homeland where she not only introduces viewers to the seasonal foods at the heart of Korean culture, but also shows how best to enjoy them.  Back home in her London kitchen, Judy creates simple yet exceptional Korean-inspired recipes – from weekday suppers to weekend dinner parties – using easily-sourced ingredients designed to give any home cooked meals the uber-cool K-factor.

Outside the kitchen, Judy is passionate about food education and founded "Harvest Time in Harlem," Slow Food USA's first inner city school project. She leads an active, healthy lifestyle and enjoys traveling, Pilates, skiing, sailing and tennis.
Read the Full Bio +
Hide the Full Bio -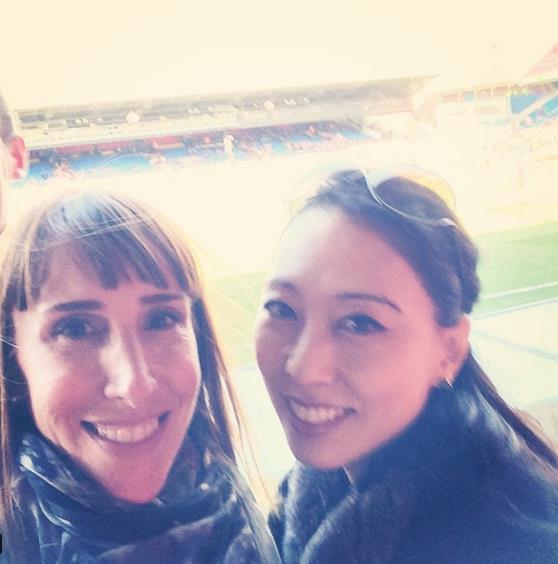 Judy Joo
Chef, television host, restaurateur
It is so important that the right message is portrayed and gets "out there" in the best way. I trust The Brooks Group implicitly with my personal brand and business. They are hardworking, efficient, smart, strategic, thoughtful and love what they do. They really believe in their clients and are so sincere in everything that they tackle. It is their work ethic and style that makes them the best in the business. My brand is truly entrusted in very good hands.