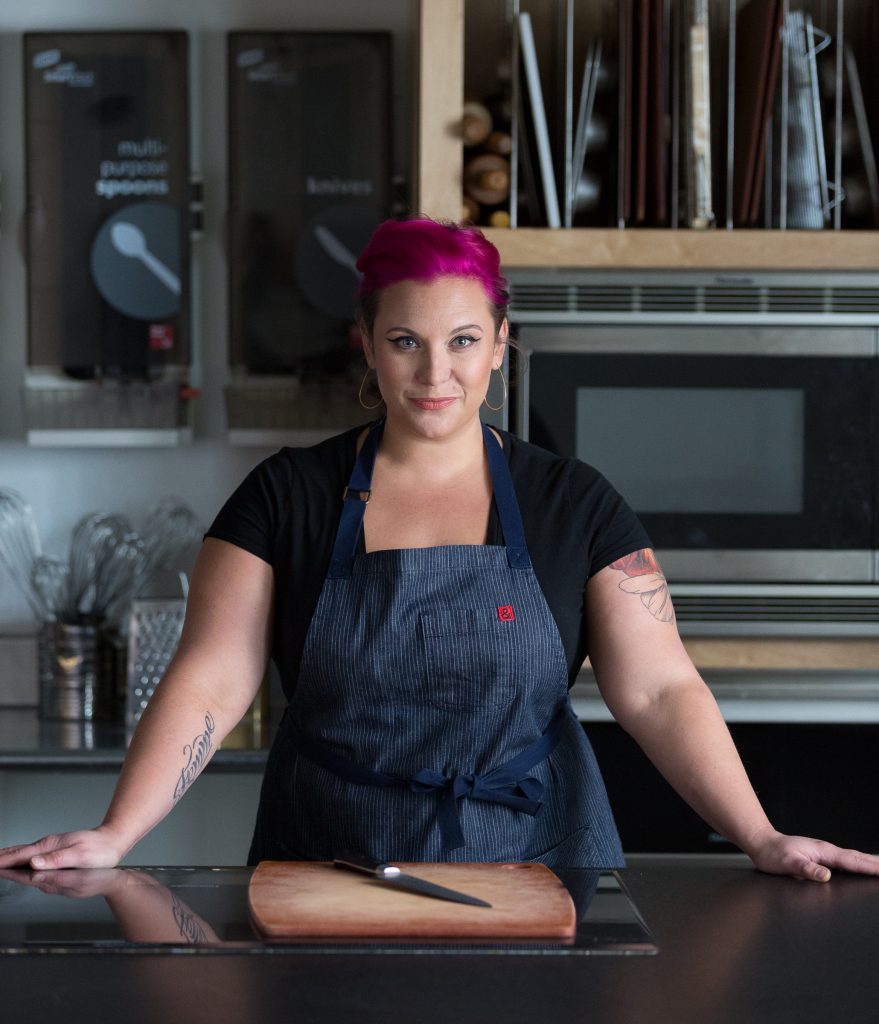 Karen Akunowicz is the 2018 James Beard Foundation Award winner for Best Chef: Northeast, 2020 James Beard Award finalist for "Best New Restaurant," the Chef/Owner of Fox & the Knife enoteca in South Boston,  named one of Food & Wine's Ten Best New Restaurants 2019, and proprietor of the fast-casual poke concept, SloPoke, in Downtown Boston Whole Foods Market.

A native of Kearny, New Jersey, Akunowicz's 16-year career began with jobs at local restaurants taken while pursuing a degree in social work from the University of Massachusetts, Amherst. During this time she explored every facet of management, working both in front of and back of house. However, it wasn't until Akunowicz was applying for a Master's Degree in social work that she decided to pivot and attend the Cambridge School of Culinary Arts.

FROM THE FRONT TO BACK OF HOUSE

Upon graduating the Cambridge School of Culinary Arts in 2004, Akunowicz embarked on her professional culinary career as a cook making local farm-to-table fare at the beloved Ten Tables restaurant in Boston's Jamaica Plain neighborhood. Thereafter, she accepted a position at restaurant Via Matta in Boston's Back Bay and fell in love with Italian food. In 2008, she decided to fully immerse herself in Italian cuisine by living and cooking in Modena, Italy for a year, serving as the Chef at L'Avian Blu.

Returning home to Massachusetts, in 2009, Akunowicz went to work for James Beard Award-winning chef Ana Sortun as the Sous Chef at Oleana Restaurant in Cambridge. There she studied the powerful spice-driven cuisine of the Middle East and fully embraced the true farm-to-table approach that was a cornerstone of the restaurant.

In 2011, a new opportunity beckoned, and for seven years Akunowicz led the kitchen at Myers+Chang as Executive Chef, creating powerful, spicy and craveable dishes, drawing inspiration from Chinese, Taiwanese, and Southeast Asian cuisine. During her tenure there she received both local and national praise, including a four-star review in The Boston Globe, and in 2016 was named Boston Magazine's "Best Chef in 2016."

In 2015, Akunowicz became a fan favorite when she competed on Bravo's Emmy-nominated show, "Top Chef." In 2016, she was named one of the "21 Badass Women Changing the Food World" by Marie Claire, and the following year she co-authored Myers+Chang at Home (Houghton Mifflin; 2017) with Chef Joanne Chang.

In 2018, Akunowicz won the prestigious James Beard Foundation Award in the category of Best Chef: Northeast. She also made the momentous decision to strike out on her own to open a restaurant. Opened winter 2019, that restaurant is Fox & the Knife, inspired by her time spent cooking in Modena, Italy, the Fox & the Knife is a casual and contemporary homage to the food, wine, culture and spirit of that city, all presented with a warm welcome in a high energy atmosphere. The Fox & the Knife menu highlights Akunowicz's flair for the soul-satisfying, graceful Italian food that she honed while working in Italy as a pasta maker and Chef of L'Avian Blu Enoteca. At Fox & the Knife, the bold flavors of exceptional ingredients are expressed through both traditional and modern techniques to introduce new versions of beloved classics. In just 3 months of opening, Fox & the Knife was named one of Food & Wine's 2019 Best New Restaurant.

BEYOND THE KITCHEN

Akunowicz currently lives in Boston with her partner in business and in life, LJ Johnson, and they married in 2014. Akunowicz has also become almost as well known for her personal style and signature vivid pink hair (which is symbolic of her support of femme queers) as for her critically-acclaimed cuisine. In addition to being the fan favorite on the 13th season of Bravo's Top Chef, Akunowicz has also appeared as a judge on the program in Season 16 and competed in Season 17 of Top Chef: All-Stars L.A.  She has been profiled on CBS Saturday Morning's "The Dish" series, and has been featured as a contestant on Beat Bobby Flay. Akunowicz has also been featured in national publications such as Bon Appetit, Food & Wine, Forbes and Wall Street Journal Magazine.

As a side project, Akunowicz writes lifestyle articles and recipes for Prowdr.com and is proud to be a No Kid Hungry Chef, working with the organization Share our Strength to eradicate childhood hunger. She also serves on the Board of Directors for Women Chefs & Restaurateurs (WCR). She is currently working on her second cookbook and continues to feed Boston at Fox & the Knife, the opening of which was a long-held dream.

For more information, or to request an interview, please contact The Brooks Group at 212-768-0860.
Read the Full Bio +
Hide the Full Bio -
Videos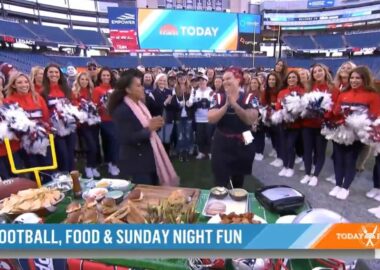 3 winning game-day recipes: Cuban sandwiches, lobster rolls and green goddess dip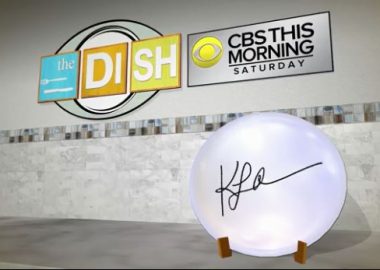 CBS This Morning The Dish: Boston chef Karen Akunowicz