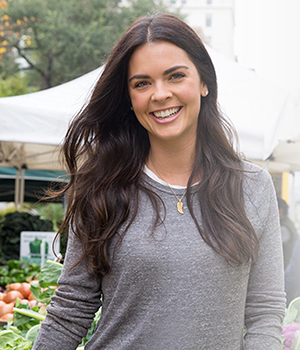 For Katie Lee Joel, cooking wasn't just a hobby growing up – it was a way of life. Raised in a modest, tight knit West Virginia family, each evening centered around the dinner menu. Eager to get involved, Katie began cooking at the tender age of four, under the guidance of her mentor, Grandma Dora. Using fresh vegetables from her grandpa's garden and meat from the family's cattle and pig farms, Katie quickly learned the value of seasonal ingredients.

From food to fashion Katie summarizes her style with her three C's – casual, comfortable with a couture finish. She also refers to her culinary approach as "conscious consumption."  She explains, "If you are what you eat, then you should know what you are eating."  This philosophy is clearly reflected in her first cookbook, The Comfort Table (Simon & Schuster, April 2008).

Many of the classic recipes come directly from her grandma's kitchen, but with Katie's special twist. "By using fresh organic ingredients and a delectable variety of vegetables, comfort food doesn't have to be unhealthy," she exclaims. The book also encourages readers to acknowledge that eating is not just about what you serve, but how you make your guests feel. She is currently working on her second book, which focuses on entertaining concepts and will be released in October 2009.

Katie's broad culinary experience ranges from hosting the first season of Bravo's hit reality series, Top Chef, to writing the first monthly food column at Cosmopolitan magazine, which premiered in their January 2009 issue. She also pens her own culinary and lifestyle column, Katie's Kitchen, which is published in Hampton's Magazine. She regularly appears as a Special Correspondent, covering food and fashion for The Early Show on CBS and Extra, and serves on the Judges panel on Food Network's, Iron Chef America.

Katie received her bachelor's degree in English and Journalism at Miami University in Oxford Ohio, and also studied in Florence, Italy.  In 2004, she returned to her classroom in Italy to teach American students about dining in Tuscany.

Outside of her culinary adventures, Katie sits on the Chefs Council of Chefs For Humanity and dedicates time to Les Dames d'Escoffier, an organization that educates and mentors women in the culinary profession.  When not working or volunteering, she enjoys spending time in her organic garden, traveling and playing with her two pugs.
Read the Full Bio +
Hide the Full Bio -
Videos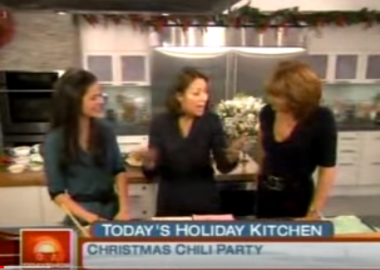 The Today Show - Katie Lee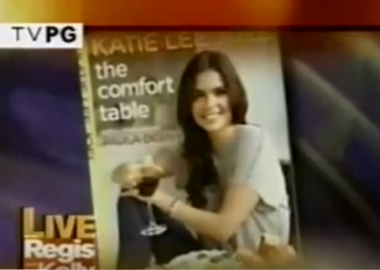 Live With Regis and Kelly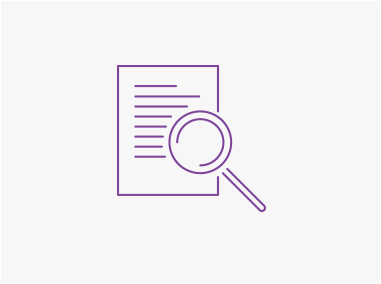 When we first met Katie, we were enthralled with her genuine affability and Southern hospitality.  We were charged with promoting her incredible food and entertaining expertise, but without being a trained chef and having limited platforms, it was a challenge. To introduce Katie to the media, we knew they would fall in love if they were able to spend time with her. We coordinated intimate one-on-one meetings at Katie's NYC townhouse with editors from the top magazines.  Enamored with her food, charm and striking appearance, Katie cultivated relationships with each guest.
Since these meetings and the introduction of her first cookbook, The Comfort Table, we secured cover features in Natural Health, Ocean Drive, Page Six Magazine and Domino. She launched her book on Oprah Winfrey's couch and has since signed on as lifestyle correspondent for CBS Early Show and as the first food columnist for Cosmopolitan. From food and entertaining to beauty and fashion, Katie has been featured in various multi-page spreads including Town & Country, Ladies' Home Journal and a 9-page Thanksgiving feature in In Style. Her poise and glamour extend beyond the kitchen to her sense of style – Katie frequents high profile red carpet events and has been featured on various Best Dressed lists.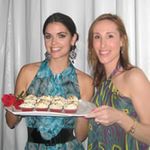 Katie Lee
Author, Television Personality
Working with The Brooks Group is truly a pleasure. The entire team works together with great synergy and always gets the job done. I am very impressed by their drive and commitment and very pleased with our partnership.