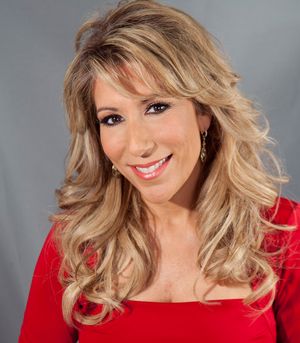 Meet Lori Greiner
Regarded as the most prolific inventor of retail products of her time, Lori started with one idea and turned it into a multi-million dollar international brand.  She has created over 350 products and holds 111 US and International Patents. A well-known personality on ABC's Shark Tank, as well as QVC-TV, where she has hosted her own show, Clever & Unique Creations by Lori Greiner.

She is the go-to person for clever solutions to everyday problems. It is the Clever & Unique way that Lori's products store, organize, and function that set them apart from the rest. Well-known for creating the most cleverly designed kitchen tools and travel bags and must-have organizers for closets, kitchen, and bath, Lori's items are enjoyed by men and women alike. She has created the most popular jewelry and cosmetic organizers of her time.  Her products are sold in retailers across the USA and on QVC.

Ah-ha Moment…The Birth of a Brand

At the heart of Lori's success story are talent, hard work, and perseverance. The Chicago native and long-time lover of jewelry felt there was no good way for women to store their jewelry at home.  Lori came up with an earring organizer where all of the earrings hung cleanly and you could see everything at a quick glance.

At the same time, Lori was surprised when she saw a book on the best-seller list that embodied the exact message in the book she had been writing. She then realized her biggest lesson – not only did she have good, bankable ideas, but she had to jump on them, and thus started her journey to mass produce her newest creation – her earring organizer. Lori created a prototype which received rave reviews from local retailers. Her passion and persistence paid off, landing her a lucrative retail agreement with J.C. Penney stores in the first 6 months.

Lori secured a spot on a televised shopping network and, after selling out over 2,000 Earring Organizers within five minutes, she knew she had found her calling. Today, at the helm of a well-known brand with a large following nationwide on QVC, Lori's sincere, energetic on-air appeal, and popularity of her cleverly designed products has resulted in her phenomenal success.

Product Highlights
Lori's collection of over 350 products are regularly featured in top magazines like Town & Country, O, The Oprah Magazine, Woman's Day, Family Circle and InStyle.  Lori has also been profiled in Financial Times and Success.  Like so many of her inventions, Lori's inspiration comes from her passion to bring happiness to people by making their everyday lives easier.

Celebrities love Lori's products too. Her Initial Silver Safekeeper was chosen as one of Oprah's favorite things in 2009.  Lori's celebrity fans include Oprah Winfrey, Heidi Klum, and Joan Rivers.  Joan Rivers and Judith Ripka come to Lori to make products for their lines.

Business Success
Lori's accomplishments can be attributed to her sharp instincts and strong business sense. She handles the legal and patent processes and drives the business to the success it has achieved.  Lori has become an expert on patenting and, after 111 patents, she feels she could literally become an IP lawyer and is a guest speaker for the United States Patent & Trademark Office.  Lori is hands-on in all facets of taking a product from concept to creation, to market within months.  She also has helped many budding entrepreneurs turn their ideas turn into hit products as well.

Lori's all-American success story is a refreshing scenario in today's challenging economy. Her inventions respond to the everyday needs of a wide-range of people. Affordable prices make her products accessible to everyone and allow Lori to spread her enthusiasm for problem-solving with millions of consumers. Lori truly represents the American Dream.
Read the Full Bio +
Hide the Full Bio -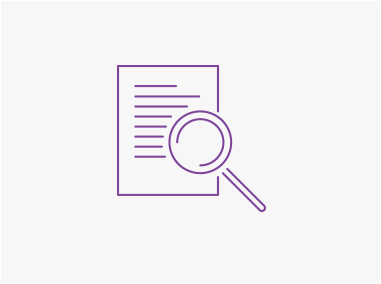 ISSUE:
Inventor and entrepreneur Lori Greiner had a $350 million dollar company selling her Clever and Unique Creations on QVC, but her brand was largely unknown to the media.
The Brooks Group was charged with introducing Lori, her expertise and her products to all forms of media. With Lori's busy travel and QVC schedule, we had limited time to offer one-on-one editor meetings, but since many of Lori's creations had special and unique features, it was important for media to interact with the product.
IDEAS:
We knew editors and producers needed to experience the product first-hand, so we organized a full day media event to do just that. We booked a date in early July to time with holiday issues and gift guides. Each guest received the invite with Lori's personalized Silver Safekeeper Initial Jewelry Box, reflecting his or her first initial.
On the event day, we transformed a NYC city loft space into the "Lori Greiner Showroom." Elegantly decorated in shades of Lori's signature color pink, we branded the walls with her logo. To draw attention to Lori's expertise as an inventor, we allocated an area to display her 100+ patents. The room was organized into stations for each area of the home (kitchen, bedroom, bathroom, etc). We scheduled editors in small sessions throughout the day to allow Lori to create personal relationships. Each editor met with her one-on-one to get a sense of her personality and inspiring background. Then she hosted a tour of her collection, spotlighting both new and existing products. To continue the Clever & Unique Creations experience in their own homes, they were offered three products to choose from the collection.
The event was an overwhelming success with attendance from editors at all the major long-lead magazines. As a result, various products were included in Holiday gift guide round-ups including, O The Oprah Magazine, Woman's Day, Self, People and more. Furthermore, Oprah personally requested the Silver Safekeeper Initial Jewelry Boxes for a private event at her house.
To continue to keep Lori top-of-mind in the following months, we designed a first-ever "Lori Greiner Look Book." The bounded booklet included Lori's bio, as well as imagery and information on each of her 250+ products.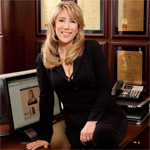 Lori Greiner
Shark Tank Judge & Founder, Clever and Unique Creations
I cannot say enough about Rebecca Brooks and her team.  In just a few short months we have had remarkable results, beyond what I would have expected!  Rebecca and her team are extremely professional, caring and such a joy to work with.  They have a tremendous rapport with editors and producers and I feel are highly respected in the industry.  I am so happy to have The Brooks Group behind me.  They are the very best!