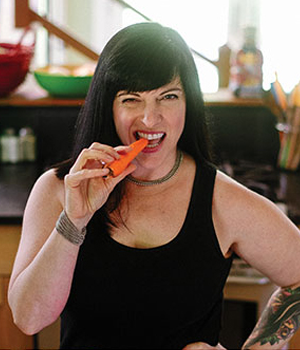 Bestselling cookbook author, Paleo food blogger, and former roller derby star, Melissa Joulwan is a pioneer within the Paleo community. As one of the first Paleo bloggers, Melissa has spent the past seven years sharing her innovative, yet accessible Paleo recipes, along with her triumphs and tribulations in the gym, the kitchen, and in life through her blog, Melissa Joulwan's Well Fed.  Bringing a range of multicultural flavors to the traditional Paleo diet, Melissa's delicious recipes have spurred two bestselling cookbooks: Well Fed: Paleo Recipes for People Who Love To Eat (2011) and its follow up, Well Fed 2: More Paleo Recipes For People Who Love To Eat (2013). Melissa's third cookbook, Well Fed Weeknights: Complete Paleo Meals in 45 Minutes or Less, debuts on November 1st, 2016.

ROLLER DERBY ROCK STAR

Growing up in a rural Pennsylvania town, Melissa was a chubby child who spent her days reading, playing the piano, roller skating, and helping out in the kitchen of her parents' restaurants. Although she shied away from sports, Melissa secretly admired the athletic kids. Her overwhelming desire to be thin and confident led to years of yo-yo dieting, fitness regimens, and viewing food as "the enemy." In 2001, a desire for a change of scenery brought Melissa to Austin, Texas where she discovered her passion for roller derby. Under the skate name "Melicious," Melissa and a group of like-minded women formed the Texas Rollergirls, the world's first Flat Track Roller Derby league. As a roller derby trailblazer, Melissa helped to redefine what it meant to be stylish, sporty, and sexy. During this time, Melissa appeared on multiple national television shows, including ABC's Good Morning America, where she taught Diane Sawyer how to be a rollergirl. She also added 'author' to her resume, penning Rollergirl: Totally True Tales from the Track (2007), the first book written about the modern roller derby resurgence.

THE JOURNEY TO PALEO

After tearing her rotator cuff during a roller derby practice in 2007, Melissa hung up her skates and sought a new adrenaline-filled activity. She signed up for an outdoor CrossFit boot camp, where she came in last in every challenge.  Melissa pushed herself harder and learned to embrace challenging workouts. Eight months later, she was finishing every boot camp workout first and was ready to advance to indoor CrossFit classes. Despite her success and commitment to daily workouts, Melissa felt a lack of strength, both emotionally and physically. Insomnia, allergies, and stomach aches prompted Melissa to consult a doctor who discovered a nodule on her thyroid. Facing a high risk of cancer, Melissa underwent a thyroidectomy which left her sluggish, foggy-headed, and anxious about regaining the weight she fought so hard to lose. In her quest to remain healthy, Melissa discovered the Whole30 and the Paleo diet.

PALEO POWERHOUSE

Once Melissa committed to Paleo she made a point of getting eight hours of sleep every night and worked with a doctor to find the correct doses for her thyroid hormones. Though she was nutritionally fit, the overwhelming physical stress of her daily workouts and beat-the-clock CrossFit training exhausted her. She was then diagnosed with adrenal fatigue. For Melissa, the detection sparked an interest in how diet affects hormones, body composition, mood, and motivation. Self-experimentation to achieve optimal health resulted in a new routine, which includes daily meditation, gentle yoga classes, walking, strength training, occasional sprints, and short, high-intensity workouts. Melissa also rediscovered her innate talent and affinity for cooking. Using simple, fresh ingredients combined with a range of multicultural flavors, Melissa began crafting recipes that transformed everyday dishes into a new, fresh, and exciting experience. Although Melissa occasionally indulges in a glass of wine or other non-Paleo treats, her commitment to and appreciation for the Paleo diet has never wavered, teaching her how to eliminate cravings and curb emotional eating. The solid foundation provided by following the Whole30 guidelines also made it possible for Melissa to measure other health and quality-of-life markers.

WELL FED MOTIVATOR

Melissa created her blog, Melissa Joulwan's Well Fed, as a way to share her adventures in the kitchen, the gym, and in life with others, and in turn developed a loyal following. Each day thousands of individuals flock to Melissa's site in search of her tongue-in-cheek humor, uplifting antidotes, and unconventional, yet delicious Paleo recipes. The staggering support and positive feedback that Melissa received from her blog led to the self-publishing of her first cookbook, the Wall Street Journal bestseller, Well Fed: Paleo Recipes for People Who Love To Eat (2011). Melissa's follow up cookbook, Well Fed 2: More Paleo Recipes For People Who Love To Eat (2013), was a Washington Post bestseller and named one of the best books of 2013 by Amazon.
Read the Full Bio +
Hide the Full Bio -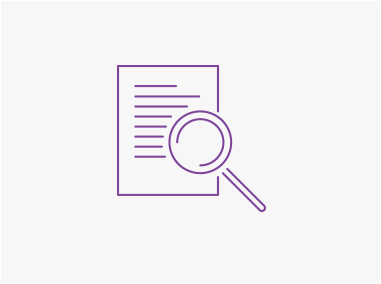 Promoting the launch of Best-Selling Author Melissa Joulwan's latest cookbook: Well Fed Weeknights
THE OBJECTIVE: 
The Brooks Group was tasked with generating high profile national consumer, food and lifestyle coverage for Melissa Joulwan's third installment in her popular Well Fed book series, Well Fed Weeknights: Complete Paleo Meals in 45 Minutes or Less, which launched during a saturated cookbook timeframe without the support or backing from a national publisher.
THE STRATEGY: 
Melissa Joulwan's best-selling Well Fed series has been a staple in the paleo world for years, and her third cookbook promised to be just as successful. Capitalizing on the exciting new theme focused on weeknight paleo meals that could be made in 45 minutes or less, The Brooks Group created a strategic plan surrounding the launch of Well Fed Weeknights to help maximize exposure leading up to the book launch date, and optimize continued coverage leading into the holiday months and through the New Year.
Our research showed that fall 2016, typically a highly competitive time for food coverage, would be exponentially saturated with numerous celebrity chefs and personalities releasing cookbooks around the same time. To position Melissa as a leading expert in the paleo space, The Brooks Group recommended a long-lead media outreach plan beginning in May to secure print coverage timed to the launch in November. Additionally, The Brooks Group activated a heavy short-lead push in September and October which included digital and social initiatives that Melissa had yet been exposed to, such as Facebook Live takeovers and digital broadcast opportunities.
The Brooks Group engaged in an aggressive media relations strategy which included mailing both blad and final book copies, recipe dissemination and coordinating interview opportunities, and encouraged book pre-sales with digital recipe offerings and links back to Melissa's website. Through continuous phone and email pitching and follow up, The Brooks Group connected with editors and producers nationwide to elicit national press coverage for the book launch as well regional coverage timed to Melissa's local book tour stops. Simultaneously, the team continued outreach to secure a breadth of coverage, including targeted podcast outreach and profile pitching and seasonal recipe distribution with themes including Cinco De Mayo, DIY dinner parties and summer grilling.
THE RESULTS:
Through the long-lead strategy, The Brooks Group secured print feature coverage in publications such as Gluten Free Forever, Inspire Health and Experience Life. Additionally, short-lead coverage leading up to the launch to encourage pre-sales included The Daily Meal, Extra Crispy, Brazen Woman and MyRecipes Facebook. Capitalizing on the holiday season to continue momentum following the book launch, The Brooks Group continued coverage generation with timely recipes and personal anecdotes, landing placements in Daily Burn 365, Well + Good, Further Food and more. Total coverage to-date includes more than 40 placements totaling over 59 million impressions.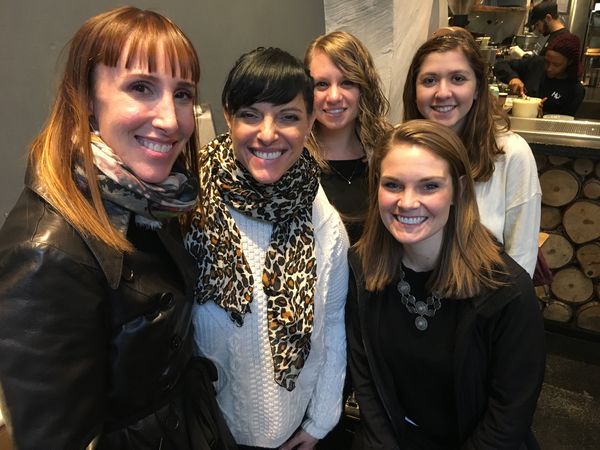 Melissa Joulwan
Bestselling Cookbook Author and Paleo Blogger
For years, our Well Fed cookbook "team" has been just my husband and me. We wanted to expand our reach and increase our media opportunities, but we are incredibly selective about who we bring into our family business. From our first meeting with Rebecca and the Brookettes, we knew we'd found the right people. In every meeting – whether it's a formal sit-down or a quick phone call – the Brookettes are prepared, attentive, enthusiastic, and ready to set the world on fire. I feel so supported and encouraged by my Brooks Group team, and they've demonstrated that they genuinely care about our brand and our success. In addition to being incredibly smart, nice people, they get results. Within the first two months, they landed me my first feature story in a national magazine and have continued to secure solid placements. I've been very pleased with the team's outreach and success rate- and I'm so grateful that we found The Brooks Group.