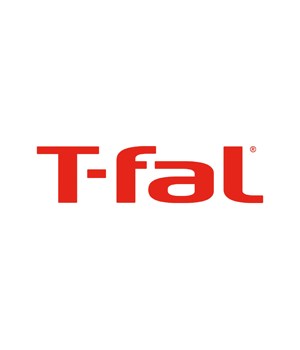 T-FAL® PRESENTS SIMPLY DELICIOSO BY INGRID HOFFMANN

Festive Latin-American Inspired Cookware

Colombian cook and TV host, Ingrid Hoffmann (www.simplydelicioso.com) partnered with top cookware and kitchen appliance manufacturer, T-fal, to develop her first line of products, T-fal Simply Delicioso by Ingrid Hoffmann. Each designed with her Latin recipes in mind, Ingrid is proud to introduce the first 6 pieces to the collection.


Hard Enamel 14" Open Paella Pan ($24.99) – The pan's wide, shallow design is great for

preparing paella dishes or braising meat. It features a unique Thermo-Spot™ indicator that turns solid red to let you know when the pan is preheated. The pan's stainless steel buffet handles offercomfortable lifting and handling.





8 Qt Hard Enamel Stock Pot ($34.99) –  The tall design makes it great for simmering stews, soups or chili or for boiling poultry and large pasta portions. It features a nonstick interior with a vented tempered glass lid that allows for the gradual release of excess heat and steam.


Cast Iron 10" Open Comal ($24.99) – The cast-iron construction has a matte-enamel finish and offers excellent heat distribution and retention. The griddle design is perfect for eggs, tortillas, quesadillas and is oven safe up to 600 degrees.

 

 


Hard Enamel 11" Open Comal ($19.99) – Prep tortillas, toast spices or sear meat on this aluminum constructed griddle. It's also equipped with the Thermo-Spot™ and riveted bakelite handle for easy lifting and handling.


Hard Enamel 3.4 Qt Red Caldero ($24.99) and 5.5 Qt Red Caldero ($29.99) – The pots wide design resembles a Dutch oven. Highlights include stain resistant exterior, non-stick interior, stainless steel buffet handles and a tempered glass vented lid.

 


Pressure Cooker with Steamer Basket and Stand in  4.2 QT ($69.99)  and 6.3QT ($79.99) – This stainless steel pressure cooker comes with a steamer basket, stand and recipe book with over 50 original recipes. It features 2 cooking settings, an easy slide open and close system and it is dishwasher safe making for easy and fast clean up.
Read the Full Bio +
Hide the Full Bio -